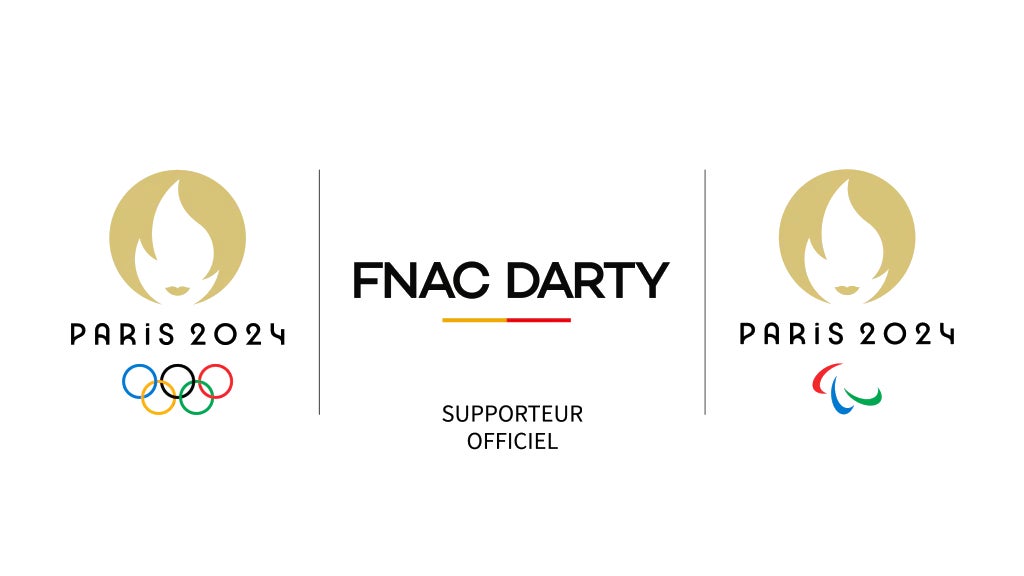 Multinational retail firm Fnac Darty has entered into a deal to become an official supporter of the Paris 2024 Olympic and Paralympic Games.
Through the commercial tie-up, which was announced earlier this week (January 23), Fnac Darty will primarily focus on the distribution of appliances, entertainment products, and electronic products.
The firm will also provide services inside the athletes' villages during the events.
The group has said next year's Olympics, which will take place between July 26 and August 11, along with the Paralympics between August 28 and September 8, represents "a fantastic opportunity for the group to promote its expertise as a European ladder in the retail of entertainment and leisure products, consumer electronics, and domestic appliances."
Aside from 12 official supporters, the Paris 2024 sponsorship program so far includes five premium partners and seven official partners. The worldwide partners of the International Olympic Committee (IOC) occupy the top tier.
The last official supporter to come on board as a Paris 2024 partner was information technology firm SCC France earlier this month.
Tony Estanguet, the president of the Paris 2024 organizing committee, has said: "We are delighted to welcome Fnac Darty as an official supporter of the Paris 2024 Olympic and Paralympic Games. We share an ambition to bring the worlds of sports and culture closer together."
Enrique Martinez, Fnac Darty's chief executive, added: "We are honored to have been chosen by Paris 2024 to promote these games by way of cultural events beforehand and services offered throughout the competition. This partnership recognizes how the group uses its expertise to support French people on a daily basis."
Other Paris 2024 official supporters include DXC Technology, Myrtha Pools, Optic 2000, Randstad, Salesforce, and Sodexo Live.
Danone, the international food giant, is one of the latest brands to have signed up for the event, becoming an official partner in early November.
In mid-December, the games' board of directors adopted a revised multi-year budget of €4.38 billion ($4.6 billion), which represents an increase of approximately 10% from previous projections.
The organizers have also increased their projected income from domestic partnerships due to "the advanced state of discussions with a number of companies."
Indeed, Paris 2024 claims it reached its target of securing 80% of revenues by the end of 2022.