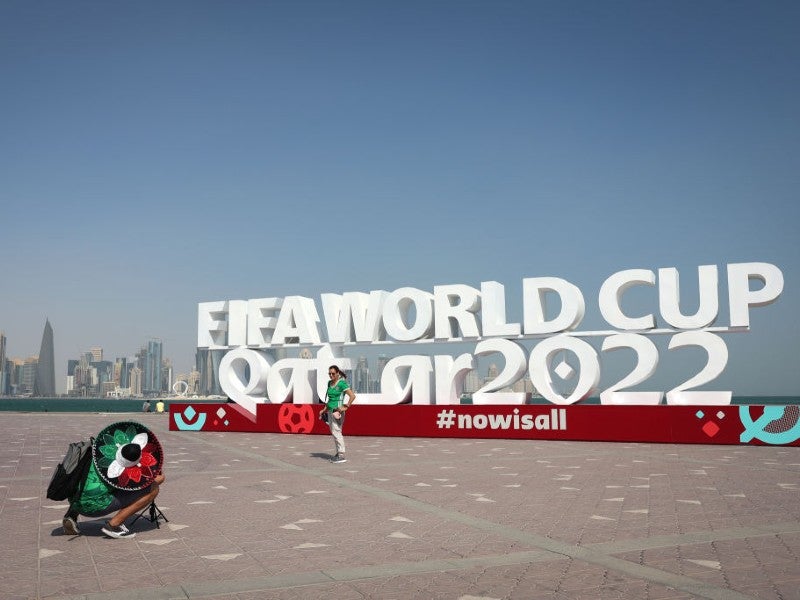 FIFA has generated record revenues of $7.5 billion for the current four-year World Cup cycle due to the showpiece event in Qatar, the international governing body for soccer has revealed.
President Gianni Infantino shared the figure with the 200 member associations at a meeting ahead of the opening game of the tournament yesterday (November 20).
Revenue generated by the four-year cycle of the Qatar World Cup (from 2018 to 2022, including an extra five months because of the winter schedule) is up by $1.1 billion from the $6.4 billion for the previous cycle in Russia.
The extra income was largely boosted by sponsorship deals during the period, with several new agreements also announced on the eve of the tournament's opener.
FIFA announced video streaming giant YouTube, the Visit Las Vegas tourism body, wellness company Fine Hygienic Holding, and mobility company Yadea as third-tier regional sponsors over the weekend.
The late deals ultimately helped the organization up its revenue by more than $1 billion, but this could potentially be impacted if FIFA is forced to repay brewing giant Budweiser some of its sponsorship fee after the sale and consumption of alcohol was banned inside stadiums on Friday (November 18), just two days before the start of the World Cup.
Anheuser-Busch InBev's (AB InBev) Budweiser brand is the official beer of the 2022 World Cup via a deal struck in 2011 after hosting rights were awarded to Qatar.
Several commercial deals were previously agreed with state-backed companies in the World Cup host country including Qatar Energy as a top-tier sponsor, and Qatari bank QNB, and telecoms firm Ooredoo as third-tier sponsor.
Key broadcast deals for this year's World Cup were signed over a decade ago during Sepp Blatter's presidency in two-tournament deals that included the Russia and Qatar editions.
They included agreements with national network Fox in the US and Qatari pay-TV broadcaster BeIN Sports that were signed in 2011.
FIFA's reserves will also rise to around $2.5 billion despite the Covid-19 pandemic.
Earlier this year, FIFA pledged to provide more money to member federations, promising their basic grant would rise by 33% to $8 million in total for the 2023-27 cycle.
It is also estimated that the governing body's revenue will reach close to $10 billion for the next four-year period due to the expanded 2026 World Cup in the US, Canada, and Mexico and a new financial strategy for the women's game.
FIFA is currently in the process of securing separate sponsorship deals for the 2023 Women's World Cup and last week announced Commonwealth Bank Australia as the inaugural local sponsor of the tournament.
For the 2026 World Cup, which will expand from 32 teams to 48, FIFA will have several top-tier sponsorship spots to fill as Coca-Cola, Adidas, and Wanda are the only partners to have extended their respective deals for that competition.
Image: Alex Pantling/Getty Images