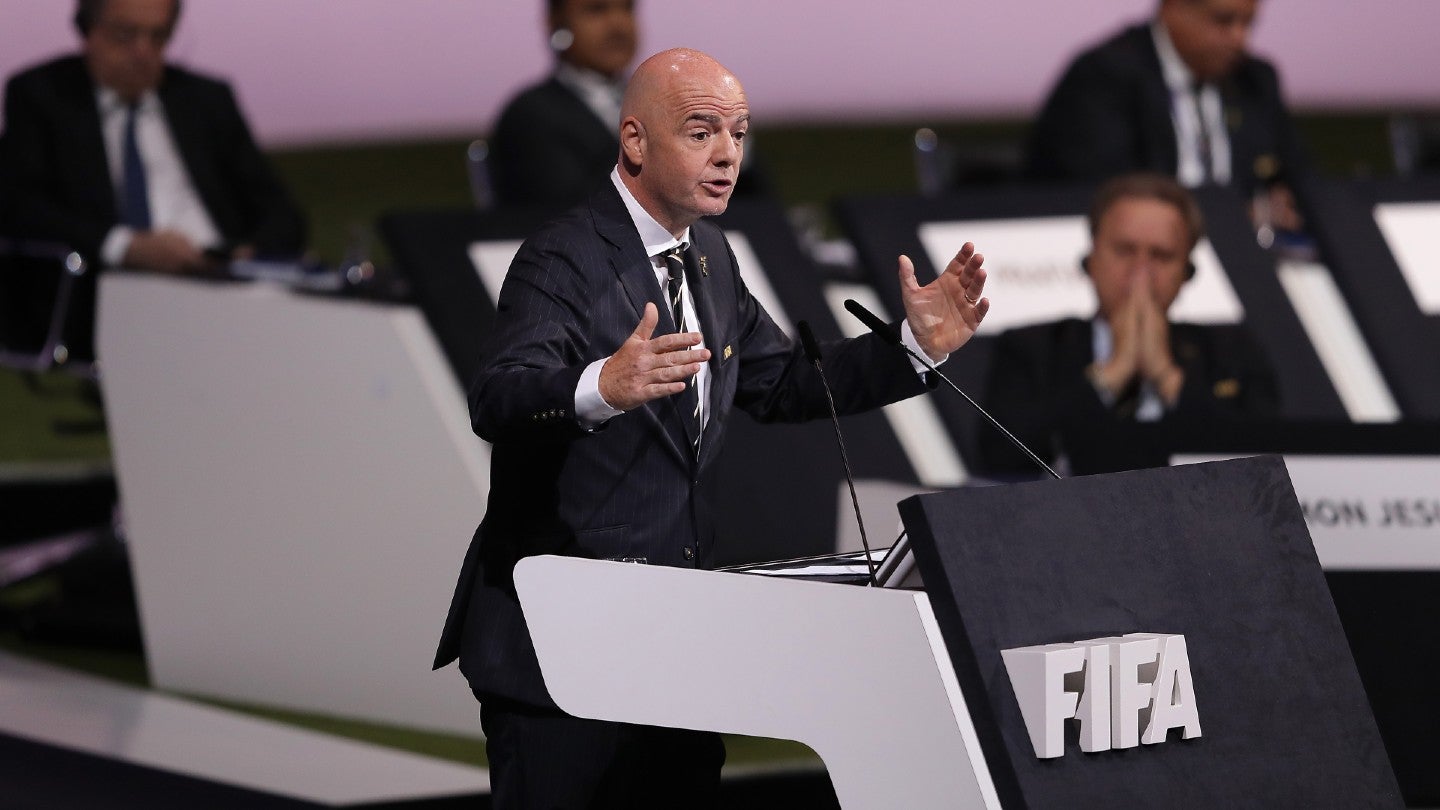 Soccer's world governing body FIFA has dropped plans for a sponsorship agreement with Saudi Arabia's tourism board Visit Saudi covering this year's Women's World Cup amid a growing backlash from host nations Australia and New Zealand, as well as high-profile players.
At the FIFA congress in Kigali, Rwanda, yesterday (March 16), newly re-elected president Gianni Infantino said: "I can clarify that there were discussions with Visit Saudi.
"At the end, this discussion didn't lead to a contract. How do you say it? It was a storm in a water glass. A storm in a teacup."
The deal has proved controversial due to the kingdom's poor record when it comes to women's rights, as well as alleged human rights abuses and what critics have described as sportswashing.
While the kingdom has made several legal changes, including ending a ban on women driving and allowing women to apply for official documents and travel abroad independently, consensual same-sex conduct is strictly prohibited, punishable by death or flogging. Women's rights campaigners have also been imprisoned.
Infantino's comments came after he was re-elected as FIFA president for another four years, having stood unopposed. He now officially starts his third term, which runs through 2027.
Doubling down on the potential deal, Infantino said: "FIFA is an organization of 211 countries. For us, they are all the same. There wouldn't be anything bad in making sponsorships from Saudi Arabia, China, United States of America, Brazil, or India as far as we are concerned."
He also pointed out that while the governing body had come in for criticism, little has been said about the $1.5-billion worth of trade between Australia and Saudi Arabia every year, adding: "This doesn't seem to be a problem. But between a global organization like FIFA and Visit Saudi this would have been an issue.
"There is a double standard here, which I really don't understand.
"There is no issue and no contract. There are discussions and, of course, we want to see how we can involve Saudi sponsors in women's football generally, how we can involve Saudi sponsors in men's football, or we can involve Qatari sponsors in women's football and men's football, and all other sponsors from all over the world."
Australia's soccer federation is separate from the government and FIFA statutes prohibit government interference in matters concerning the sport.
Despite attempts to play down the situation, the move will be seen as a significant climbdown for the governing body, which had not anticipated the widespread criticism of the proposed deal.
Earlier this month, it was reported that FIFA had been shocked at the backlash and was seeking a way to amend the agreement before its congress.
Last month (February), the governing bodies Football Australia and New Zealand Football wrote to FIFA seeking urgent clarification amid reports that Visit Saudi would join international brands including Adidas, Coca-Cola, and Visa as a major sponsor of the flagship 32-team tournament, which will begin at Auckland's Eden Park and Sydney's Stadium Australia on July 20.
At the time, the two nations said they had not been consulted on the yet-to-be-announced deal, which is part of a new commercial partnership structure that FIFA has set up to allow brands to specifically sponsor the women's game.
Human rights group Amnesty International called the deal a "crude exploitation" of the sport, while co-chief executive of the Professional Footballers Australia trade union Kathryn Gill joined the chorus of condemnation.
A petition was also launched against the agreement, with several stars signing it, including the US' Alex Morgan and Megan Rapinoe and The Netherlands' Vivianne Miedema.
Commenting on FIFA's decision, Football Australia's chief executive James Johnson said: "We welcome clarification from FIFA regarding Visit Saudi. Equality, diversity, and inclusion are really deep commitments for Football Australia, and we'll continue to work hard with FIFA to ensure the Women's World Cup is shaped in this light.
"It is a historic event for our nation, showcasing the world's greatest female players and advancing the game globally."
Saudi Arabia has already been awarded the men's FIFA Club World Cup, scheduled for December of this year, and has emerged as a contender to host the men's 2030 World Cup in partnership with Greece and Egypt.
The kingdom is also bidding to host the Women's Asian Cup for the first time in 2026.