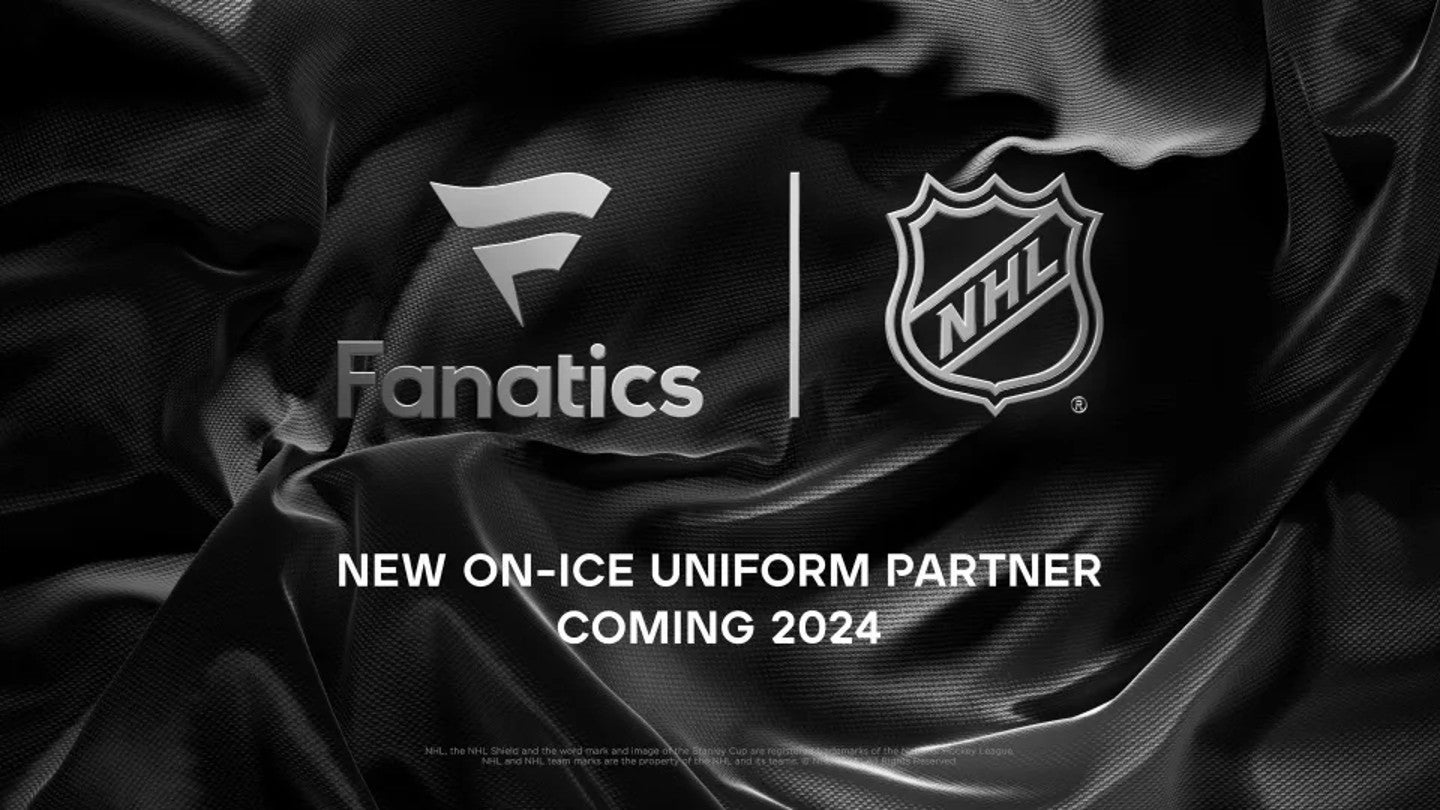 Fanatics, the digital sports platform and e-commerce company, will replace German sportswear giant Adidas as the official on-ice uniform supplier for North American ice-hockey's NHL as part of a new 10-year deal.
The deal will see Fanatics directly manufacture all official player uniforms, as well as the uniforms for all NHL officials from the 2024-25 season onwards.
While Fanatics has been manufacturing the official on-field uniforms of Major League Baseball for sportswear giant Nike since 2017, this deal will mark the first time Fanatics' logo will appear on game uniforms in professional sports.
Fanatics has been a retail partner of the NHL for nearly two decades and will remain the official manufacturer of a broad range of NHL apparel, including the league's performance and training apparel it has produced since 2018.
Michael Rubin, Fanatics founder and chief executive, said: "This is a seminal moment in the history of Fanatics, and a testament to the hands-on, collaborative relationship with the NHL that we've built over the years.
"Everything we do as a company pushes boundaries to create more highly engaged experiences and revolutionary products for fans, athletes, and partners, and I can't wait to see our brand on official on-ice uniforms for the first time."
The league notified apparel companies in July 2022 that the NHL's jersey rights would become available after Adidas announced it would not be seeking a renewal at the end of its seven-year contract.
Adidas took over the rights from US sportswear manufacturer Reebok ahead of the 2017-18 season in a deal worth a reported $70 million annually.
NHL commissioner Gary Bettman said: "This expansion of our partnership with Fanatics reflects our shared commitment to innovation, performance, and serving our players and fans.
"Fanatics is a sports industry market leader and with its proven track record in e-commerce and retail operations, licensed fan merchandise, and performance gear, our players and fans should look forward to what Fanatics will bring to the best uniforms in all of sports."
The NHL has partnered with Fanatics in a variety of ways since 2005, starting with a deal struck under Rubin's first company GSI Commerce.
Since then, the deal has expanded to include extensive apparel and headwear rights, merchandise rights for Fanatics-owned Mitchell & Ness, and the operation of on-site retail for NHL events such as the All-Star Game and Winter Classic. The company also manages the in-stadium retail for select NHL teams including the Washington Capitals and New Jersey Devils.
In addition, Fanatics has long-standing relationships with more than 80 current and former hockey players through its memorabilia and collectibles division.
The retail giant said it will manufacture the new NHL uniforms in Canada at the same factory it has been making the league's on-ice uniforms for the last three decades and will build teams, as well as expand resources in preparation for the rollout.
The company added it will begin working with all 32 clubs, equipment managers, and players immediately.
Doug Mack, chief executive of the Fanatics Commerce merchandise division said the company will implement a multi-year plan to make gradual, data-driven changes to the uniforms over time.
He said: "We look for evolution, not revolution. We're not going to change it up just to change it up.
"I believe what you'll see over time is an evolution in the chassis of the jersey, an evolution in design elements, and that's going to be player-driven.
"As you see the exciting stars of the game, we're going to want to know what they feel will help them feel great about their performance. We'll translate that into the product, and then the fan will be getting something that's really player – and equipment manager – informed."