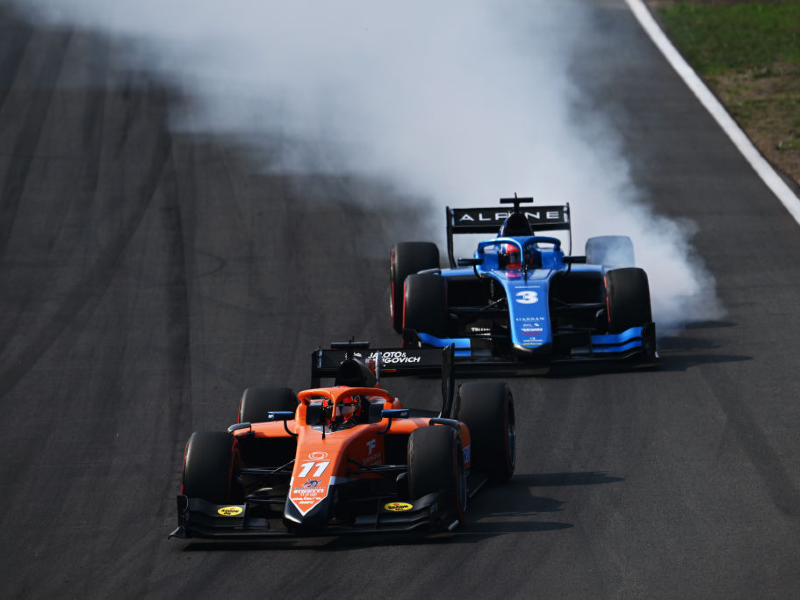 The Formula 2 and Formula 3 motor racing series, subsidiaries of the iconic Formula 1 (F1), have entered into a Memorandum of Understanding (MoU) deal with Aramco, the major Saudi Arabian oil company.
Through the agreement, the championships will work with Aramco – which is an F1 main global partner – to "introduce the use of sustainable fuels in both championships in 2023."
The agreement, which is subject to the usual approvals by the World Motor Sport Council of the FIA governing body, will "form part of the wider sustainability strategy announced by the FIA and F1, which will see the sport become net zero carbon by 2030", F1 has said.
Aramco, the series has said, is working to develop sustainable fuels as a drop-in technology, meaning this could be rolled out to the existing F1 automotive fleet and therefore help reduce global transport emissions. By 2026, all FIA championships will be required to power their cars with fully sustainable fuels.
Aramco has been an F1 major partner since March 2020, at which time it entered into a long-term deal with the series.
In February this year meanwhile, it secured a long-term strategic partnership for the naming rights of the Aston Martin F1 team.
Through the deal, the team is now known as Aston Martin Aramco Cognizant.
Stefano Domenicali, president and chief executive at Formula 1, has said: "Aramco is a leader in this space and, subject to the approval of the FIA World Motor Sport Council, will deliver our sustainable fuel ambitions, working closely with our colleagues in F2 and F3, who not only bring through the drivers of the future but offer a superb testing ground for the latest engineering in motorsport.
"In 2026, F1 will move to zero-emission sustainable fuel that offers a game-changing solution for the automotive sector and beyond."
Ahmad Al Sa'adi, Aramco's senior vice-president of technical services, added: "We recognize the need to work closely with our suppliers and customers to reduce emissions along the entire value chain of our products. This includes those in the transportation sector, where our approach includes redesigning internal combustion engines, and the fuels that power them.
"Our sustainable fuels partnership with F2 and F3 will be an extension of these efforts, and we are extremely enthusiastic about its potential."
Image: Clive Mason/Getty Images