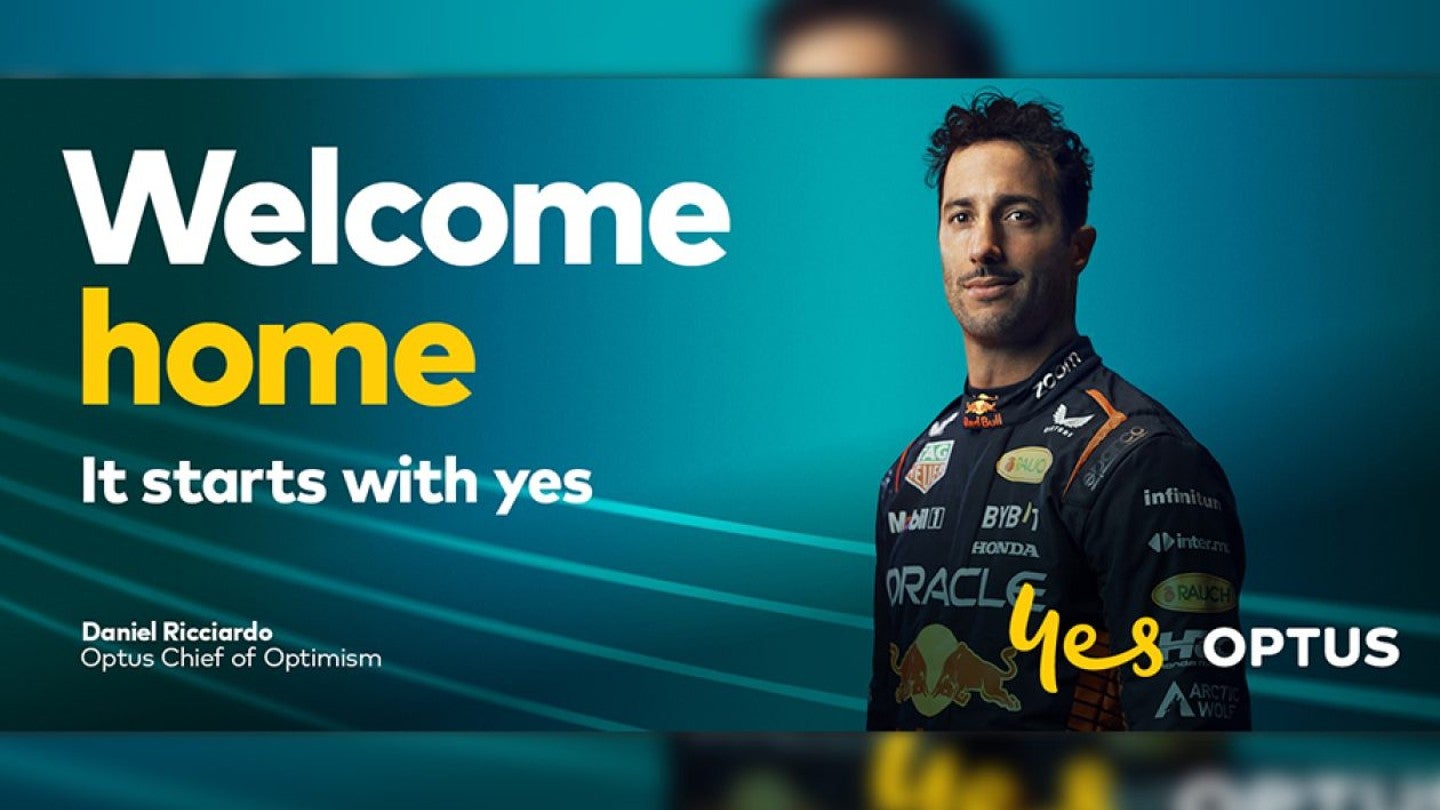 Australian telecoms group Optus has announced a new partnership with the motor racing's Formula 1 (F1) Australian Grand Prix in a deal that will see native driver Daniel Ricciardo lead the brand's activation during this year's event.
Under the deal, Optus will host several branding and engagement activities throughout the race weekend from March 31 to April 2 at its bespoke pit-lane suite at Albert Park.
It will also provide its OPTU5G VR Track Tour, which will allow fans to take a virtual tour of the park with Ricciardo, who has been appointed Optus' chief of optimism.
Ricciardo is currently the third driver for the Red Bull Racing team, behind Max Verstappen and Sergio Perez, having left McLaren Racing at the end of last season.
Through the new partnership, Optus will launch an integrated campaign around this year's event, including adverts featuring Ricciardo and Supercar Championship driver Chaz Mostert on commercial broadcaster Channel 10 and pay-television operator Foxtel.
Foxtel holds the rights to F1 races in Australia and has a multi-year sub-licensing deal with Channel 10 to simulcast the Australian GP as part of the country's anti-siphoning broadcast laws, which require pay-television broadcasters to offer the home race to a free-to-air partner.
The campaign will also see advertising around Melbourne's central business district, Melbourne Airport, and across Optus-branded retail stores, as well as an F1 ticket giveaway via the My Optus app.
Last December, it was announced the Australian GP will remain on the F1 calendar until at least 2037 after striking a two-year extension to the 10-year deal agreed in June 2022 to keep the race in Melbourne until 2035.
The Australian Grand Prix is one of F1's long-standing races, becoming a World Championship event in 1985, with Melbourne's Albert Park serving as the sole host since 1996.
This year's event will feature a new title sponsor after Swiss luxury watchmaker Rolex struck a deal to replace Dutch brewing giant Heineken, which held the rights for the 2022 edition only.