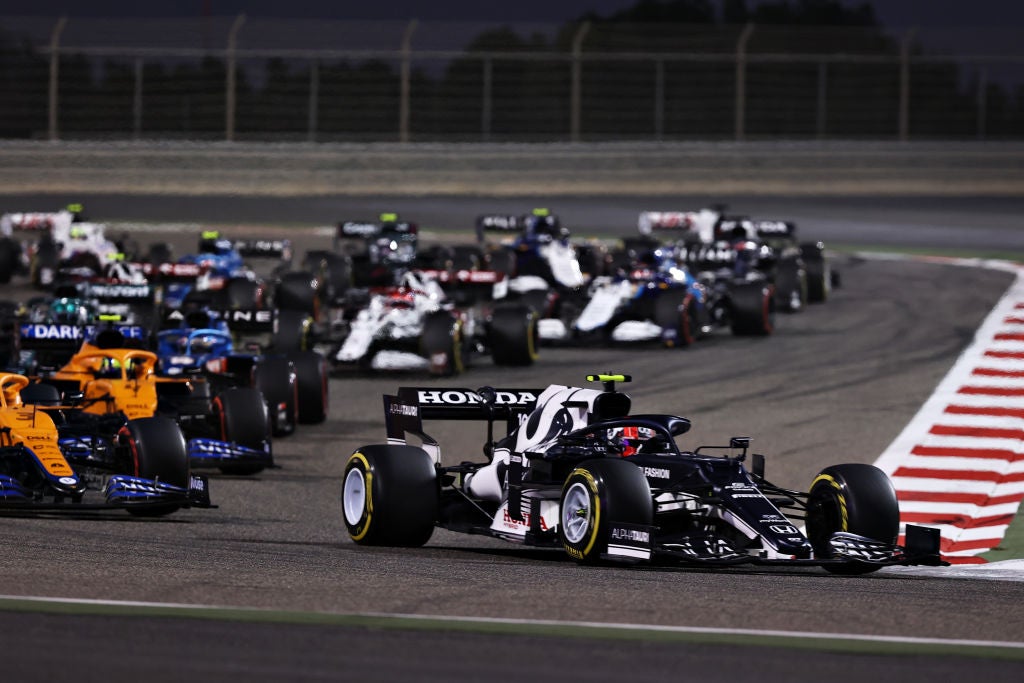 Motor racing's Formula 1 has today extended its global partnership with Fanatics, the US online sportswear and equipment retailer.
Under the multi-year renewal, Fanatics will retain global e-commerce and manufacturing rights to the series.
Formula 1 said the extension was agreed after sales on its official online store increased by more than 40 per cent globally in 2020.
The top motor racing series claimed sales have accelerated in the first six months of 2021, growing by triple digits compared to the same period last year, with the US territory becoming the most significant market and generating the biggest proceeds for the online platform.
Fanatics first teamed up with Formula 1 in 2017 and is claimed to have helped to grow merchandise sales by almost 200 per cent.
Formula 1 claims a key driver of sales on its online store in 2020 was a move to Fanatics' Cloud Commerce technology, which provides quick navigation for fans across online and mobile sites.
The online store also utilises Fanatics' vertical commerce model, which combines on-demand manufacturing with a supply chain to produce assortments of merchandise for fans.
Ben Pincus, director of commercial partnerships at Formula 1, said: "We are pleased to extend our ecommerce and licensing partnership with Fanatics on the back of an exceptional 2020 performance, which follows the remarkable growth we have seen over the last few years.
"Our ambition is to serve all our fans no matter where in the world they are located, and our focus in the years to come will be to access new markets and grow strategic territories like China."
Zohar Ravid, general manager for Fanatics' international business, added: "We have worked in partnership with Formula 1 for a number of years now and grown its global merchandise business significantly in that time.
"The recent transfer of the site onto our innovative cloud commerce platform has delivered some incredible results in recent months; we are committed to building on that growth in the coming years."
Fanatics has a strong retail presence within sports and has partnerships with several major properties including American football's NFL, basketball's NBA, baseball's MLB, ice hockey's NHL, and European soccer giants Manchester United, Chelsea, Paris Saint-Germain, Bayern Munich and Atletico Madrid.
Meanwhile, the online retailer is set to announce the hiring of Matt King, the departing chief executive of US fantasy sports and betting company FanDuel, it has been reported.
King has agreed to join Fanatics once he officially leaves his position at FanDuel, which is expected to happen in the coming months, according to Sportico.
The impending appointment of King comes as the company is exploring new verticals and business opportunities.
It was announced last month that King was stepping down as FanDuel's chief.
He has headed up the online sportsbook, which is 95 per cent owned by Ireland-based betting giant Flutter, for four years, as it has sought to build up a presence in the liberalising US market.
It was agreed that he would remain with the company while it conducts the process for appointing a successor.
It is unclear what King's role will be with Fanatics but he is expected to become the second major sports executive to join the ecommerce giant in the near future.
According to multiple reports in the country, Tucker Kain, the president of business enterprise for MLB's Los Angeles Dodgers, will also soon take up a position with the company.
It is envisaged Kain will play a key role in the shift to new verticals and will be tasked with helping the company expand beyond merchandise.
He will take up a senior leadership role and work closely alongside chief executive Doug Mack, reporting to chairman Michael Rubin.
Kain joined the Dodgers as chief financial officer in 2012.
Fanatics recently signalled its expansion plans by entering the non-fungible tokens (NFT) world and investing in digital collectibles start-up Candy Digital.
The company is backed by Rubin, Mike Novogratz, founder and chief executive of crypto merchant bank Galaxy Digital, and Gary Vaynerchuk, an entrepreneur and investor with an interest in the sector.