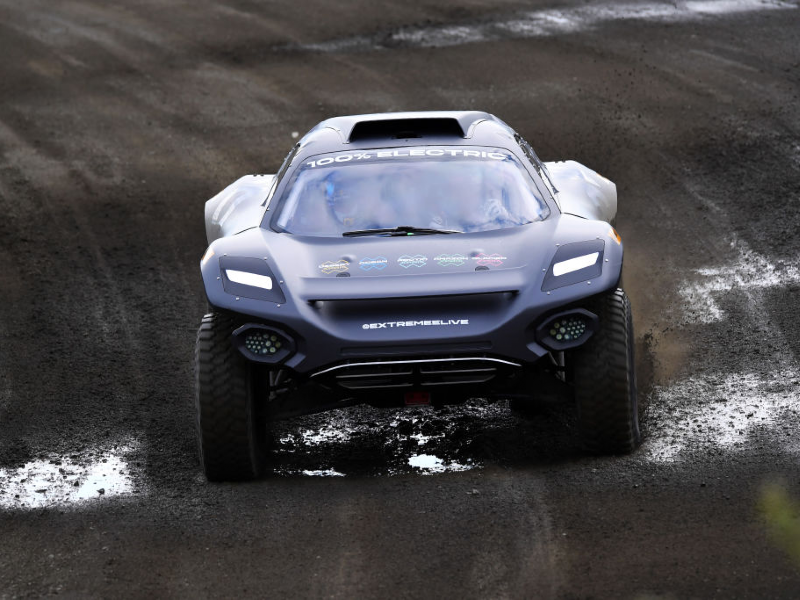 Extreme E, the SUV electric motor racing series, has entered into a commercial deal with the Kaizen Clean Energy (KCE) firm.
Through the deal, announced yesterday (November 30), KCE will serve as the series' official clean energy technology partner throughout its third season, in 2023.
KCE will support Enowa, Extreme E's green hydrogen power partner, in "delivering a pioneering hydrogen microgrid solution to the championship", the series has said.
The deal has been struck in an effort to support Extreme E's goal of having motorsport's lowest carbon footprint.
The season three calendar for Extreme E begins in March, with an event in the futuristic (and unbuilt) urban environment of Neom in Saudi Arabia. It will then hold races in Scotland and Sardinia, before a finale in Chile.
A penultimate event before the season-closing race in Chile will take place in either the Amazon rainforest or the US.
Alejandro Agag, Extreme E's founder and chief executive, said: "Kaizen Clean Energy's system is perfectly aligned with Extreme E's needs. Their unique hydrogen production and purification technology will enable Extreme E to charge its race fleet and support the series' goals to take its entire event operations power off-grid with 100% carbon neutral hydrogen energy – which will be a first in motorsport."
Robert Meaney, a co-founder of KCE, added: "KCE is committed to supporting Extreme E's vision for an equitable and environmentally beneficial racing series using our microgrid technology to provide a safe, economically viable, and logistically friendly method for off-grid hydrogen infrastructure."
The 2023 Extreme E season schedule was announced late last month, with Scotland to be an entirely new destination, as will the race in either the US or the Amazon.
Extreme E was scheduled to stage a race in Santarém in Brazil in its debut season last year but was unable to do so due to Covid-19 restrictions in the country.