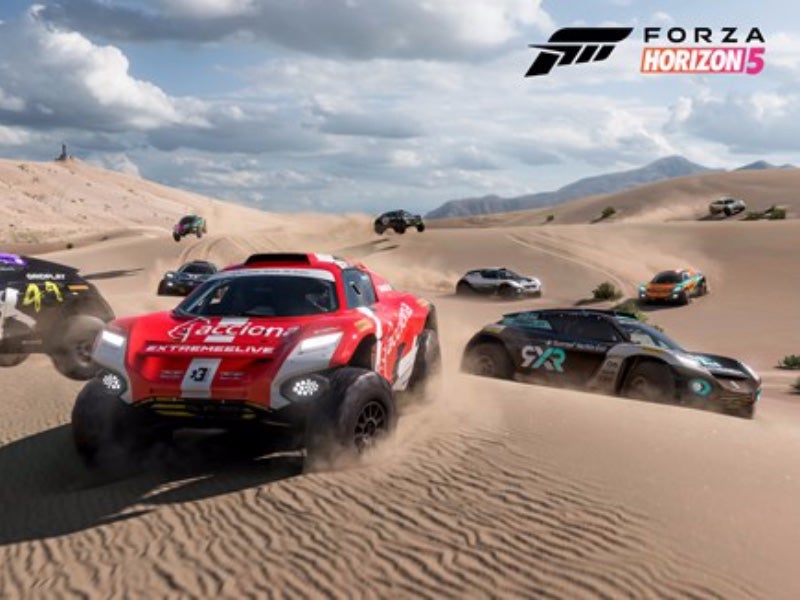 Extreme E, the all-electric SUV motor racing series, has brought in US-based video game developer Turn 10 Studios as an official partner.
Turn 10, creator of the iconic Forza motor racing video game, has now, through a deal struck yesterday (July 18) become the series' official gaming partner.
This means the developer now has the official license to the series' logos and marks for the ongoing Extreme E season 2.
Extreme E will "showcase Forza … on games consoles at all events, offering gameplay to race teams, drivers and VIP guests while on-site at races", the series has announced.
The 10 teams currently competing in Extreme E will be realistically represented through upcoming Forza titles based around the series, while players will also be able to buy digital collectibles made available through the partnership.
The races will also be authentic to the schedule of the 2022 campaign.
Ali Russell, Extreme E's chief marketing officer, has said: "This partnership between Extreme E and the Forza franchise has brought the Championship to a new platform and audience. It has been great to work together to bring Extreme E to Forza players who are enthusiastic about electric vehicles."
"Turn 10 and the rest of the team behind the Forza games have worked hard to make this game as authentic and accessible as possible."
Paavan Avadhanula, director of partnerships at Turn 10 Studios, added: "We are always looking for, and excited to bring authentic and compelling new partnerships and experiences to our Forza community, and look forward to seeing how our players engage with these electric vehicles, race suits, and championships."