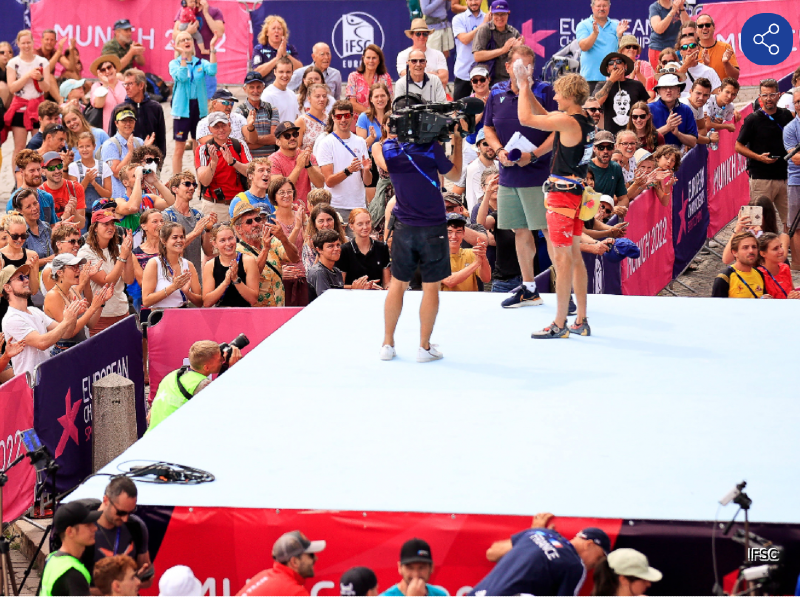 The European Athletics (EA) continental governing body has today (October 27) announced a four-year supply partnership with Conica, a European sports flooring and tracking firm.
Through the deal, Conica has become a preferred supplier of EA in the 'tracks of sports flooring' sector and has been designated as an official supplier.
As a supplier to EA, Conica will benefit from several key marketing rights, including board visibility at events covered by the partnership, digital rights, digital exposure on EA's internal communication channels, ticketing, and VIP hospitality. Conica will also receive exposure through the free-to-air broadcast coverage and live streaming that EA events receive via Eurovision.
From the start of 2023 until the end of 2026, 12 events in total will be covered by the agreement, including two EA Championships and two EA Indoor Championships.
Christian Milz, chief executive at European Athletics, said: "This is the latest in a series of partnership agreements that European Athletics have signed during 2022 and once again shows the strength of our brand and the commercial value it holds, especially in the wake of our hugely successful European Athletics championships in Munich this summer that we can proudly say was the best ever."
Lara Guillod, Conica's chief commercial officer, added: "The cooperation with European Athletics is fully aligned with our corporate strategy, especially as we have started to focus even more strongly on international expansion in the sports and leisure sectors this year."
Conica also has a supply relationship in place with the Diamond League competition organized by the World Athletics governing body.