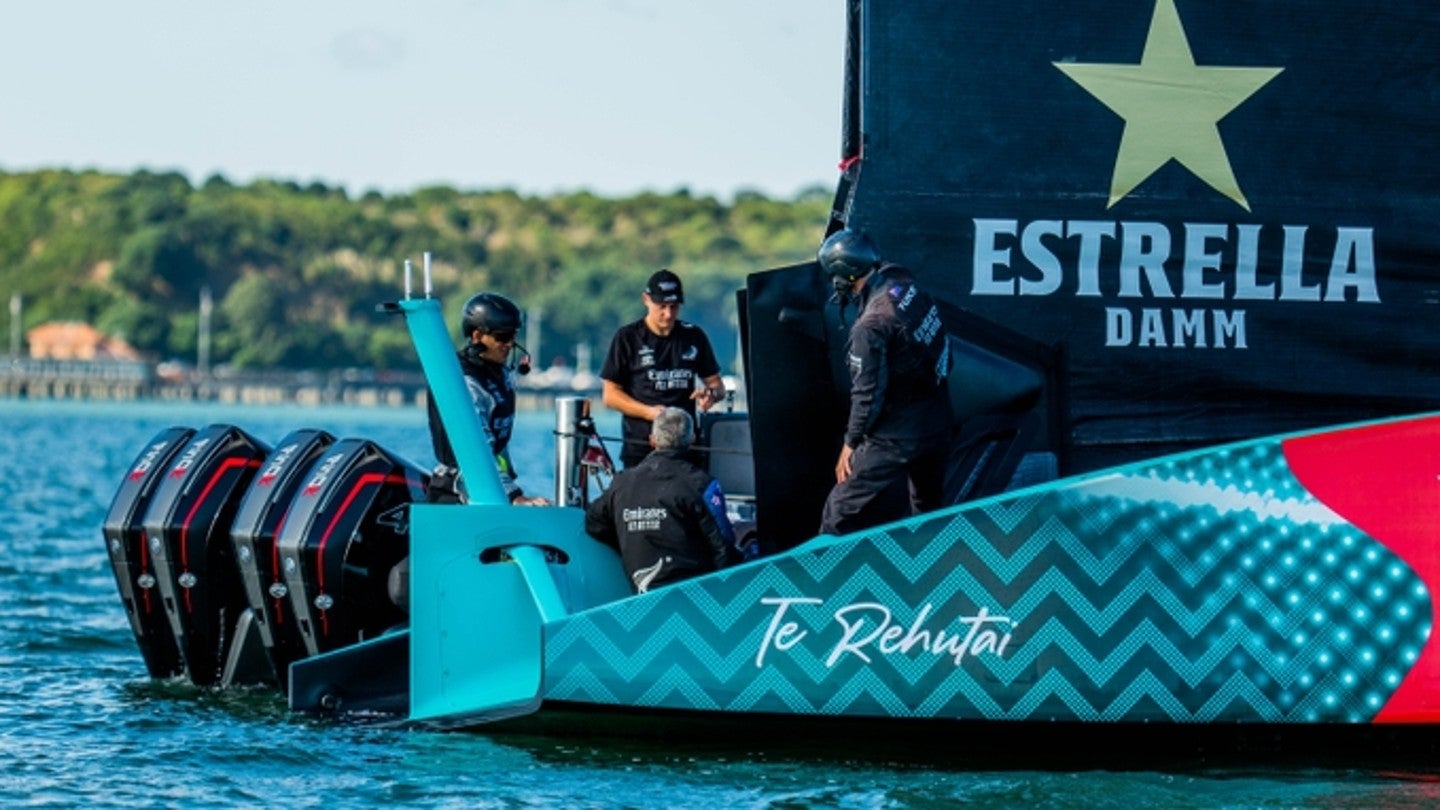 Catalan beer brand Estrella Damm has been announced as an official sponsor of the 37th America's Cup, the international sailing competition, which will be held in Barcelona next year.
As of official sponsor, Estrella Damm has been designated the event's competition beer and will be given visibility in various spaces during the preliminary regatta in Vilanova I la Geltru and the main event in Barcelona.
It will also use its sponsorship to promote the event and sailing to the general public.
The beer brand has also been announced as a sponsor of defending champions Team New Zealand during next year's competition.
Estrella Damm previously sponsored the America's Cup for the 2007 and 2010 editions held in Valencia, Spain, as well as Team New Zealand for the 2027 edition.
Grant Dalson, chief executive of the 37th America's Cup, said: "We are so proud to have Estrella Damm back sponsoring both the America's Cup event as well as Emirates Team New Zealand, as in 2007.
"The fact we have so effortlessly re-established the partnership again after 16 years since we last competed in Spain illustrates the enduring relationship with largely the same people within both organizations."
Barcelona was announced as host of the race's 2024 edition in March last year, beating bids from fellow Spanish city Malaga, Cork in Ireland, and Jeddah in Saudi Arabia after making a last-minute bid for the event a month before.
Among the factors cited in Barcelona's triumph were the city's sustainability and social credentials and its "existing world-class facilities for racing, team bases, technical infrastructure, superyachts, and areas for the America's Cup event village to host fans, hospitality, and media."
Estrella Damm chief executive Jorge Villavecchia said: "The America's Cup will put Barcelona at the epicenter of international sport, where the best sailors and teams from around the world will gather.
"We are certain that Estrella Damm's collaboration with the America's Cup will raise the international profile of the city of Barcelona and the Estrella Damm brand, which is already present in more than 130 countries worldwide."
The planning of the 37th America's Cup has been beset with difficulties, with the reigning champions Team New Zealand having last year been unable to reach an agreement to stage the event in Auckland.
The organizers also had to delay the selection process after 35 venues submitted an expression of interest.
The event in 2024 will mark the first time that a successful New Zealand team has not defended the America's Cup on home waters.