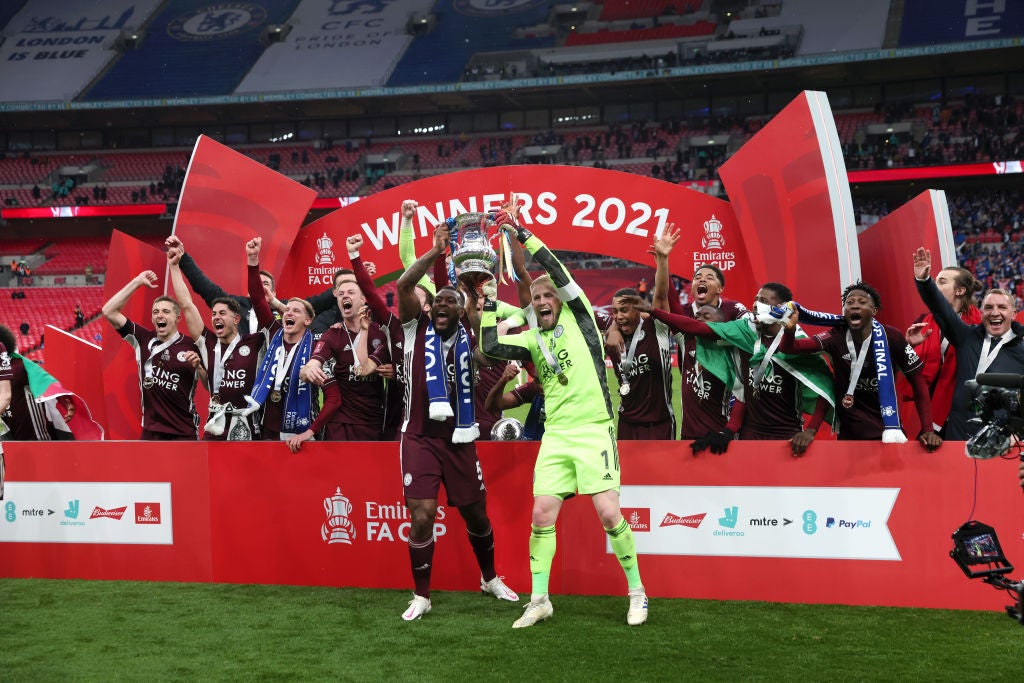 English soccer's Football Association has extended its commercial relationship with Emirates, meaning the Dubai-based airline will continue to have title sponsorship rights to the prestigious FA Cup knockout competition until 2024.
Emirates first became the competition's title partner in 2015, through a deal that gave it exclusive domestic and international rights to the Cup's brand and properties. The partnership was then extended in 2018 until the end of the 2020-21 campaign.
During the last deal, which covered three seasons, Emirates was estimated to be paying just over $12 million annually, amounting to $37 million in total.
In a joint statement, the two parties said the competition's "countless fans at home and abroad … will help bolster Emirates' position within its domestic and global markets" through to the end of the 2023-24 season.
Marzena Bogdanowicz, the FA's interim head of partnerships, said: "We're extremely pleased to extend our partnership with Emirates until 2024. The combination of such a recognisable brand and the world's most historic cup competition contributed towards significant investment back into football … Renewing this partnership as we emerge from a global pandemic is a testament to our excellent working relationship."
Tim Clark, Emirates' president, added: "We look forward to continuing our partnership with the tournament for a further three seasons. As we look ahead to the 150th year of the tournament and beyond, we hope to connect even more fans to their favourite teams, both in the UK and across the world, so they too can experience the magic of the Emirates FA Cup."
For the 2020 final, Emirates handed its title sponsorship of the FA Cup, over to the Heads Up mental health campaign.
The first round of the FA Cup, the stage at which clubs from the lower tiers of English soccer's professional league structure enter the competition, begins today (5 November), with top-tier Premier League clubs to enter in round three, which will take place at the start of January.
In total, the competition involves over 700 competing clubs annually, and over 10,000 players.
Meanwhile, the FA has also extended its deal with the soccer ball provider Mitre, again in a three-year commercial partnership renewal.
The deal entails Mitre staying on as the official ball supplier of the FA Cup, Women's FA Cup and FA Community Shield competitions, again until the end of the 2023-24 season.
There is also an option to extend the partnership for a further three seasons from that point.
Mitre has been those competitions' ball supplier since 2018.
Simon Rowe, head of global sports marketing at Pentland Brands, which owns Mitre, said: "Mitre has been supporting footballers, from a kick about in the local park to the highest level since 1817, so we're extremely proud to extend our partnership with the FA.
"We're passionate about the game at all levels, so are delighted to be the official ball supplier."