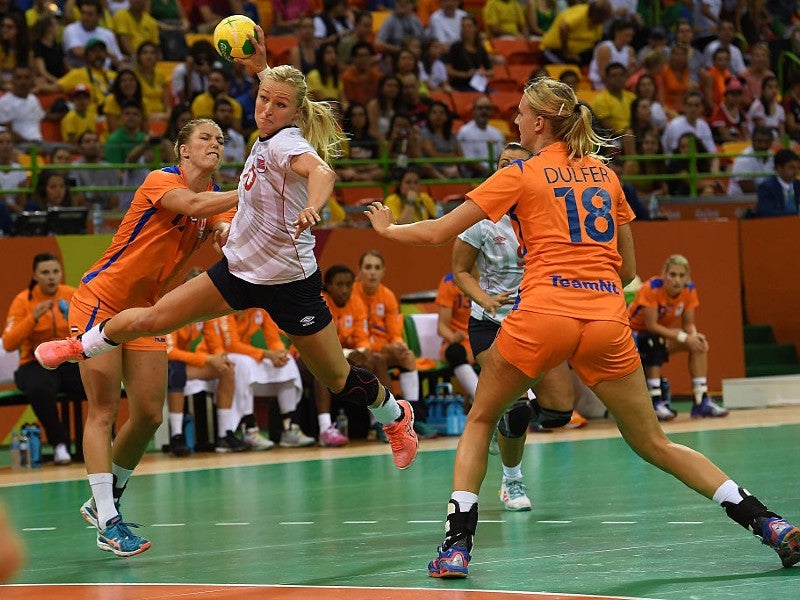 Point S, the global car service and tire dealer, has struck a deal to become an official partner of top-tier handball's Euro 2022 women's national teams tournament next month (November).
The tie-up, announced today (October 17), will see Point S join the list of tournament sponsors secured by the European Handball Federation (EHF) governing body for the event, which will take place across Slovenia, Montenegro, and North Macedonia between November 4 and 20.
Under the agreement, Point S will gain visibility at the tournament, including a prominent television presence via floor stickers and LED time, as well as logo and title rights.
Fabien Bouquet, group chief executive of Point S, said: "We are delighted to be part of the Women's EHF Euro 2022 and are proud to count the Point S brand among the official partners of the 15th edition of this prestigious competition.
"I have always admired the values that are demonstrated in sport, and these are often also seen in the world of business. On the court, handball requires an extremely high level of commitment, as well as a strong team spirit."
The deal was brokered by Infront, the agency acting as the EHF's chief marketing partner, and DAZN, the international over-the-top sports subscription service, which is the governing body's media rightsholder.
The two organizations form part of EHF Marketing, a joint venture set up to handle the body's commercial and media rights issues.
The company joins international mobile sportsbook Coolbet, workwear and safety equipment providers Englebert-Strauss and pump manufacturer Grundfos as sponsors of next month's tournament.
This deal builds on Point S's activity within women's handball after previously sponsoring the 2019 IHF Women's Handball World Championship in Kumamoto, Japan.
Martin Hausleitner, EHF secretary general, said: "We are very happy to welcome Point S to the partners' line-up for the upcoming Women's EHF Euro.
"This is the basis for a successful cooperation and the possibility to establish a fruitful partnership, while Point S seizes the opportunities which the biggest stage of women's European handball has to offer for our partners."
The tournament will see Europe's top 16 women's national handball teams travel to the cities of Ljubljana and Celje (Slovenia), Skopje (North Macedonia), and Podgorica (Montenegro) to participate in the event.
Participating teams include Croatia, Denmark, France, Germany, Hungary, Montenegro, Netherlands, North Macedonia, Norway, Poland, Romania, Serbia, Slovenia, Spain, Sweden, and Switzerland.
Image: Pascal Le Segretain/Getty Images