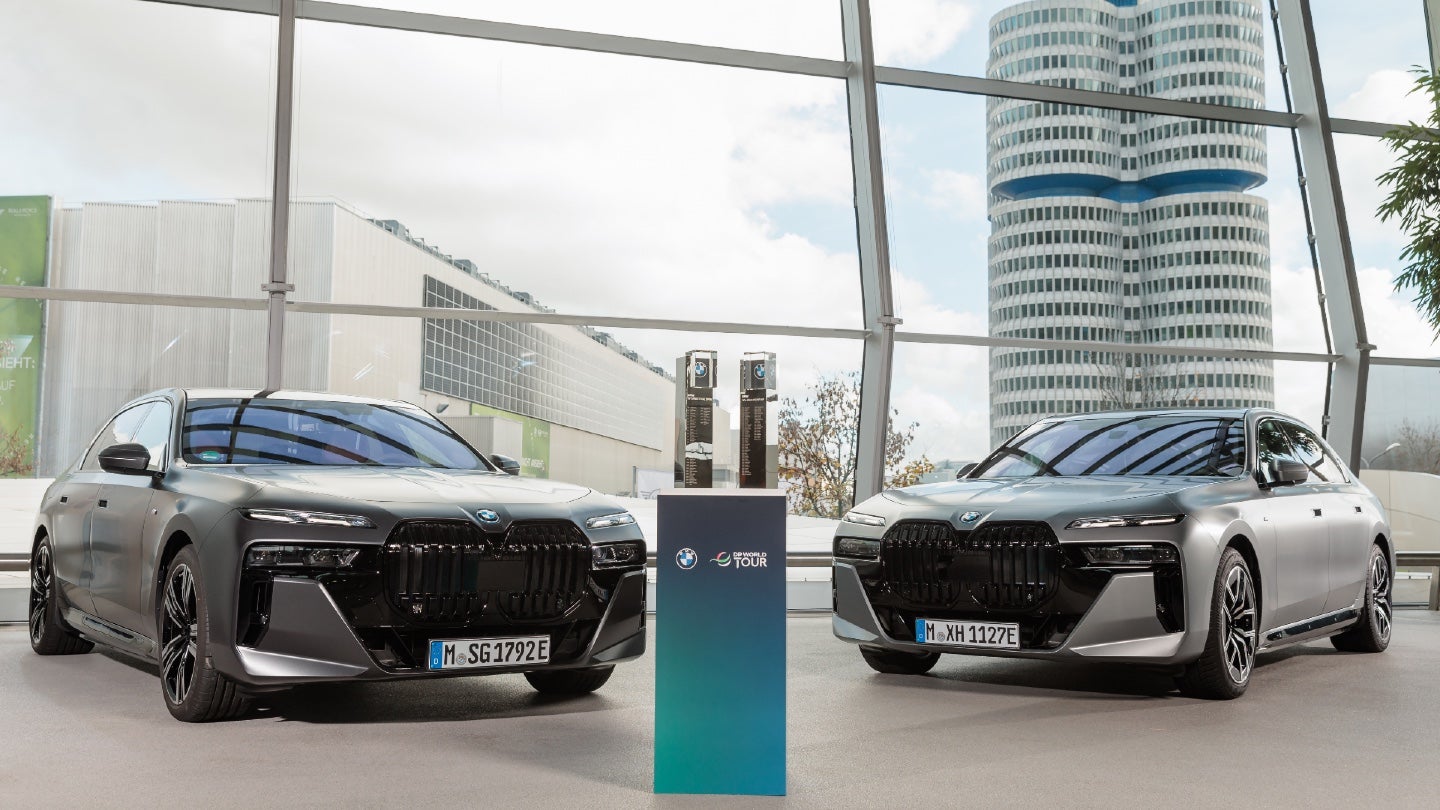 European golf's DP World Tour has today (December 13) announced the extension of its commercial deal with the BMW German automotive giant until 2027.
The renewal means the car brand will maintain its position as title sponsor for the BMW International Open in Munich and for the BMW PGA Championship in London until 2027. The latter deal has been in place since 2005.
The collaboration between BMW and the DP World Tour (formerly the European Tour) stretches back to 1989, and the extension will also entail BMW staying on as the tour's official car for the next half-decade.
Other aspects of the partnership include BMW being named as a worldwide partner for the next edition of the iconic Ryder Cup tournament in Rome next year between teams from Europe and the US, and also staying on as a title partner for the BMW Ladies Championship in South Korea.
Guy Kinnings, deputy chief executive and chief commercial officer at the European Tour Group, said: "Over the last 33 years we have developed an extremely close working relationship that continues to drive strong value to BMW's global engagement in sport. With this extended partnership, we will have ample opportunities to use the DP World Tour to showcase both their range of products and our collective leadership credentials in passion areas such as sustainability and technology innovation.
"Together, we will make sure that the BMW PGA Championship and BMW International Open keep innovating to elevate the fan experience and continue to be key moments on the sporting and entertainment calendars in Germany and the UK each year."
Late last month, the tour extended its deal with the Emirates airline covering the end-of-season DP World Tour Championship, also until 2027.
Other DP World Tour partners, meanwhile, include Rolex and Zoom.
Bernhard Kuhnt, head of BMW Group Europe, added: "The BMW International Open and the BMW PGA Championship are tournaments that are very popular with spectators and players alike, thanks to their long tradition and the excellent sporting and BMW brand experience. Based in two core markets in Europe, these events will form important pillars of our worldwide commitment to golf going forward."
November saw BMW extend a commercial deal with the International Bobsleigh and Skeleton Federation, through which the brand will remain the title partner of the Bob and Skeleton World Cups, and of the Bob and Skeleton World Championships.