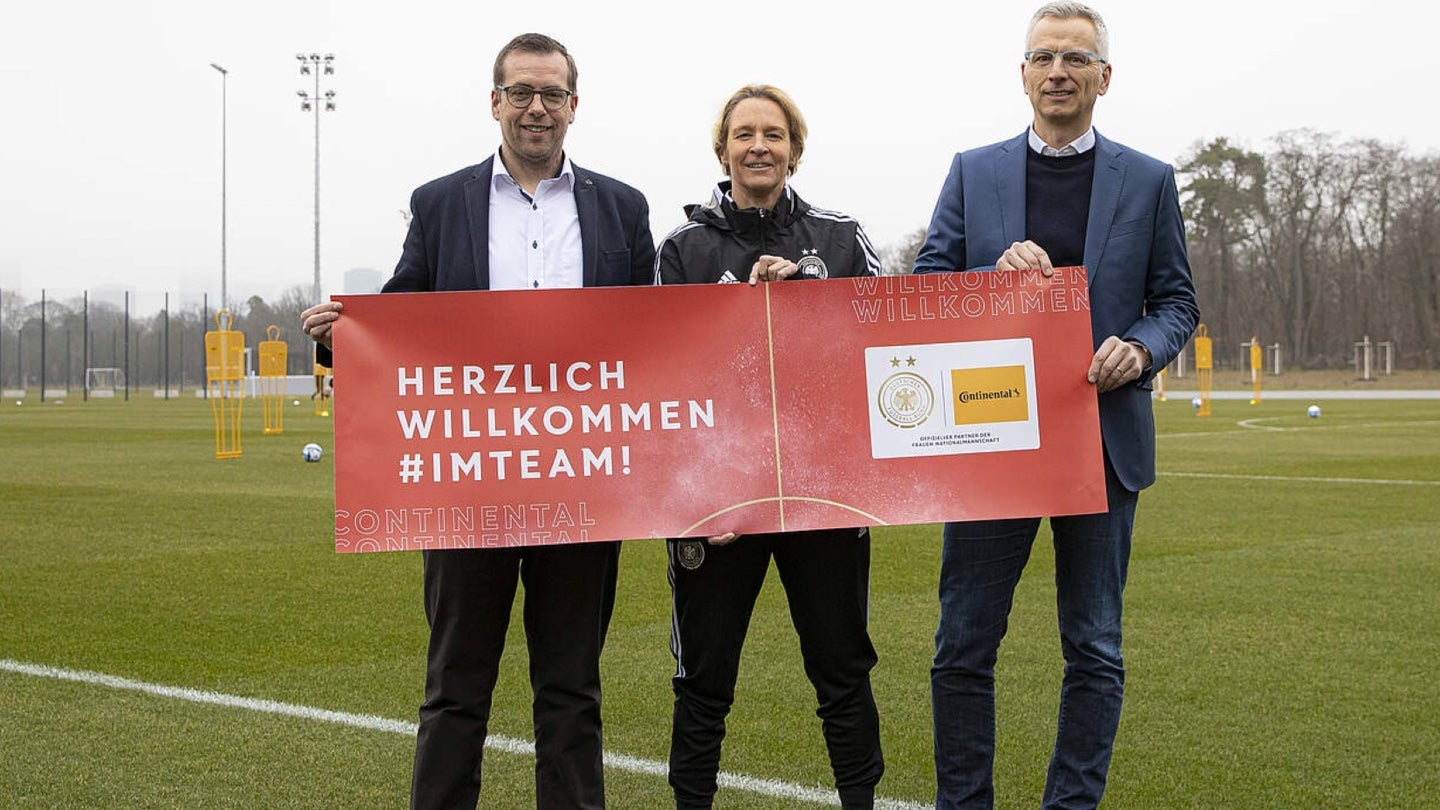 Tire manufacturer Continental has expanded its long-term sponsorship deal with the German Football Association (DFB) soccer body to cover the national women's team.
The tie-up will see the DFB expand its recently-struck deal with Continental, which only began at the start of the year covering the national men's senior and under-21 teams, to include the women's national side as well.
The original agreement between the two parties was struck in mid-October and came into effect on January 1.
Now, Continental is "acquiring additional comprehensive rights … to visibly activate in all [women's games] and to accompany them."
Holger Blask, the DFB's managing director for marketing, sales, and events, said: "We are very pleased that Continental has expanded our existing partnership to include the women's national team.
"Continental, as an innovative and performance-oriented partner, is a perfect match for our successful women's national team."
The German national women's team is one of the game's dominant forces, having reached the final of the UEFA Women's Euros last year, and will be considered one of the top teams going into the FIFA 2023 Women's World Cup being held in Australia and New Zealand later this year.
Other DFB partners, meanwhile, include Adidas, Wurth, Coca-Cola, Lufthansa, T-Mobile, Flyeralarm, and Panini.
Jurgen Marth, head of sales for central and northern Europe at Continental, added: "The enthusiasm for the DFB women and the constantly growing interest from the public show that women's soccer has finally arrived on a broad scale in Germany and is receiving the recognition it deserves. With the sponsorship of the women, our partnership with the DFB becomes a well-rounded thing."
Continental has a long history in soccer having sponsored several major events over the past 25 years including the men's 2006, 2010, and 2014 FIFA World Cups, and the men's UEFA European Championships in 2008, 2012, and 2016.
The tire manufacturer also sponsored the men's 2019 AFC Asia Cup and the 2021 Africa Cup of Nations.
In Germany, meanwhile, Continental was a partner of the DFB Cup from 2010 to 2016 and also in the 2021-2022 season.