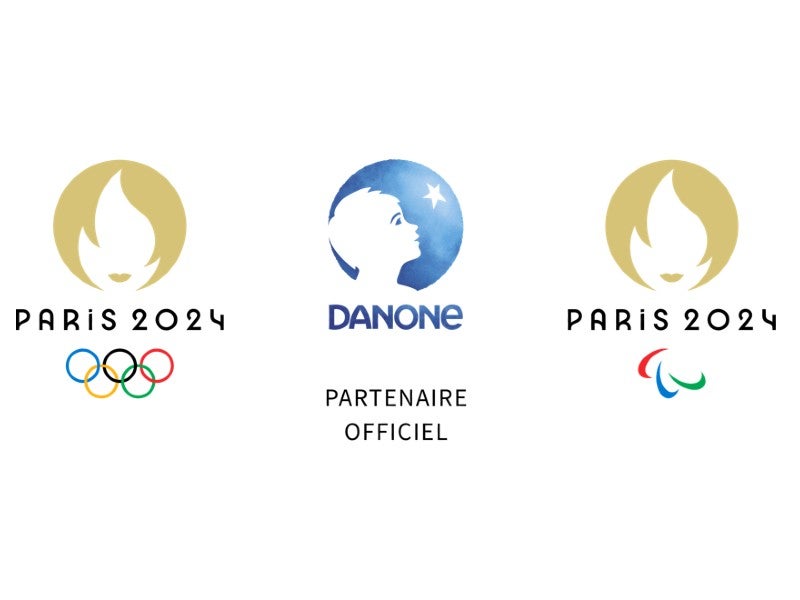 Danone, the international food giant, has struck a sponsorship deal with the organizers of the Paris 2024 Olympic and Paralympic Games that will see its products distributed during the tournament.
Danone becomes an official partner of both the Olympic and Paralympic Games in two years, joining Accor Live Limitless, Cisco, Decathlon, FDJ, Le Coq Sportif, and PwC in the third-tier sponsorship category behind global partners and premium partners.
As part of the deal, Danone will provide its fresh dairy and plant-based products to athletes, volunteers, spectators, official guests, and the media at sites hosting Paris 2024 events during the tournament, which will run from July 26 to August 11.
Danone said it would also use its Paris 2024 partnership to promote sustainable eating and exercise.
Antoine de Sain-Affrique, chief executive of Danone, said: "Danone and Paris 2024 share values and a common vision: the Paris 2024 Olympic and Paralympic Games will be the Games of a society that exchange.
"A company that puts social and environmental issues at its heart; that promotes health and well-being; a society strong in its diversity and capacity for inclusion.
"This partnership resonates with our mission to bring health through food to as many people as possible."
Paris 2024 chairman Tony Estanguet added: "Danone and Paris 2024 are natural partners in the quest to build a healthier world through a winning combination of exercise and food
"Danone's reputation and the key contribution its dairy and plant-based products make to the daily life of people throughout France will help us promote sports and share the energy generated by the games even more widely.
"And Danone's broader commitment to more sustainable, local products will help us meet the challenge of delivering 13 million meals during the Olympic and Paralympic Games Paris 2024."
In June, French-based retailer and supermarket Carrefour became a premium partner of Paris 2024 in a deal that will see the chain supply fresh produce and organic food to the Olympic and Paralympic Villages during the game.
The top-tier worldwide partners for Paris 2024 are Airbnb, Alibaba, Allianz, Atos, Bridgestone, Coca-Cola/Mengniu, Intel, Omega, Panasonic, P&G, Samsung, Toyota, and Visa.