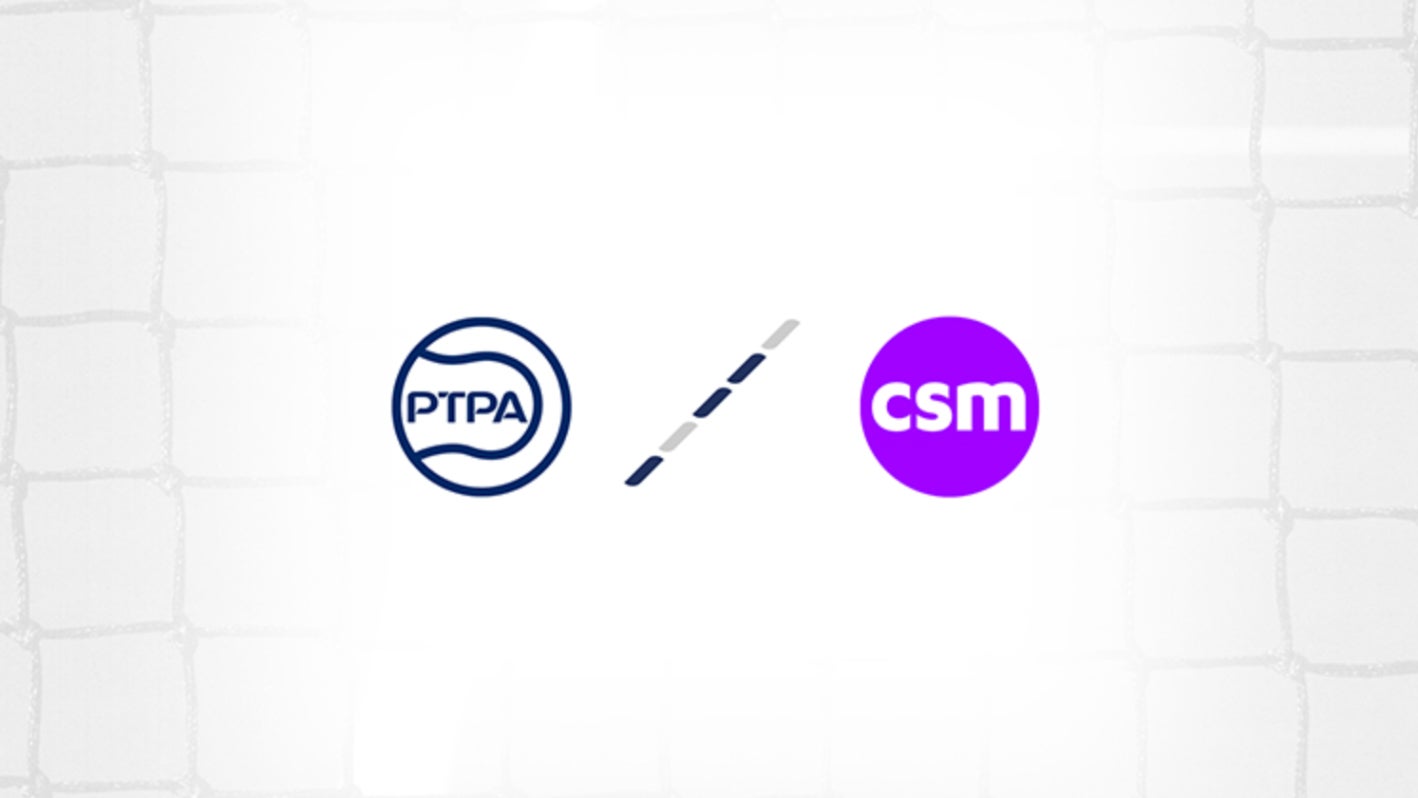 The Professional Tennis Players Association (PTPA) has today (March 29) unveiled a new partnership with the global sports and entertainment agency CSM.
CSM will serve as the PTPA's official partnership development agency, with a focus on securing more sponsorship and commercial opportunities for players "as a collective."
The US-based PTPA has said the partnership "marks a major milestone … and a significant step forward in elevating the position of and commercial opportunities for professional tennis players."
CSM will work with both the PTPA and its for-profit affiliate, Winners Alliance, to develop a partnership strategy "across the full range of PTPA's impactful platforms."
Ahmad Nassar, executive director of the PTPA and chief executive of Winners Alliance, said: "Our objective is to empower professional tennis players through exciting new partnership opportunities. With CSM as our official partnership development agency, a global leader in sports and entertainment, we aim to elevate the position of players within the sport by developing innovative partnerships that will take their careers to the next level."
Ross Meltzer, president for properties and the chief business officer at CSM North America, added: "As a united and influential group of professional tennis players, the PTPA has the potential to make a significant impact on the sport, and we are committed to supporting their efforts by securing new partnerships. Our goal is to provide meaningful, memorable, and measurable impact for our brand partners, so we are looking forward to working with PTPA to deliver just that."
Last week (March 23), a long-term licensing agreement between Winners Alliance and Fanatics Collectibles, a division of the digital sports platform and e-commerce company, was announced.
Under the deal, Fanatics Collectibles is afforded the right to use the name, image, and likenesses of players who opt into a group licensing agreement.
The PTPA said this is the first group licensing agreement in the history of professional tennis.
Winners Alliance was founded in August last year to generate and maximize off-the-court commercial opportunities for players and their agents. It is seeking to emulate player organizations from other sports in generating new revenues for players, with trading cards, other collectibles, and video among its stated first targets.
In February, the for-profit organization partnered with creative Production agency Fresh Tape Media to provide content creation solutions and resources for players worldwide.
The PTPA itself, meanwhile, was founded in 2019 by players Novak Djokovic and Vasek Pospisil with the aim of representing players in ways tennis' existing structures could not.