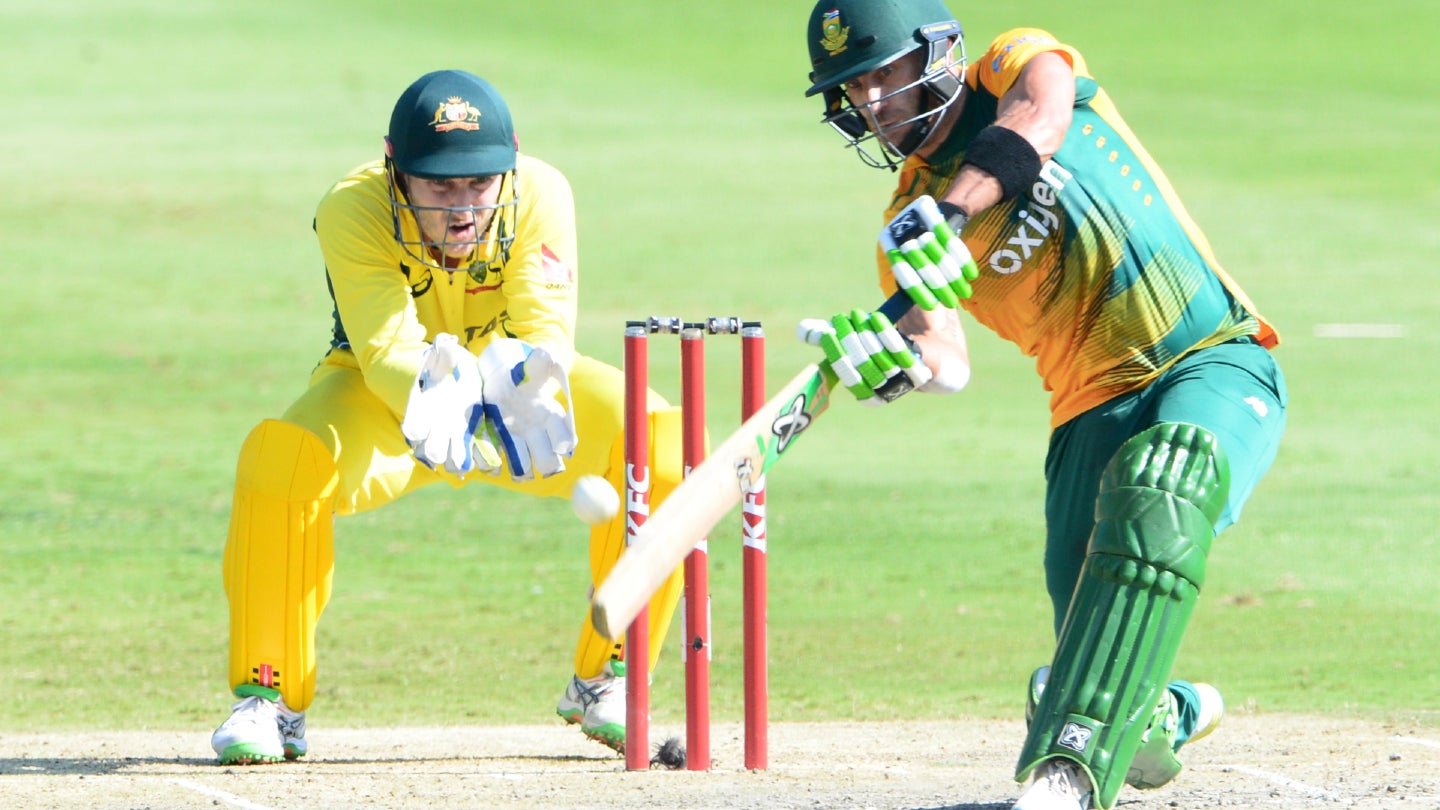 International fast-food chain KFC has extended its partnership with the Cricket South Africa (CSA) governing body.
KFC has been the title sponsor of the CSA's T20 Internationals since 2012, as well as its mini-cricket program, mooted as the country's "largest sports grassroots sports development initiative."
The extension will see the chain retain its title sponsorship rights to the future international series and continue its support of the grassroots program.
CSA chief executive Pholetsi Moseki said: "KFC continues to be CSA's valued partner. We both share in the commitment to grow cricket from the ground up. We have together, over the years, ensured that cricket is introduced in communities and scaled in growth. This has assured a continuous pipeline of talent that we can today boast of.
"It is through this partnership that we can realize our quest to take cricket to the furthest corners of this country. We thank KFC for its continued support and look forward to success in the journey ahead."
KFC Africa chief marketing officer Grant Macpherson added: "The T20 format continues to be one of the most exciting formats of cricket globally which delivers on great action and is an opportunity to build immersive experiences for fans.
"It is a privilege for us to be part of a sport that continues to grow and bring our diverse nation together. The renewal for us means more than just being a title sponsor, it means being able to continue engaging with fans and the communities we operate in, in a meaningful way.
"As we plan for the seasons ahead, we hope to continue building even more exciting fan-centric campaigns that allow fans to be immersed in the game whether at home or in the stadium."
KFC also holds naming rights to Australian cricket's domestic Big Bash League.
Image: Lee Warren/Gallo Images/Getty Images