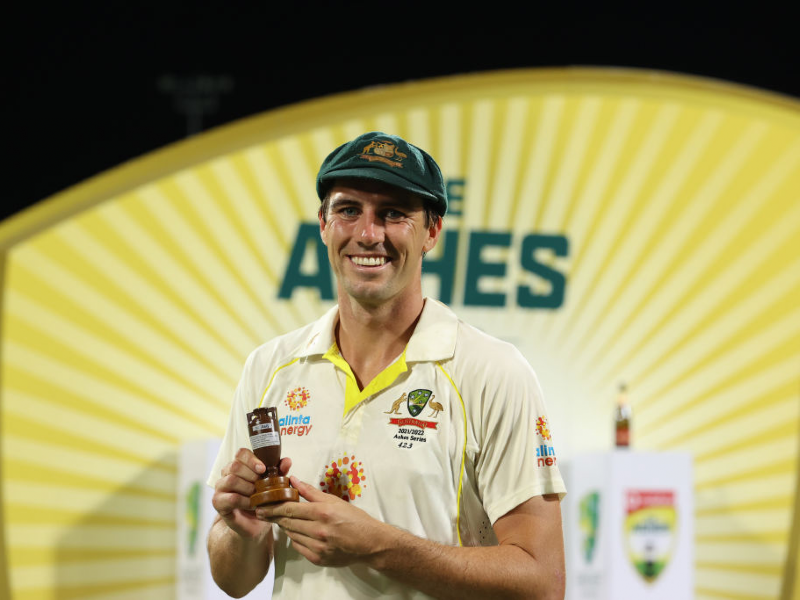 The Cricket Australia (CA) governing body has today (October 18) confirmed that its major commercial deal with principal partner Alinta Emergy will end in June 2023.
Alinta, the national electricity and natural gas supplier, became the shirt sponsor of Australia's men's national cricket teams in May 2018 through a four-year deal.
While the agreement has been extended into next year, it only covers one more Australian summer, a much shorter deal than the first contract.
CA said in a statement earlier today that Alinta had decided to end the partnership next year "due to a change in brand strategy."
The governing body is now in the market for a new shirt sponsor to cover the men's test, one-day international, and T20 international sides.
The governing body in the same statement refuted media reports that men's national team captain Pat Cummins had intervened personally to have the new sponsorship deal restricted to one further year.
Cummins is a public advocate of measures that can be taken to reduce Australia's contribution to man-made climate change, and a story over the weekend in The Sydney Morning Herald newspaper said he personally raised objections over the possible long-term extension of the deal with CA's chief executive Nick Hockley.
Cummins told the Herald and The Age newspapers: "Nick lives just down the road, so I catch up and chat with him quite a bit …
"I hope that when we think of who we want to align with, who we want to invite into being part of cricket, I hope the climate is a real priority.
"I've got my own personal views so when it comes to personal sponsorships there are some companies I wouldn't want to align with."
However, Cummins has since said that the idea that a personal conversation between him and Hockley influenced Alinta's decision "probably stretched exactly what happened …
"I've been a big supporter of all our partners over the last few years."
Alinta and CA struck their original deal at a point when the reputation of Australian cricket was in shreds following the 'Sandpapergate' scandal in South Africa when three men's national team players were revealed to have deliberately tampered with the ball during a test match.
In the wake of that incident, with other sponsors abandoning the team and those players, Alinta was one of the few brands willing to associate with CA.
The energy supplier replaced Australian airline Qantas as the team's main shirt sponsor.
In late September, CA announced a four-year commercial deal with the NRMA Insurance firm, giving that brand naming rights to the men's test team.
NRMA, backed by local insurance giant IAG, will hold the naming rights for all test match action in Australia until 2026, beginning with the upcoming home series against West Indies and South Africa.
The brand replaced telecommunications giant Vodafone as the naming rights partner for the men's test side.
Last week, meanwhile, it was revealed that CA lost AUD5.1 million ($3.2 million) in the 2021-22 financial year as revenue dropped year-on-year to AUD391 million.
In an annual report published on October 13, CA said that the 2021-22 loss was caused by a range of factors including "the cost of staging cricket throughout the [coronavirus] pandemic and a challenging UK media rights market."
Image: Robert Cianflone/Getty Images