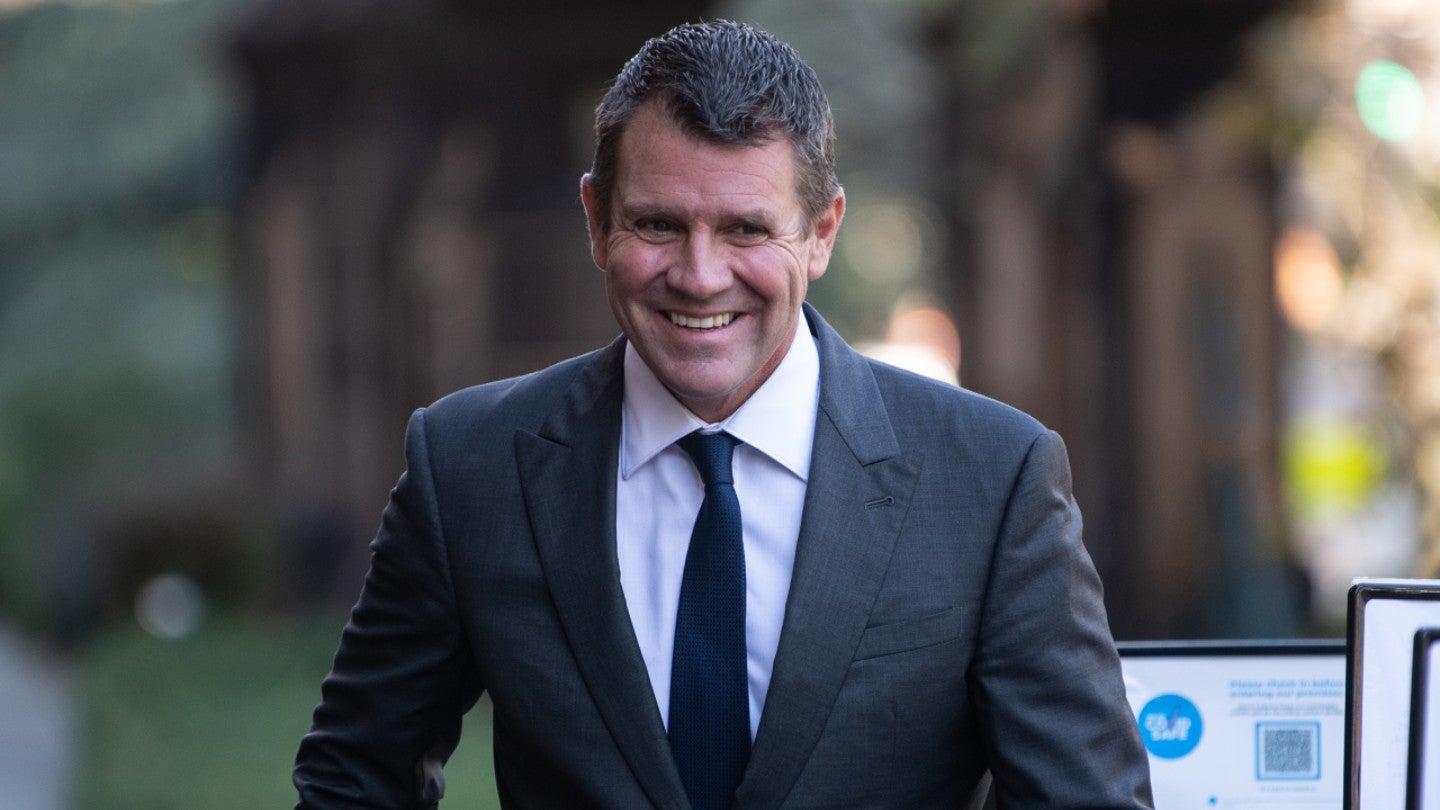 The Cricket Australia (CA) governing body has appointed former New South Wales premier Mike Baird as its new chair after announcing incumbent Lachlan Henderson's decision to step down from the role next year.
Baird will step into the role in February, with Henderson moving back to his native Perth after only a year as chair.
In a statement, Baird said: "It is an honor to take such an important role in Australian cricket at a time when so much exciting work is being done to grow our national sport and take it forward.
"I am pleased to have the chance to work even more closely with chief executive Nick Hockley and his team and all those working across Australian cricket."
Henderson will remain as a director of the organization but has taken up the role of chief executive at private health insurance provider HBF.
Henderson said: "The new role I've taken in my home city Perth will make it difficult to devote the time required as chair, so I have decided this is the right time to hand over the role.
"It's been a great privilege to serve as chair and to help oversee some of the great work being done by the CA executives and across Australian Cricket."
Only appointed in February, Henderson has overseen several key developments within the organization, including ongoing issues related to former captain David Warner's lifetime leadership ban related to the 2018 ball-tampering saga.
The former WACA chairman stepped in as chair weeks after Justin Langer exited as the national men's coach and oversaw the installation of Andrew McDonald into the role.
His tenure also saw Australia complete men's tours of Pakistan and Sri Lanka in difficult circumstances amid security concerns.
However, the CA last week was embroiled in controversy over its handling of former test captain Warner's bid to have his leadership ban overturned after he withdrew his application accusing the independent panel conducting the review of wanting to "conduct a public spectacle to, in the panel's words, have a 'cleansing'."
Baird takes over at a crucial time for CA, with a new television rights deal and pay agreement with players to be negotiated next year. He also comes in amid an enormous churn of leaders that has seen four new chairs and three chief executives in five years.
David Peever resigned as chair in 2018, while Earl Eddings was similarly forced to resign in late 2021. Richard Freudenstein then served as interim chair for several months before Henderson took up the role for only a year.
James Sutherland, meanwhile, served as chief executive until 2018, and Kevin Roberts until 2020. Nick Hockley took over as permanent chief executive in 2021 after serving as interim.
As the premier of New South Wales between 2014 to 2017, Baird will become the highest-profile chair in CA's history, which could open doors for cricket's governing body given his relationships.
Previously, he spent a year on the Cricket NSW board from 2019 to 2020, before moving into a CA director role in 2020 as the state's nominee.
NSW chair John Knox said: "Mike is an outstanding leader who has demonstrated an excellent understanding of the critical issues driving the game's future.
"He has been a big supporter of cricket, from being the patron of the Manly Warringah District Cricket Club to a former board member of Cricket NSW and in his role at Cricket Australia.
"We look forward to continuing to work closely with Mike, the CA board, and all the states and territories through this pivotal time for our game."
Meanwhile, fast food chain KFC has retained the naming rights to Australian cricket's domestic Big Bash League (BBL) after extending its long-running partnership with CA through the 2024-25 season.
KFC will remain a partner of the women's BBL, gold partner of the men's and women's international teams, and the official restaurant of CA and the eight Big Bash Clubs through the duration of the contract.
KFC has been the naming rights partner for the BBL since its launch in 2011 – and of its forerunner before that.
Hockley said; "KFC and cricket's pairing has become a synonymous part of the Australian summer. Together, we will continue to innovate, create brilliant experiences, and bring families and friends together, whether that be in a restaurant, at the cricket, or at home.
"We thank KFC for their incredible support of our national game."
Alistair Dobson, CA's general manager for BBL, said: "The Big Bash Leagues wouldn't be where they are today without the incredible support of KFC, the inaugural naming rights partner of our men's competition.
"Similarly, KFC's support has been crucial to the growth of the Weber WBBL in recent years. We look forward to celebrating the best of summer and the Big Bash with the KFC over the coming seasons."
The new BBL season begins tomorrow (December 13), with the Sydney Thunder hosting the Melbourne Stars at Manuka Oval.