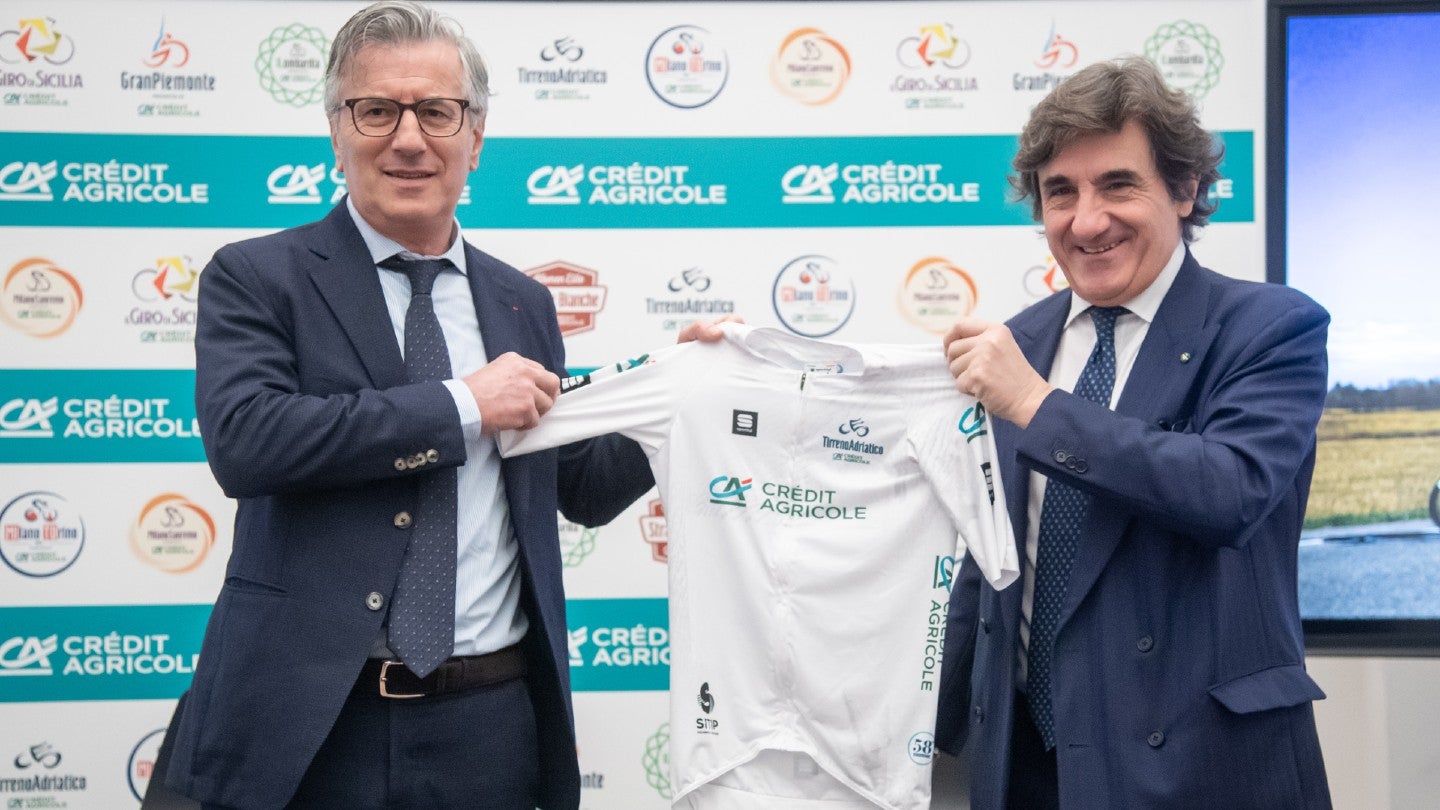 Crédit Agricole Italia, an arm of the French bank, has been named the title sponsor of all RCS Sport cycling classics until 2025.
Through the three-year agreement, the company will put its name to several races including the men's and women's Strade Bianche, Tirreno-Adriatico, Milano-Torino, Milano-Sanremo, Il Giro di Sicilia, Gran Piemonte, and Il Lombardia.
The first race to bear the Crédit Agricole name will be the women's edition of the Strade Bianche which will be held from March 4 to 9.
Paolo Bellino, RCS Sport, chief executive, said: "The classics that we organize, and which have media exposure throughout the year, are not only major sporting events but they have a widespread presence on the national territory that few events can boast. 120 million viewers watch these events on TV, with up to 200 countries tuned across five continents.
"This exposure to the various broadcasters generates a value of over €40 million for the partners involved. These races – which range from Sicily to all of central Italy – also have a very strong direct impact on the territories they cross.
"We are certain that having such a prestigious and widespread partner throughout Italy as Crédit Agricole will help us continue to grow further and bring about important results for both our companies."
Giampiero Maioli, head of Crédit Agricole in Italy, added: "Cycling is a great Italian passion, a bearer of positive values ​​and always capable of involving and exciting millions of people. Crédit Agricole has a long tradition of supporting this sport.
"Involvement, inclusiveness, attention to the environment, and innovation are some of the most important reasons behind our partnership with RCS, by which we'll be following in our commitment aimed at promoting the territory through events of international importance, such as the Italian cycling Classics."