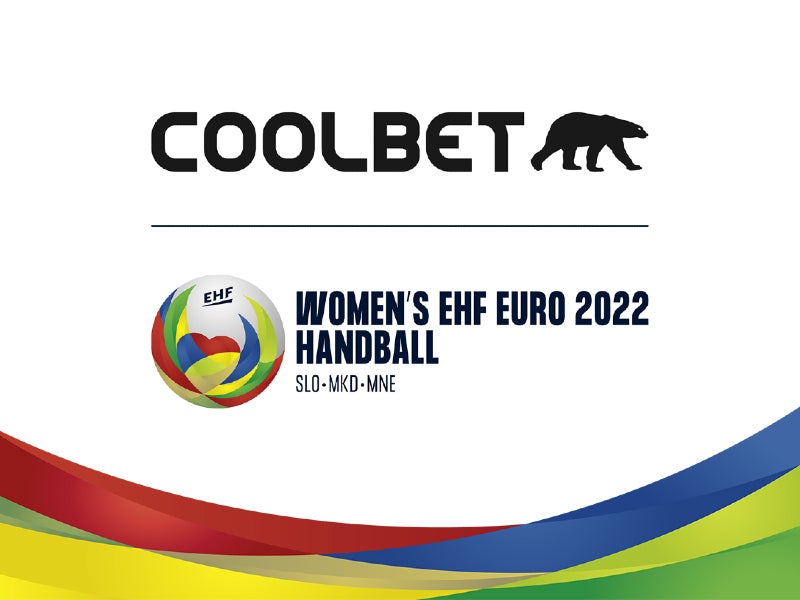 Coolbet, an international mobile sportsbook, has entered into a deal to become an official partner of top-tier women's handball's Euro 2022 national teams tournament later this year.
Through a tie-up announced earlier today (September 5), Coolbet joins the list of tournament sponsors for the European Handball Federation's (EHF) premier women's national team event, which will take place across Slovenia, Montenegro, and North Macedonia between November 4 and 20.
The deal was brokered by Infront, the agency acting as the EHF's chief marketing partner, and by DAZN, the international over-the-top sports subscription service, which is its media rightsholder.
These two organizations form part of EHF Marketing, a joint venture set up to handle the body's commercial and media rights affairs.
Coolbet becomes the third Euros-specific partner of the EHF, alongside workwear and safety equipment providers Engelbert-Strauss and pump manufacturer Grundfos.
The agreement entails Coolbet, based in Estonia, receiving a "pool of visible and non-visible rights to activate its sponsorship on a global scale, with the bespoke aim of strengthening its awareness in Scandinavia."
While the brand has previously struck sponsorship deals in the world of sport – specifically in soccer and curling – this marks the first time it has entered into a tie-up in handball.
Martin Hausleitner, secretary general of the EHF, has said: "We see the upcoming championship as an opportunity to build our cooperation and establish a partnership for the future, while Coolbet seizes the sponsorship opportunities which the biggest European handball stage has to offer."
Endre Nesset, Coolbet's chief executive, added: "Coolbet is very excited about this partnership and looks forward to a great tournament … We believe there will be some fantastic weeks ahead for sports fans all over Europe."
Late last month, the EHF named Machineseeker, an online marketplace for used machinery, as the new title sponsor for the EHF Men's Champions League competition.
The agreement commences with the start of the 2022-23 season and will initially run until June 30 next year.
The competition will be known commercially as the Machineseeker EHF Champions League for the upcoming campaign.
The men's EHF Final4, the semi-finals, and final of the Champions League, in Cologne, will be title sponsored by Machineseeker's TruckScout24 platform, meanwhile.
The 2022-23 edition of the EHF men's Champions League begins on 15 September.