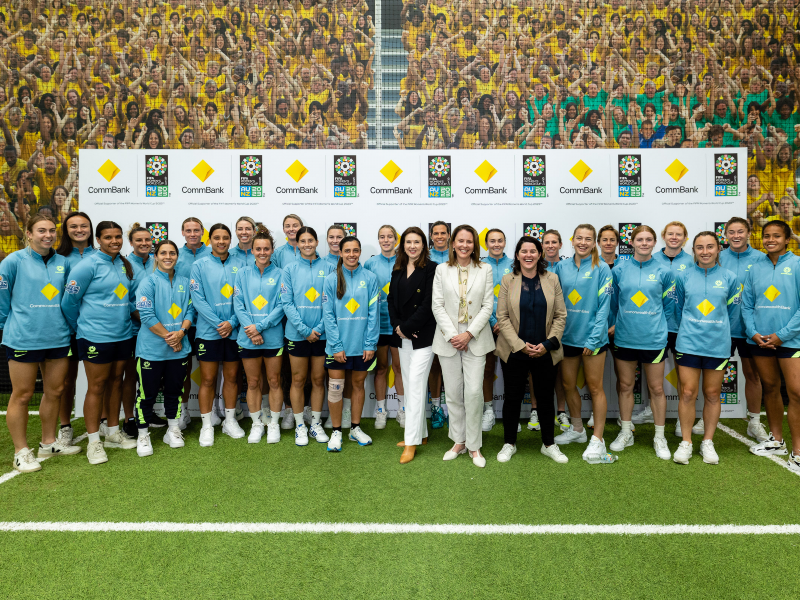 Commonwealth Bank Australia (CBA) has become the inaugural local sponsor of the 2023 FIFA Women's World Cup premier national teams soccer tournament.
The bank and FIFA, soccer's international governing body, announced their partnership yesterday (November 13), with CBA becoming the official bank supporter of the competition, which will take place in Australia and New Zealand between July 20 and August 20 next year.
The deal, which begins immediately and runs until November 2023, also gives CBA the opportunity to activate across the host venues and the official fan festival sites.
This adds to the company's existing activity across women's soccer. It is already the naming rights partner of Australia's national team, with that side named the CommBank Matildas through the deal.
Sarai Bareman, FIFA's chief women's soccer officer, said: "Through their investment in Australian soccer since 2021, Commonwealth Bank have demonstrated a genuine commitment to growing women's soccer participation, creating opportunities, and championing leadership. These goals are closely aligned with the objectives of FIFA's own women's soccer strategy, so this partnership truly is an exceptional fit."
Monique Macleod, Commonwealth Bank's marketing and corporate affairs group executive, added: "This is an exciting time for women's sport in Australia and around the world. With 64 games taking place in Australia and New Zealand, the FIFA Women's World Cup is the biggest women's sporting event in the world."
"Following almost 25 years of investing in women's sport through our partnerships with Football Australia and Cricket Australia, this partnership reinforces our commitment to supporting Australian soccer from the grassroots to the elite level."
The bank said while announcing the partnership that the tie-up "makes it one of the largest brand investors in women's sport in Australia, elevating its commitment to developing and promoting equality and inclusiveness."
The agreement between CBA and Football Australia is a four-year tie-up that began in August last year and made the bank the largest investor in Australian women's soccer.