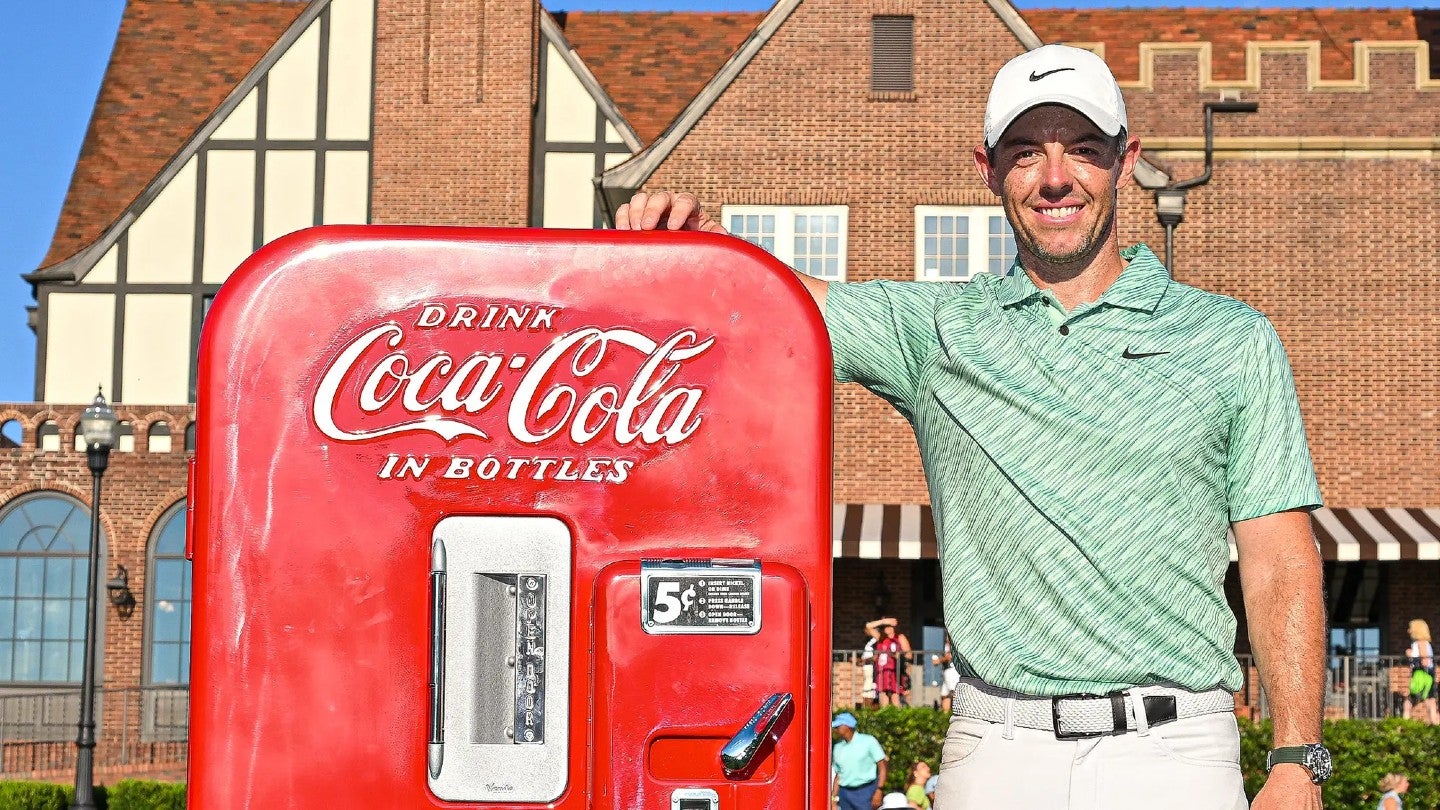 Coca-Cola will remain the official soft drink of golf's PGA Tour after striking a five-year sponsorship renewal that will also see the beverage giant continue as a 'proud partner' of the season-ending Tour Championship.
Under the renewed agreement, the PGA Tour will continue to serve Coca-Cola products at the majority of its tournaments until 2027, including the Tour Championship, the final of the PGA Tour's FedEx Cup playoffs.
Coca-Cola's sponsorship of the Tour Championship started in 2002 and saw it serve as the event's presenting partner until 2015 before taking on the proud partner designation in 2016.
This year's Tour Championship will be held at East Lake Golf Club, Atlanta, from August 23 to 27, marking the event's return to the home of Coca-Cola.
Brian Oliver, PGA Tour executive vice president for corporate partnerships, said: "We look forward to building upon our relationship with Coke as the official soft drink of the PGA Tour as we proudly serve their products at many of our tournaments and TPC properties, and work with them to utilize golf as a platform to create meaningful change in its community in Metro Atlanta and beyond."
The renewal builds on Coca-Cola's existing relationship with the PGA Tour, which saw it help launch an exhibition competition in 2020 to raise funds for charitable partners when the Covid-19 pandemic hit.
The Tour Championship Charity Challenge has continued annually, with the 2022 edition generating more than $1.3 million on top of the $5.5 million donated by the tournament. The event is set to continue with the backing of Coca-Cola.
Tour Championship executive director Alex Urban said: "Coca-Cola is a brand that is synonymous with Atlanta, and to have had them associated with the Tour Championship for more than two decades has significantly elevated the tournament's stature within Atlanta's sports landscape.
"With their continued support as a proud partner, it opens the door to new and exciting opportunities for us to continue building the reputation of this event while ensuring our impact in the local community remains a priority."
The renewal comes after Meiomi Wines extended its partnership with the PGA, retaining its title as the official wine at various tournaments throughout the FedEx Cup season, including at the Tour Championship.
The tour also named Bushmills Irish Whiskey as a new commercial partner and extended its relationship with tequila brand Maestro Dobel, with both brands owned by Proximo Spirits.