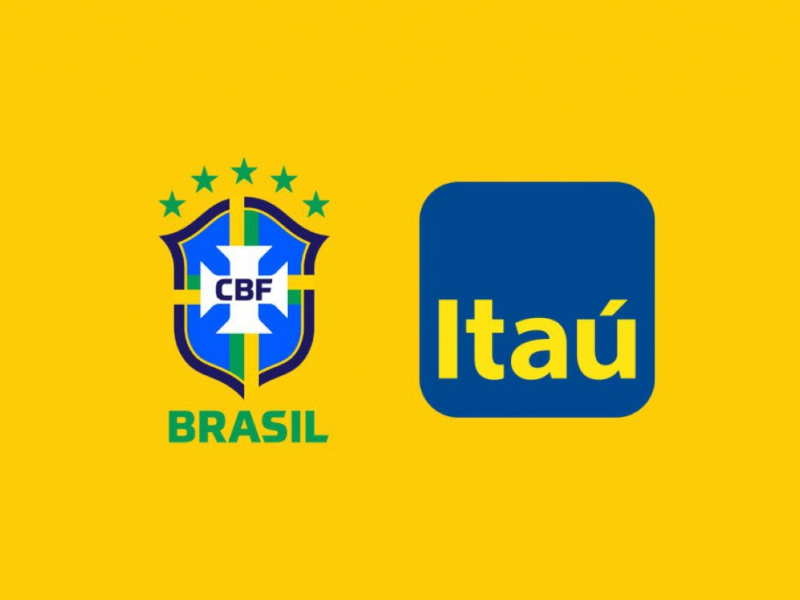 Brazilian soccer's CBF governing body has renewed its major commercial deal with Itaú Unibanco, a Brazilian financial institution, for another four years.
The tie-up between the two parties, which began in 2008, will now continue until 2026 and will see Itaú retain its status as a master sponsor of all Brazil's national soccer teams – men's, women's, and youth.
Itaú will continue placing its brand logo on the kits and other physical properties of the various national teams, as well as on items such as media backdrops at games.
The partnership will also be activated through digital media and social responsibility, while customers will "receive unique experiences" at training sessions and national team games.
The renewal was struck in mid-July but was announced yesterday (August 25).
Ednaldo Rodrigues, president of the CBF, said: "Itaú is already a historic partner of the Brazilian National Team. CBF is very happy to be able to extend this relationship. With Itaú by our side, we have already achieved many things on and off the field, and we want to go even further with this new agreement …"
"It is a vote of confidence by Itaú in this new administration, in the board of CBF and its employees."
The bank added: "Itaú's support for the sport that is the passion of Brazilians began almost 30 years ago, and many good results have been reaped in all these years. With the renewal of the contract for at least another four years, Itaú Unibanco intends to continue this long-standing support."
As well as Itaú, the other major CFB sponsors are Nike, Vivo, and Gaurana.
Second-tier partners, meanwhile, include Mastercard, Gol, Bitci, Fiat, and Kavak.
In mid-May, cryptocurrency firm Binance became a commercial partner of four elite Brazilian soccer leagues, in a three-year deal with the CBF.