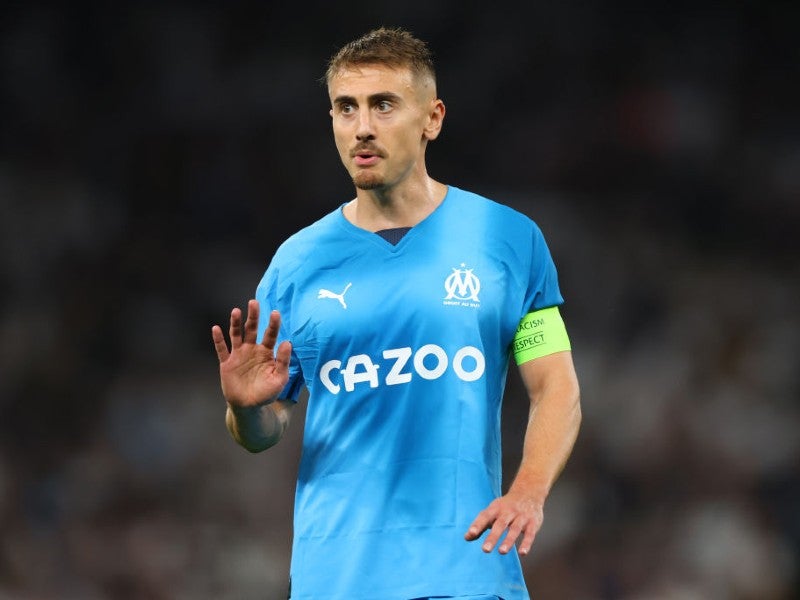 Several of Cazoo's recent sports sponsorship deals could be under threat after the UK-based online car retailer announced that it will shut down its European business and cut 750 jobs.
The company is to make its employees in France, Germany, Italy, and Spain redundant as it pulled the plug on operations in those markets.
In an effort to preserve cash and stem its heavy losses, Cazoo will only operate in the UK moving forward.
The retailer has only been operational in Europe since the start of the year but said it has recently undergone a strategic review of its business there.
This marks the second time this year that Cazoo has cut 750 jobs after announcing redundancies in the UK in June.
The move has been attributed to a major drop in consumer spending due to inflation around the world.
Cazoo, which was founded by Alex Chesterman and launched in 2018, has enjoyed rapid growth in recent years, with its revenues more than doubling year-on-year to £333 million ($387.2 million) in the second quarter of 2022.
However, losses for the same period came in at £243 million, double the losses for the previous six months, which stood at £102 million.
Cazoo's market value has dropped in recent months to less than £1 billion.
Withdrawing from Europe will result in net savings of £100 million by the end of 2023, Cazoo said. The move will "materially expedite its path to profitability" and remove the need to raise more money.
Chesterman said: "Given our target of reaching profitability by the end of next year, we have taken the tough decision to focus solely on the huge UK used car market, worth over £100 billion annually.
"The strong customer demand we are seeing in the core UK business gives us high confidence in the future opportunity and the decision we have taken to withdraw from mainland Europe ensures that our balance sheet remains strong and that we have a plan which we believe no longer requires any further external funding."
The firm has made a big splash in the sports sponsorship market, predominantly with front-of-shirt deals in soccer, and expanded into several major European leagues this summer after initially focusing on the UK.
For the 2022-23 season, Cazoo agreed deals with Real Sociedad and Valencia in Spain's LaLiga, Lille and Marseille in France's Ligue 1, Bologna in Italy's Serie A, and Freiburg in the German Bundesliga.
In July, the company made its first foray into basketball after agreeing to a multi-year deal with Spanish club Saski Baskonia.
Cazoo has contacted the teams across Europe in order to negotiate an "orderly wind-down" of the sponsorships.
The London-based car retailer will retain its deals in the UK with Premier League club Aston Villa, the second-tier English Football League, the Hundred cricket competition, and horse racing's Derby Festival.
It also has sponsorships across darts, golf, rugby, and snooker.
Conrad Wiacek, head of sport analysis at GlobalData, commented: "Cazoo had planned to support its European expansion and build brand equity through sports sponsorship with deals with a number of soccer clubs across Europe and committed over $82 million annually to sports partnerships.
"It was one of the top 20 spending brands in terms of sports sponsorship deals through H1 2022.
"While the brand is focused on the UK market, many of its deals in its home market must now also be at risk, including the front-of-shirt sponsorship with Aston Villa and the title sponsorships of The Hundred and the PDC Darts World Championship, estimated to be worth in excess of $13 million annually.
"While these deals are typically short term, this will naturally lead to nervousness across the sponsorship market with many team and event finances at risk."