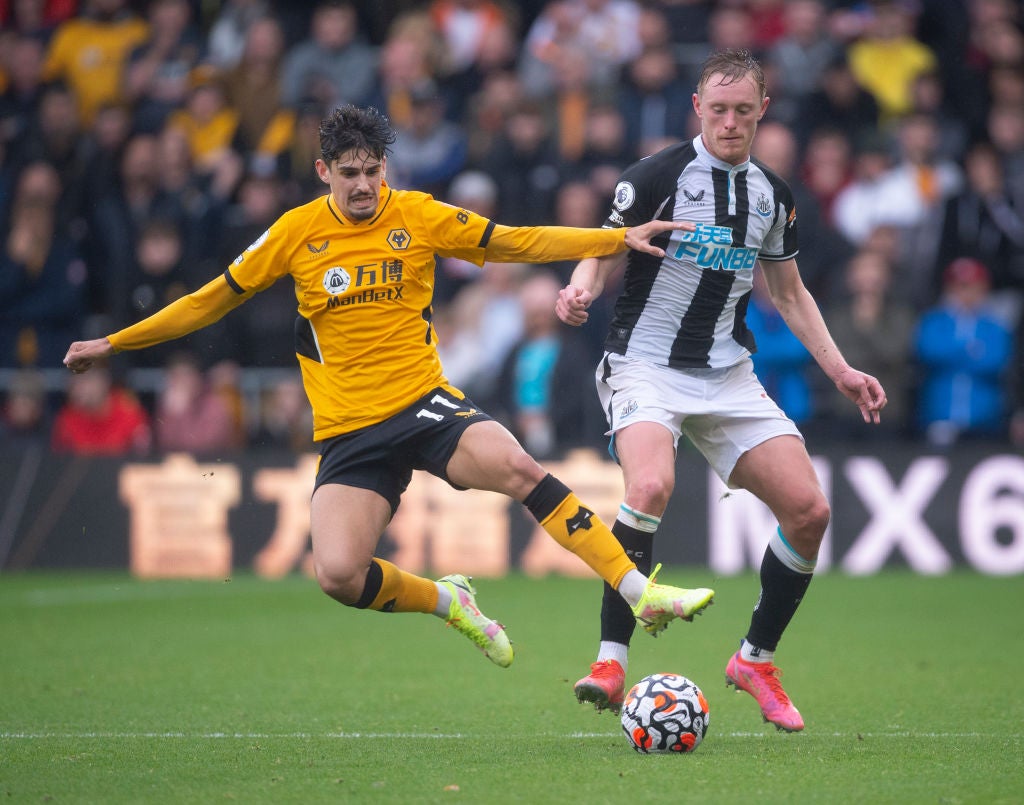 By Tariq Saleh
Castore, the UK sportswear brand, is targeting more kit deals across Europe's top soccer leagues as part of its plans to expand globally and is seeking to compete with established rivals in the industry through its premium offering, co-founder Tom Beahon has told GlobalData Sport.
After initially focusing on tennis, the brand expanded into the soccer market last season after signing a wide-ranging kit supplier deal with Scottish giants Rangers.
Castore followed that up by making a significant entry into the lucrative English Premier League at the start of this season in deals with Newcastle United and Wolverhampton Wanderers.
The early success of those agreements has fueled the Manchester-based company's ambition to go global and thus signed its first kit deal outside the UK earlier this month in an agreement with German Bundesliga side Bayer Leverkusen from the start of the 2022-23 season.
In an interview with GlobalData Sport, Beahon said: "As a UK brand, it made sense for us to commence this partnership strategy in the UK, first with Rangers and then with Wolves and Newcastle.
"We've seen the impact of those partnerships, in terms of the success we've had in selling Rangers, Newcastle, and Wolves products, but also the corresponding growth in the Castore brand because every time those teams are playing on [UK pay-TV broadcaster] Sky Sports, our logo is getting visibility to millions of people and a global audience.
"We've seen the impact that has on our own brand revenue and it's significant so that has given us the confidence to take the next step, which was going into mainland Europe."
He continued: "We manufacture in Europe, we've got warehouses and other operations in Europe, so from an operational perspective, it's fairly seamless.
"We've been looking at partnerships in a number of the key European markets and Germany made a lot of sense for us in terms of the economic strength of the country and the consumer over in Germany and, of course, the Bundesliga is a very globalized league with a global audience, which is something that really appeals to us because we do have ambitions to be a global brand.
"It felt like a very logical next step to us having had the success that we've had in the last 12 or 18 months with our partnerships in the UK."
Having signed its first Bundesliga deal, Castore is now eyeing more European leagues and was understood to be interested in becoming the new kit supplier of Italian Serie A outfit Lazio next season, but the club announced an agreement with Japanese brand Mizuno last week.
However, Castore believes it is now well placed to fulfil its long-term goal of expanding into international markets and has identified soccer in particular as a means to develop a presence globally.
Beahon said: "The other key European leagues – like the Bundesliga, (Spain's) LaLiga, and the Eredivisie in the Netherlands – are fantastic leagues with fantastic fanbases and great history and heritage in some of the football clubs there, which are all of the characteristics that we look for when we're entering partnerships.
"We have global ambitions so we want to partner with clubs that are equally ambitious and have that challenger mindset and desire to be innovative because we always want to be innovative in everything that we do as a brand. Through these partnerships, we want to take Castore into new marketplaces so we're certainly open to exploring opportunities in other markets.
"The mega sportswear brands will really focus their efforts and energy on a very small number of clubs right at the top end, and maybe be far less willing to invest in marketing and product designs and distribution for clubs that, to them, sit outside of that very top level as they would define it.
"Therefore, we do think there's a big gap in the market and a big opportunity for Castore to come in with our premium brand positioning, our ambitious brand story, our focus on premium products, marketing, and digital activations. We think there's a big opportunity and that applies in European markets as well as in the UK."
Castore, which launched in 2016 and is headed up by Tom and his brother Phil Beahon, made its first foray into sport in January 2019 when it signed up Scottish tennis star Andy Murray in a kit supply deal.
Twelve months later it became the kit supplier of the West Indies cricket and has since also expanded into rugby union with English club Saracens and motor racing with Formula 1's McLaren Racing.
In February 2020, it announced plans to expand into soccer after securing private investment of £7.5 million and viewed it as the biggest opportunity to grow the brand.
In terms of visibility, the Premier League offers arguably the biggest platform for brands within soccer and Castore has seen early benefits from its deals with Newcastle and Wolves.
Beahon explained: "There's a huge brand awareness benefit that comes through these partnerships. Not only do we get fantastic brand awareness, we also get fantastic brand equity because when the world-class players and managers are wearing our logo in that elite performance environment, it really gives Castore as a brand a lot of authority and credibility in this marketplace.
"We are a premium performance brand and these partnerships really help us define that brand positioning so the impact is significant, not only in the visibility that we get and the sheer number of eyeballs that have seen the Castore name and logo in the last two years through these partnerships but also the way that the brand is now respected in a way that maybe we weren't beforehand.
"That level of respect and authority has taken a significant step up through these partnerships. It's really hard to tangibly put a value on it, but the value is significant, there's no doubt about that."
Sportswear giants Nike and Adidas have typically dominated the soccer market in terms of kit deals but despite the challenge of going up against the established players, Beahon believes the market is "open for disruption" and is confident Castore can "challenge the status quo" through innovation.
As well as soccer, Castore's biggest presence is in cricket having added a 10-year agreement with the England and Wales Cricket Board and a kit deal with the Cricket South Africa to its partnership with the West Indies.
Beahon is convinced there is untapped potential within the sport and has identified an opportunity for Castore to exploit.
He said: "As a business, we have a strong view that there's huge growth opportunity or huge growth potential for cricket.
"When I benchmark the amount of cricket products sold around the world, to football, Formula 1, and other sports versus the amount of people that are passionate about cricket, not just in this country but in countries around the world, it is significantly under indexed.
"There is significant growth potential there and we believe in that growth potential. We believe that it requires a brand to really invest in the long term to deliver that growth potential.
"Other brands haven't really been willing to do that, as far as we can ascertain, and we want to help grow the sport of cricket, not just in England, but around the world and we want to make a long-term commitment to that initiative."
Castore is approaching things "through a global lens" in terms of its wider sports strategy and hopes to eventually venture outside of Europe into the Middle East and Far East Asia.