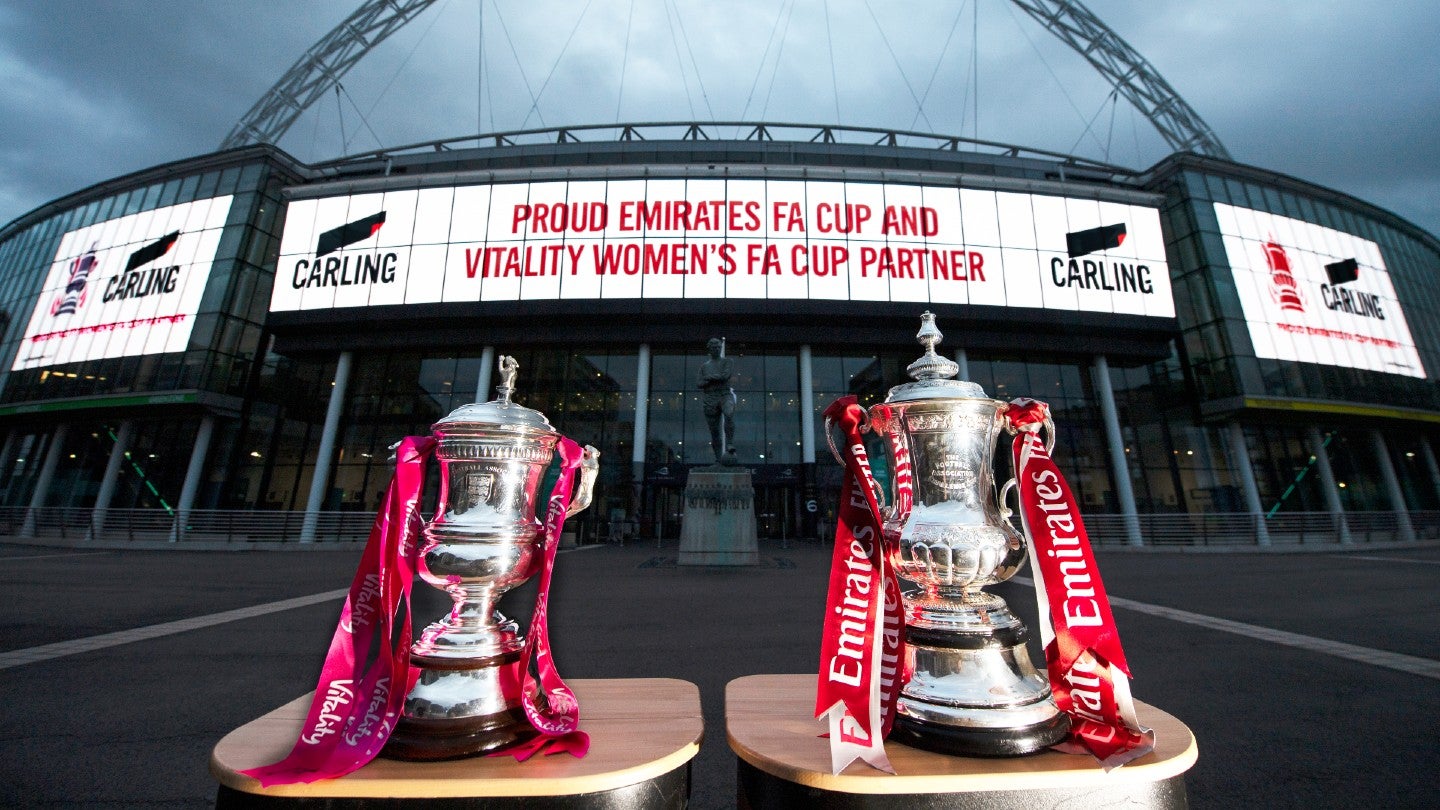 UK beer brand Carling has made a return to English domestic soccer after signing up as a sponsor of the men's and women's FA Cup knockout competitions.
The deal, struck with the Football Association (FA) governing body, will see Carling become the official beer partner of both competitions as the 2022-23 editions advance to the fourth-round stage this weekend (January 28 and 29).
Carling replaces Budweiser, the AB-InBev-owned beer brand, which previously held the category rights for the FA Cup. Budweiser last renewed its agreement with the FA in 2018 as part of a deal that included sponsorship rights to the England national team and Wembley Stadium.
The deal continues Carling's long presence in English soccer, which saw it become the first-ever title sponsor of the top-tier Premier League, a role it fulfilled for eight seasons from 1993 to 2001.
It then became the title sponsor of the league cup between 2003 and 2012, before returning as the Premier League's official beer partner in a three-year agreement struck ahead of the 2016-17 campaign.
Title sponsors for the men's and women's FA Cups are United Arab Emirates-based airline Emirates and health insurance provider Vitality, respectively. The FA renewed its deal with Emirates in November 2021, while Vitality signed its deal in September 2020.
Lee Willett, Carling brand director, said: "We firmly believe the beautiful game should be open to everyone, which is why this is a perfect partnership. The FA Cup spans every level of the game, from non-league to Premier League, and we're delighted to be supporting both the men's and women's competitions."