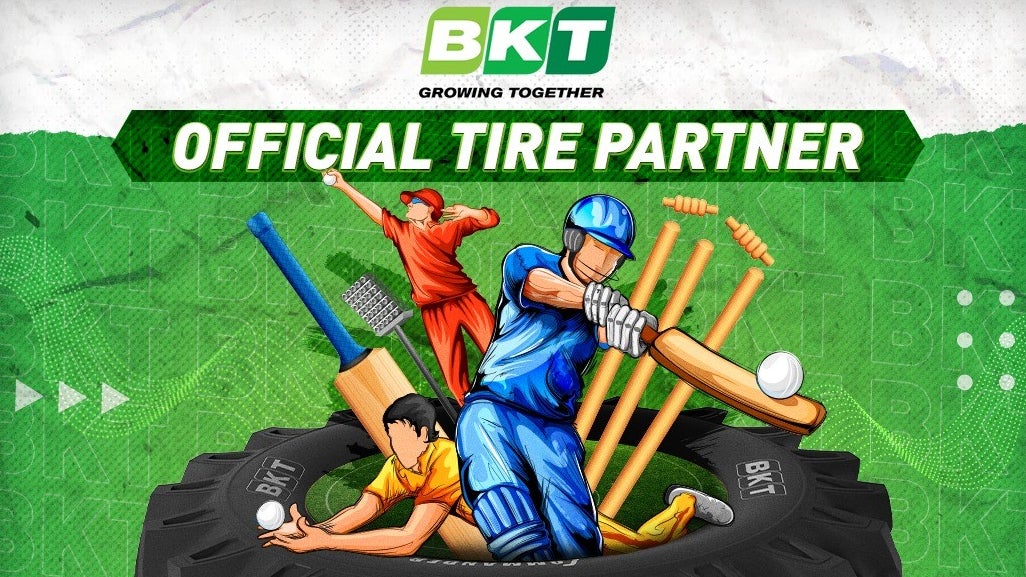 The Indian BKT Tires brand has today (March 15) announced partnerships with seven teams from Twenty20 domestic cricket's Indian Premier League (IPL) for the upcoming 2023 season.
For the 10-team 2023 IPL, which gets underway on March 31 and runs up until May 28, BKT will be the official tire partner of the Mumbai Indians, Punjab Kings, Rajasthan Royals, Sunrisers Hyderabad, Gujarat Titans, Kolkata Knight Riders, and Delhi Capitals.
For Mumbai Indians, Delhi Capitals, Kolkata Knight Riders, Punjab Kings, and Rajasthan Royals, this represents the fourth consecutive campaign of partnership with BKT, while for Sunrisers Hyderabad and Gujarat Titans the brand first came on board as a sponsor ahead of the 2022 IPL.
Rajiv Poddar, joint managing director of Balkrishna Industries, the parent company of BKT Tires, said: "Today, we are delighted to announce our official association with seven Twenty20 teams. This is an amazing endorsement for the brand and further strengthens our dedication to delivering our commitments. We are confident that this partnership will create a positive impact on our brand, generating more interest and value."
BKT has been assisted in striking this deal by the Indian sports consulting agency Rise Worldwide.
The brand said this deal provides it with "a wonderful platform to interact with consumers and improve engagement levels, in addition to increased brand recognition and sales."
Elsewhere in the world of short-format domestic cricket, BKT has also spent time as the off-highway tire partner for Australia's Big Bash League.
Outside of cricket, meanwhile, it has deals in place with properties such as soccer's LaLiga (Spain) and LFP (France), as well as an agreement with organizers of this year's men's Rugby World Cup in France.
In the IPL, meanwhile, Kolkata Knight Riders last week announced fantasy sports online site MyFab11 as the team's new principal commercial partner for 2023.
The deal was unveiled by Kolkata Knight Riders in a social media video and looks set to entail the brand's logo adorning the front of player jerseys during their new season.
During the 2022 season, in which Kolkata Knight Riders finished seventh of the 10 teams, the franchise had esports and gaming brand WinZO as its main sponsor through an agreement initially heralded as multi-year.
The overall title sponsor of this year's IPL is the Indian conglomerate Tata Group. Teams are currently rushing to secure as many commercial tie-ups as possible in advance of the tournament beginning.