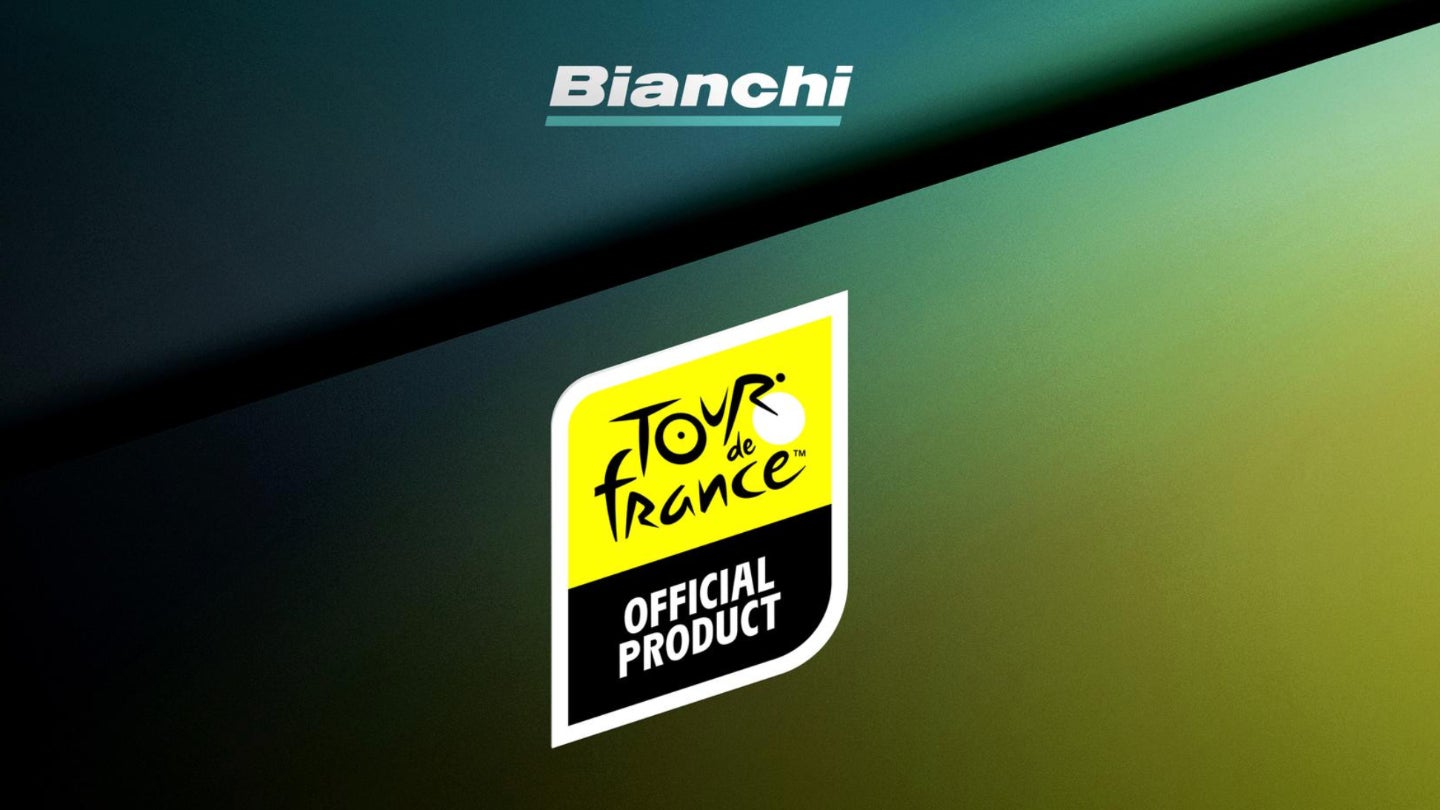 Bianchi, the Italian-based bicycle manufacturer, has entered into a major commercial deal with the organizers of road cycling's iconic Tour de France (TDF).
Through a tie-up with Amaury Sport Organisation (ASO), confirmed today (April 12), Bianchi is now the annual race's official bicycle supplier.
A new themed bike – the Tour de France limited-edition Oltre RC – will be made available for purchase in June, Bianchi has confirmed.
This is an inaugural commercial arrangement for Bianchi with ASO and comes with the 2024 TDF set to start in Florence, Italy.
Fabrizio Scalzotto, chief executive of Bianchi, said: "It's a privilege for Bianchi to work on this project with two brands that represent excellence in the world of cycling and sports in general. The Tour de France will allow us to further elevate our positioning and to affirm worldwide the innovation and inspiration of two timeless icons."
Julien Goupil, ASO's media and commercial director, added: "We are happy and proud to welcome Bianchi to the Tour de France. This historic brand has contributed to writing some of the most beautiful pages in the history of cycling and will be able to give Tour de France fans the benefit of all its experience through the creation of this limited series."
This year's TDF will take place between July 1 and 23, starting in Bilbao, Spain, and ending in Paris.
In late February, soft drinks brand Orangina struck a deal to become a TDF official supplier for the next three editions.
The brand joined the race as a fourth-tier official supplier alongside the likes of Waze, Yamaha, and Adecco.
The top-tier main partners are LCL, E.Leclerc, Skoda, Continental, and Krys.