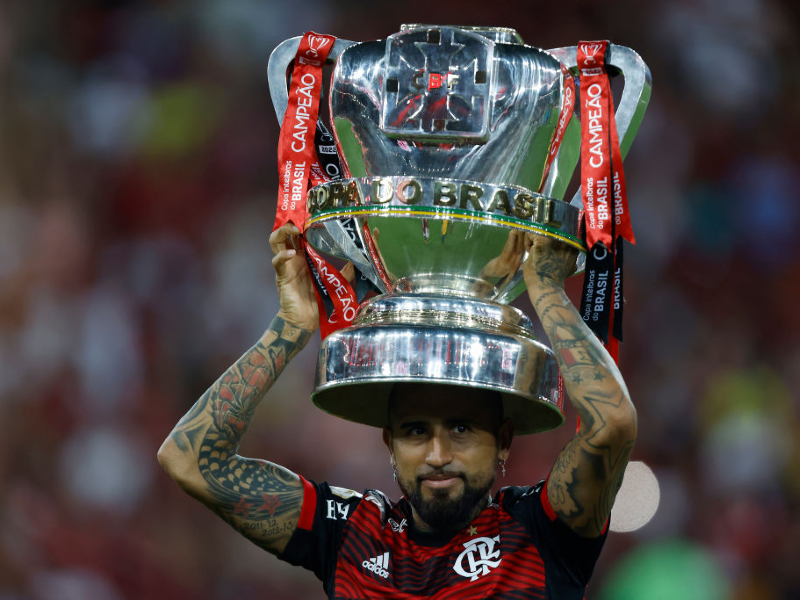 Sports betting firm Betano has struck a three-year deal to become the title sponsor of Brazilian soccer's Copa do Brasil knockout competition.
Through the tie-up, first reported by Maquina do Esporte, the competition will be known commercially as the Copa Betano do Brasil until 2025.
Betano has replaced Intelbras, the Brazilian communications equipment manufacturer, as the cup's title sponsor.
Intelbras had only been in that position since March 2021, when it took over from tire company Continental.
The deal has reportedly been struck by Betano with Brax, the agency which holds commercial rights to the Copa do Brasil.
The tournament, which dates back to 1989, involves teams from all 26 Brazilian states and gives lower-tier clubs the opportunity to meet top-tier Campeonato Brasileiro Serie A sides.
The 2022 Copa do Brasil concluded in October and was won by Rio de Janeiro giants Flamengo.
Late last month, Betano struck a last-minute deal with global soccer's governing body FIFA ahead of the FIFA World Cup national teams competition in Qatar.
The deal saw Betano, owned by Greek company Kaizen Gaming, become a regional supporter for FIFA in Europe – the governing body's third-tier sponsorship category behind FIFA partner and World Cup sponsor groups.
Betano is currently operating in 10 countries including Germany, Portugal, Czech Republic, Bulgaria, and Romania, in Europe.
Image: Wagner Meier/Getty Images