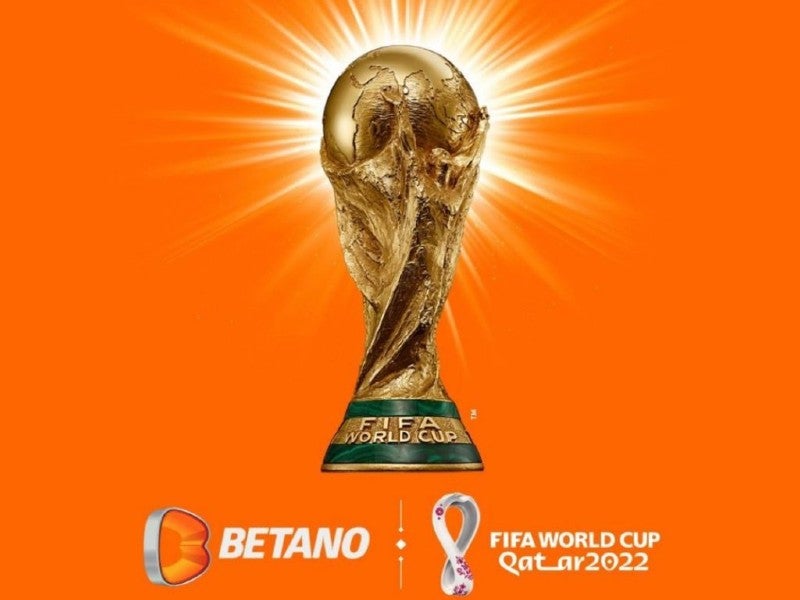 World soccer's governing body FIFA has landed its first gambling sponsor after striking a last-minute deal with sports betting firm Betano ahead of its flagship World Cup national teams tournament in Qatar.
The deal sees Betano, owned by Greek company Kaizen Gaming, become a regional supporter for FIFA in Europe – the governing body's third-tier sponsorship category behind FIFA partner and World Cup sponsor groups.
The regional supporter category, previously the named national support category, allows a maximum of 20 brands to activate around the tournament on a pan-regional basis in five regions – Europe, North and Central America, South America, the Middle East and Africa, and Asia.
Under the deal, Betano gains a pitch side LED presence, as well as branding on backdrops for interviews featuring European teams.
George Daskalakis, Kaizen Gaming co-founder, said: "We are proud to be the first sports betting operator to partner with FIFA on the world's biggest football event.
"This collaboration will bring us one step closer to millions of football fans across the globe; our goal is to offer them a responsible sports betting experience of the highest standards, that will increase their engagement with FIFA World Cup Qatar 2022."
Betano is currently operating in 10 countries including Germany, Portugal, Czech Republic, Bulgaria, and Romania in Europe, and said it will use its FIFA partnership to "engage and excite" fans around the world during the tournament.
The move by FIFA to strike its first sponsorship deal with a betting operator will open up opportunities for its next World Cup to be held across the US, Canada, and Mexico.
Several US states have legalized betting in recent years and the world governing body is likely to create a betting package that covers exclusive data rights, as well as sponsorship rights for the tournament.
Sports betting is already legalized in Mexico and Canada.
Luis Rodriguez, FIFA's head of partnership development, said: "FIFA and Betano have shared ethos of using technology to enhance the fan experience, and we're excited to see what they have planned to engage fans around the region.
"On the eve of the FIFA World Cup, this is an exciting announcement as we enter a new industry."
The Betano deal was one of four last-minute agreements struck by FIFA to sell out its sponsorship packages ahead of this year's tournament.
Fine Hygienic Holding was the final regional supporter to sign up and will provide disinfectants, cleaning products, and hand sanitizer across all tournament locations.
It joined video streaming platform YouTube and Visit Las Vegas, the marketing and promotional arm of the US city, as the final regional supporters.
Addressing the full house of sponsors, FIFA president Gianni Infantino said: "It is fantastic to forge such fruitful collaborations with our valued commercial partners and sponsors for this incredible spectacle – the first-ever FIFA World Cup in the Middle East.
"Their support not only contributes towards the successful delivery of this ground-breaking tournament, but it also ensures that essential funds are channeled to our 211 member associations and various worldwide programs which contribute to the ongoing development of the game worldwide, helping to make football truly global."
The 2022 FIFA World Cup in Qatar started on Sunday (November 20) and will end on December 18.