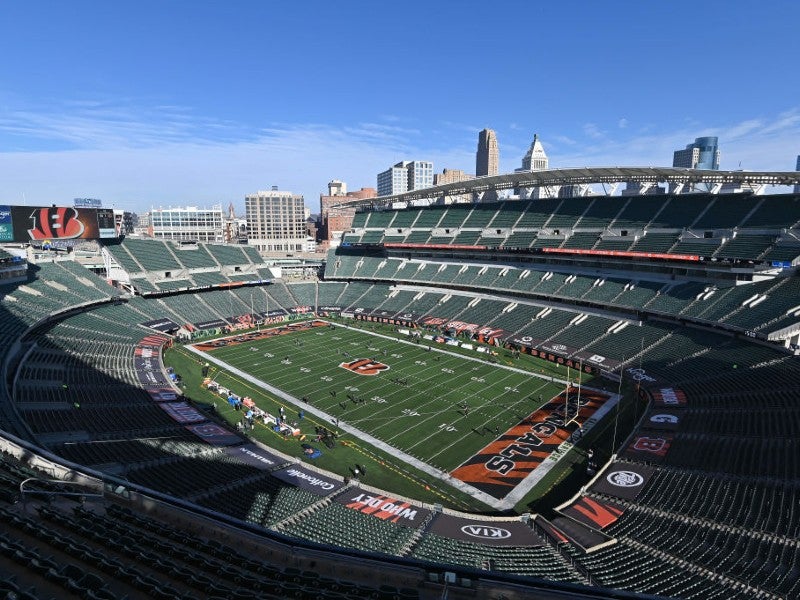 The Cincinnati Bengals, of American football's NFL, and cloud-based human resources platform Paycor have agreed a long-term stadium naming rights deal as part of an expanded partnership.
From the upcoming season, the team's home will be renamed the Paycor Stadium under a 16-year agreement.
The 65,500-seat venue was formerly known as Paul Brown Stadium in honor of the Bengals' founder.
According to the Cincinnati Enquirer, the Bengals will receive the first $60.5 million of the deal and then 70% of the remaining revenue, with the county receiving the other 30%, through the terms of the stadium lease.
However, the deal with Paycor goes well beyond the team's lease with Hamilton County, which expires in 2026.
The Cincinnati-based company upgrades its partnership with the franchise having served as their official and exclusive HR software provider since 2018.
The naming rights agreement was negotiated on behalf of Paycor by sports agency and management company Excel Sports Management's Brand Marketing division.
Paycor Stadium branding will begin to be integrated throughout the stadium in the coming months.
Mike Brown, Bengals president, said: "This is a move that I think my father would have agreed to. He was always for what is best for the football team.
"This partnership allows the Bengals to continue to compete at the highest level in the NFL and exemplifies our long-term commitment to the community."