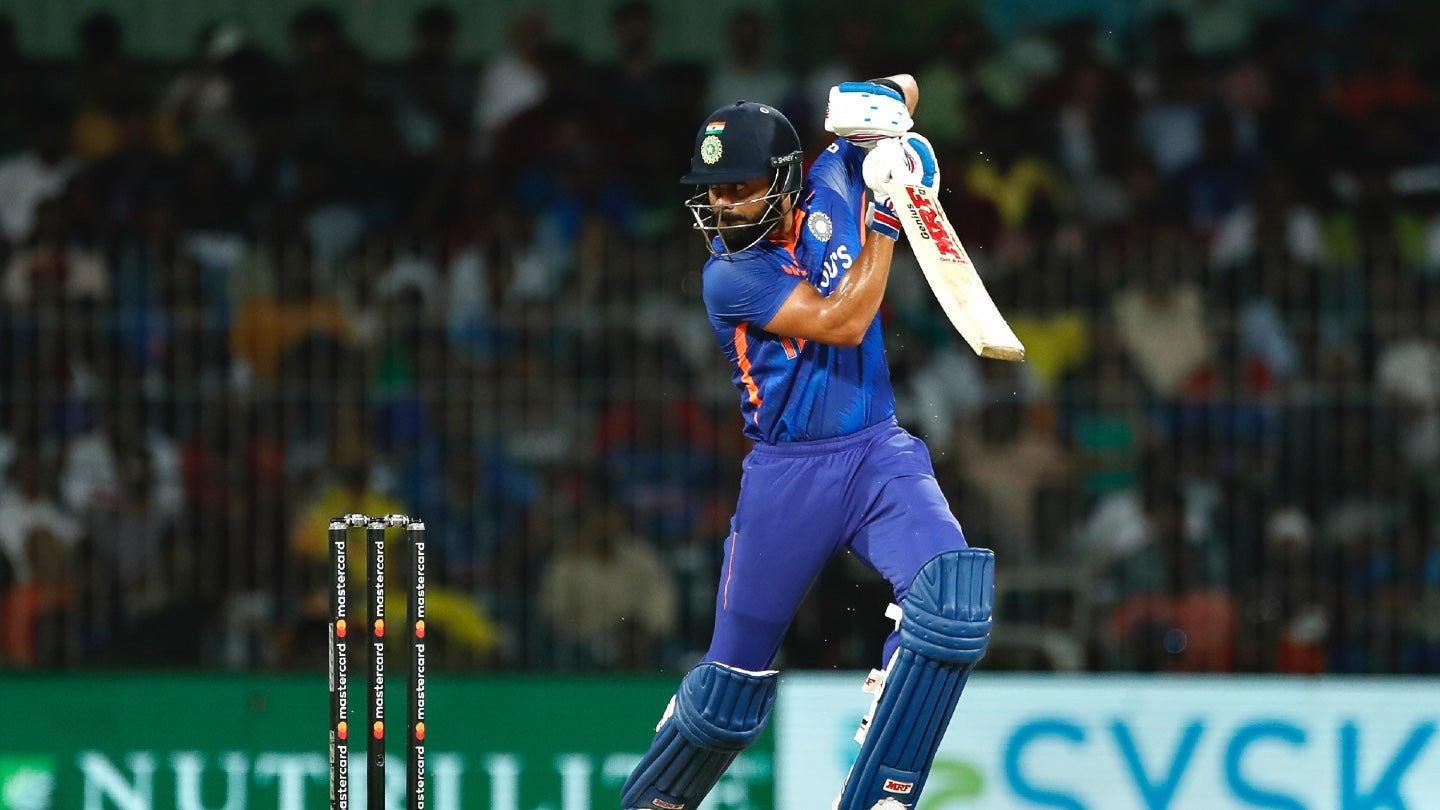 The Board of Control for Cricket in India (BCCI) governing body has struck a new kit supply deal with German sportswear heavyweight Adidas, covering the country's national teams.
The official announcement came today (May 22) via a Twitter post from Jay Shah, general secretary of the BCCI. Adidas will provide kit for the men's, women's, and under-19 national sides.
Shah said: "We are committed to growing the game of cricket and could not be more excited to partner with one of the world's leading sportswear brands. Welcome aboard, Adidas."
Adidas was first linked with a multi-year BCCI deal in February and replaces the Killer Jeans brand (run by Kewal Kiran Clothing), whose short-term contract, only struck in January, will expire on May 31.
That firm stepped into an opening left by MPL Sports Apparel and Accessories, an offshoot of the fantasy gaming platform Mobile Premier League, which terminated its own agreement with the BCCI a year early, in December last year instead of December 2023.
The February reports suggested the BCCI tie-up with Adidas would last five years until mid-2028.
TimesNow and several other Indian news sites are reporting that the agreement will be worth INR3.5 billion ($42.2 million) in total, INR700 million per year.
MPL's deal, which began in November 2020, was due to run until December 31, 2023, but the company opted to pull out of the agreement a year ahead of schedule. The subsequent deal with Killer Jeans has only ever been looked at by the BCCI as a stopgap.
Sportswear giant Nike was the BCCI's national teams' kit supply partner between 2006 and 2020.
The BCCI-Adidas tie-up has been announced days before the start of the World Test Championship Final one-off encounter in London between India and Australia, the two top sides in the International Cricket Council's 2021-23 World Test Championship table. The match is scheduled for June 7 to 11.
The BCCI is currently also on the lookout for a primary national team sponsor to replace educational technology firm Byju's.
That company's agreement with the governing body, covering front-of-shirt rights across the various national teams, is currently set to expire at the end of this year after the ICC Cricket World Cup takes place in India across October and November.
Image: Pankaj Nangia/Getty Images