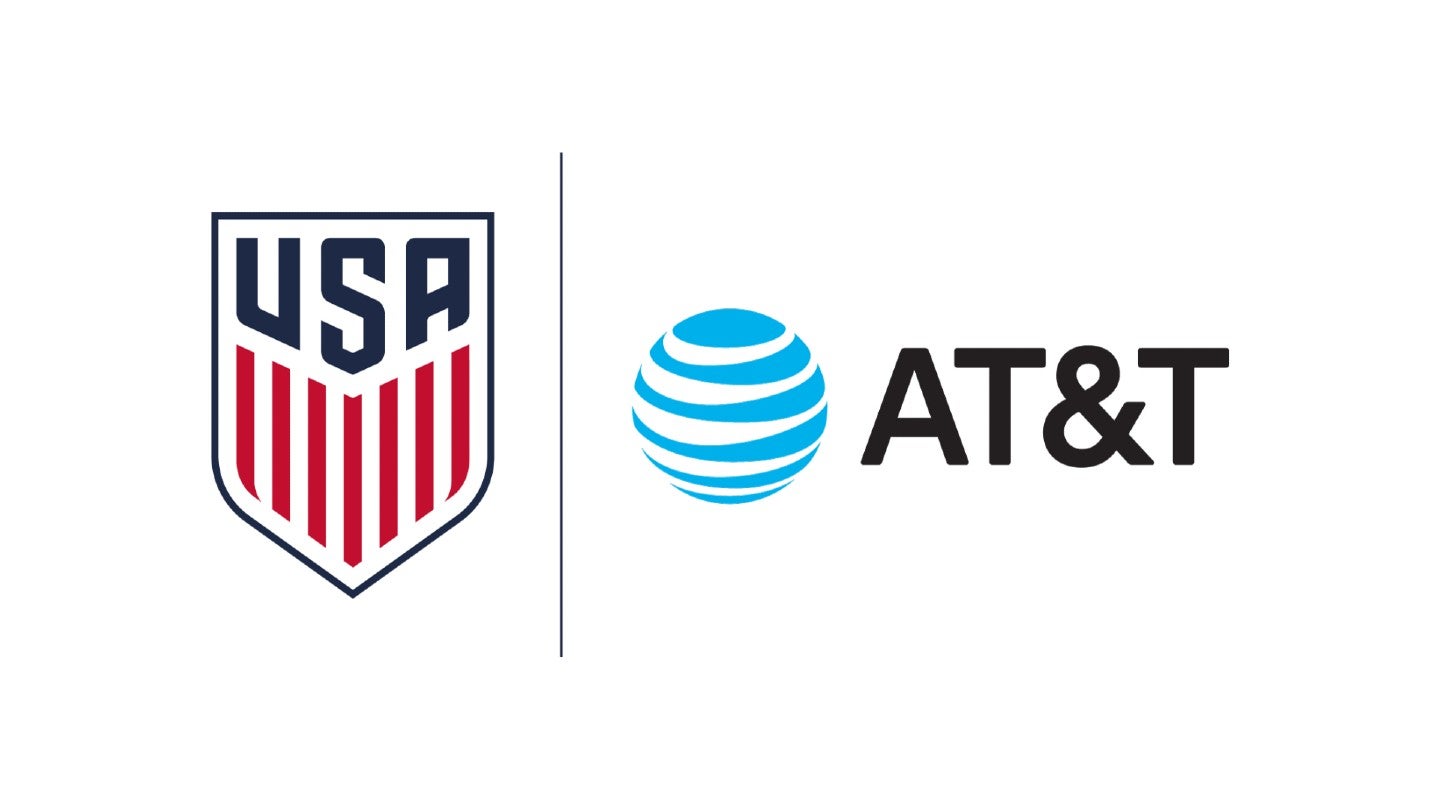 US telecoms company AT&T has extended its partnership with the US Soccer Federation (US Soccer), the country's soccer governing body.
The multi-year extension will "continue to grow soccer in the US and utilize AT&T technology to connect fans," US Soccer has said.
It will see the introduction of the AT&T 5G Net Cam, a camera providing a view from inside the goal.
AT&T will continue to support US Soccer's SheBelieves invitational women's tournament, as well as the annual SheBelieves Summit, and will set up a new initiative with the federation recognizing the intersection of arts and soccer culture to celebrate Hispanic Heritage Month.
The extension continues a relationship that began in 2013.
It sees AT&T remain an official sponsor of US Soccer, alongside Allstate, Chipotle, Deloitte, BioSteel, Gogo Squeez, Anheuser-Busch, Truly, and Visa.
The organization's top-tier partners are Volkswagen (presenting partner) and Nike (apparel partner).
US Soccer vice president of partnership marketing, Kelly Higgins, said: "As we continue progressing through some of the biggest moments in soccer, beginning with the Women's World Cup this summer and through the 2026 Men's World Cup in the United States, AT&T will be key in helping us connect fans of all backgrounds to soccer and ultimately change the way fans experience the transcendent power of this game on and off the pitch."
Mark Wright, vice president of media and sponsorships at AT&T, added: "When it comes to fandom, soccer fans are raising the bar. They are among the most passionate and engaged fanbases in all of sports, and we take inspiration from them in everything we do. Together with our incredible collaborators at the US Soccer Federation, we will continue to create more immersive moments and deeper access through AT&T connectivity."
In March, AT&T extended its partnership with the National Collegiate Athletic Association university sports organizer and regulator in the US until 2025.