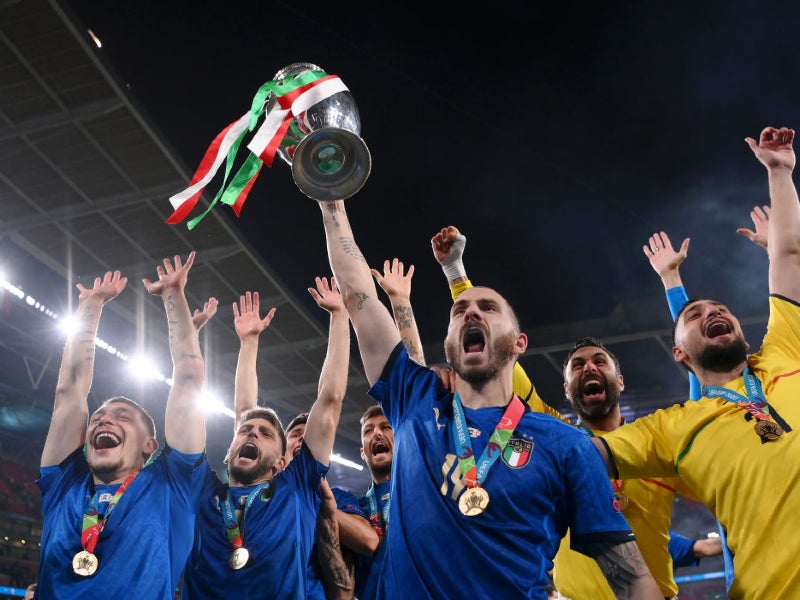 UEFA, European soccer's governing body, has today (December 8) announced an eight-year commercial tie-up across its men's national team competitions with Atos, the French information technology firm.
The deal will run until 2030 and see Actos become the official technology partner for all such events and tournaments.
These include the UEFA European Championships in 2024 and 2028, the qualifiers for those tournaments, the UEFA Nations League Finals, the UEFA Under-21 Championships, and the UEFA Futsal Euros.
The soccer body has said Atos will be involved in "managing and securing the underlying hybrid-cloud environment and the infrastructure required to host UEFA's services, applications, and data."
In addition, the Paris-based company will offer up its cybersecurity services, including access management and incident detection and response.
The deal has been concluded by Atos with UEFA and the CAA Eleven agency, which markets and sells rights to UEFA's national team events and competitions.
As well as the competition-specific services mentioned above, Atos will also work to "optimize UEFA's IT operations and improve the internal user experience," UEFA has said.
Guy-Laurent Epstein, marketing director at UEFA, said: "The world is becoming more digitalized, and with Atos onboard as our technology partner, we are ensuring we will have all the necessary technical expertise to help deliver our competitions to the millions of fans around the globe."
Nourdine Bihmane, co-chief executive in charge of technology foundations at Atos, added: "Our teams will leverage their expertise in cloud, cybersecurity, integration, digital sovereignty, and digital workplace services to manage and modernize UEFA's digital backbone to deliver outstanding events for the benefit of all football fans."
Atos joins German sportswear brand Adidas and digital payment provider Alipay Plus as an official UEFA national team soccer sponsor.
Those three brands, as well as Vivo and Engelbert Strauss, are also specific tournament partners for Euro 2024, which will take place in Germany.
Earlier this week, UEFA began a tender process to find companies that will deliver various technological and broadcasting services to be used at several of its top-tier competitions from 2024 onwards.
Atos, meanwhile, is also a long-term, top-tier, sponsor of the International Olympic Committee, with that deal (struck in July last year) running through to the Paris 2024 Olympics.