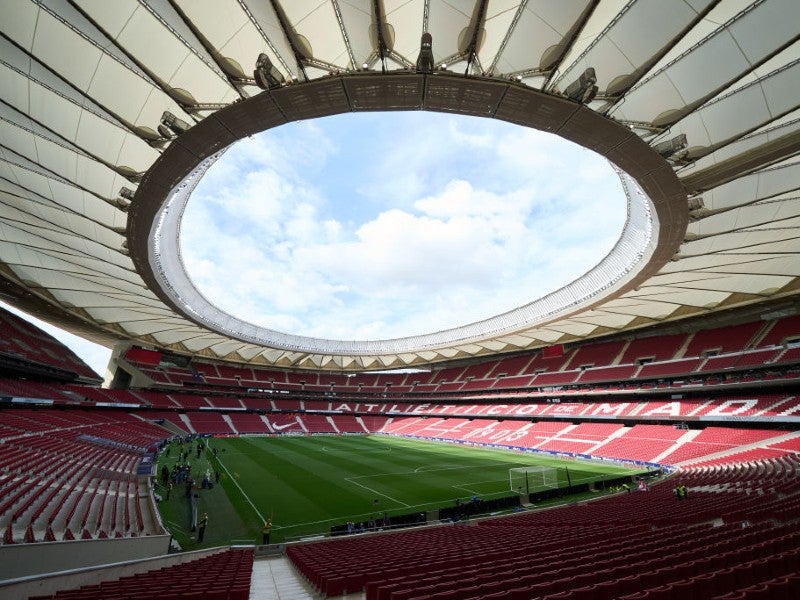 Atletico Madrid, of Spanish soccer's top-tier LaLiga, have finalized a new long-term stadium naming rights deal with real estate developer Civitas.
Under a 10-year agreement, announced yesterday (July 19), the club's home will be renamed as the Civitas Metropolitano from the upcoming 2022-23 season.
The Extremadura-based company replaces Chinese real estate giant Wanda, whose previous naming rights agreement expired at the end of last season.
The club's 69,000-seat home had been known as the Wanda Metropolitano since it opened in 2017.
Wanda's five-year deal was worth €10 million ($10.2 million) per year.
It is believed that Atletico had also held talks with Allianz, the German insurance firm, over a potential deal to replace Wanda.
Civitas has also become the LaLiga side's sustainability partner and has also been given the contract to build Atletico's new sports complex in the surrounding area outside the stadium.
The new site will include a smaller stadium for the B team and state-of-the-art facilities. The ground should accommodate 6,000 fans.
Alejandro Ayala, president of Cívitas, said: "We are going to work together with the club to add the values of sustainability, energy management, and environmental health that we champion to the great project of the Cívitas Metropolitano environment."
Atletico's LaLiga rivals Barcelona recently agreed a lucrative naming rights deal with audio streaming giant Spotify to rename their iconic Camp Nu stadium for the first time.
Conrad Wiacek, head of analysis at GlobalData Sport, commented: "The end of Wanda's naming rights deal with Atletico is another piece of evidence of China's withdrawal from soccer. Where once China was seen to be a growing force in world soccer, the restrictions put in place by the Chinese government on businesses investing in opportunities outside of their core products and services have seen investment in Chinese domestic soccer scaled back dramatically. In addition, international investments in soccer have been scaled back.
"Inter Milan are one such example of this, selling key players each season under the Suning Group ownership, while Wanda no longer being title sponsor of the Metropolitano will be another blow to China's status in soccer and its ambitions to win and host a World Cup within a generation.
"Though Atletico will be delighted to get around €10 million ($10.25 million) per season for the new deal, the withdrawal of China from world soccer is sure to see further casualties, both from a sponsorship and ownership point of view."
Elsewhere, Atletico have concluded several other key commercial deals ahead of the new season and recently announced WhaleFin, a Hong Kong-based cryptocurrency firm, as their new shirt sponsor in a lucrative five-year agreement worth nearly €200 million.
Last month (June), meanwhile, the club renewed its sleeve sponsorship deal with Korean car maker Hyundai for another season.