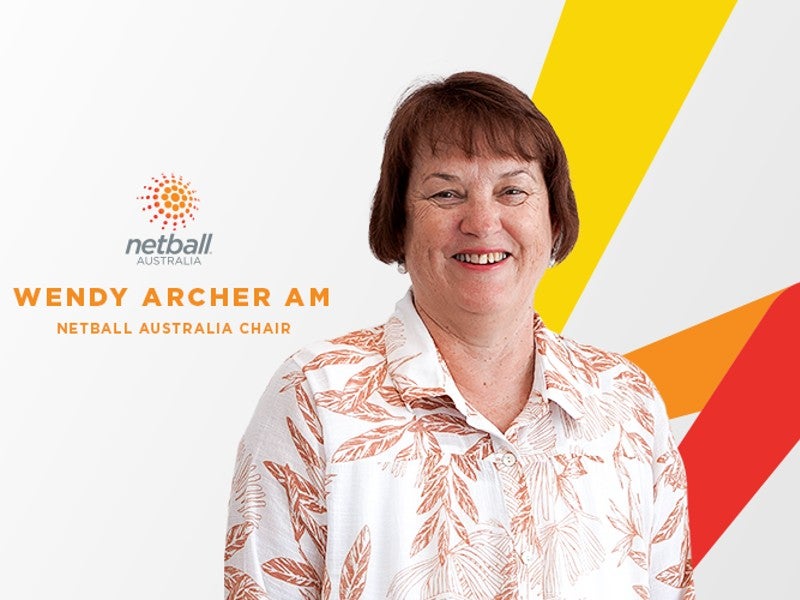 Netball Australia, the national governing body for the sport, has appointed Wendy Archer as its new chair.
Archer has moved up from her role as director to replace Marina Go who has stepped down from the position after "a planned transition."
Netball Australia has credited Go with playing a "pivotal" role in "driving the commercial turnaround of the sport and its strategic development" since taking on the role of inaugural chair of the body on an interim basis in May 2021.
She will continue her involvement in the sport as a director on the board.
Archer has been a director of Netball Australia since 2018.
Speaking about her appointment, she said: "Netball is a sport I have loved since my days as a junior player and I understand both the opportunities and the challenges the game faces.
"It is a great responsibility to be appointed chair of Netball Australia and I am grateful for the confidence and support of my fellow directors. I look forward to driving the continued growth, innovation, and performance of netball."
Archer is currently the executive director of InteRisk, ComplyNet, and Australian Rescue Management.
Meanwhile, players for Australia's national netball team, also known as the Diamonds, have reportedly taken a stand against new sponsor Hancock Prospecting, the mining company, after wearing uniforms without its logo.
The team's uniforms did not feature the Hancock Prospecting branding in their Constellation Cup game against New Zealand yesterday (October 16) as the players are understood to be concerned about promoting the firm.
The Diamonds are reportedly siding with squad member Donnell Wallam, who is set to become just the third Indigenous player to represent Australia. Wallam is believed to have raised concerns with the company's record on Indigenous issues.
Prior to Sunday's second game in the Constellation Cup series, Netball Australia said that the new squad uniform had been delayed "pending the resolution of outstanding matters relating to the player interim agreement and certain sensitivities."
The governing body and its players' association held urgent talks ahead of the game.
Former Diamonds captain Sharni Norder also opposes the sponsorship due to Hancock's climate record and spoke to the team in the build-up to this series.
Netball Australia said the issue will be resolved at the end of the series and has instructed its players to not speak on the matter until a media call, which has been scheduled for tomorrow (October 18).
Hancock Prospecting signed a four-year deal with Netball Australia late last month (September) worth around AUD17 million ($10.7 million).
The mining company also signed a deal with the Australian Olympic Committee (AOC) in January to sponsor its teams competing at the Summer and Winter games until 2026.
This agreement was also scrutinized as the Queensland Conservation Council (QCC) reportedly called for John Coates to resign as president of the AOC following the announcement of the partnership.
Hancock Prospecting also sponsors Volleyball Australia, Rowing Australia, Synchronised Swimming Australia, and Swimming Western Australia.