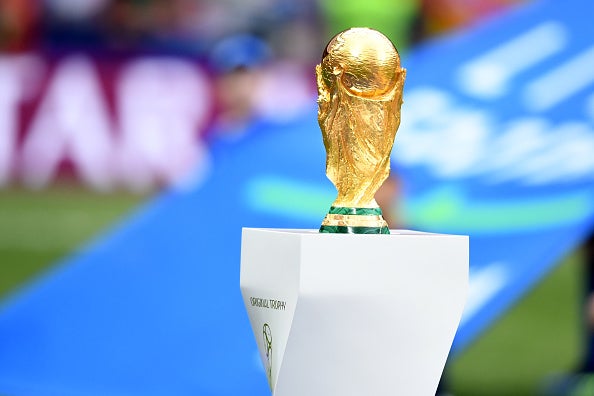 FIFA, global soccer's governing body, has announced the second sponsorship deal this week for its top-tier men's World Cup national teams tournament later this year, bringing on board Byju's, the Indian educational technology firm, as an official World Cup partner.
Through the tie-up, announced earlier today (March 24), Byju's has secured rights to all official 2022 World Cup marks, emblems and digital assets, and it will "run unique promotions to connect with passionate soccer fans around the world", FIFA has said.
It will also use the sponsorship agreement to "create engaging and create content with educational messages as part of a multi-faceted activation plan" at the World Cup, which will take place between November 18 and December 21 in Qatar.
This deal follows on from FIFA announcing an agreement with Crypto.com, the international cryptocurrency firm, yesterday (March 23), with that arrangement also covering the Qatar World Cup.
Kay Madati, FIFA's chief commercial officer, said: "We're delighted to be partnered with a company like Byju's, which is also engaging communities and empowering young people wherever they may be in the world.
"We look forward to supporting the promotion of Byju's educational learning opportunities."
Byju Raveendran, Byju's founder and chief executive, added: "We are excited to be sponsoring the FIFA World Cup, the biggest single-sport event in the world. It is a matter of pride for us to represent India on such a prestigious global stage and champion the integration of education and sport."
Before Crypto.com, the last partner to come on board as a 2022 World Cup sponsor was Claro, a Latin American telecommunications provider, which became a regional supporter of the tournament through a deal struck last month.
In November, meanwhile, Ooredoo, a Qatar-based telecoms firm, entered into a deal to become the official Middle East and Africa telecommunications operator for the event, having first begun its relationship with FIFA two years ago by serving as a national supporter of the 2019 and 2020 editions of the FIFA Club World Cup.
Other regional partners to have signed up include Qatar National Bank in February 2021, and GWC, a company that provides logistics and supply chain solutions in the Middle East and North Africa, in September 2020.
In late October, the 2022 World Cup organizing body also brought in Accor, the French hotel operator, to manage accommodation for visiting fans.
Byju's, meanwhile, became a global partner of the International Cricket Council (ICC) in early February, in a deal running through 2023.
Through that partnership, Byju's has extensive in-venue, broadcast, and digital rights at ICC events.