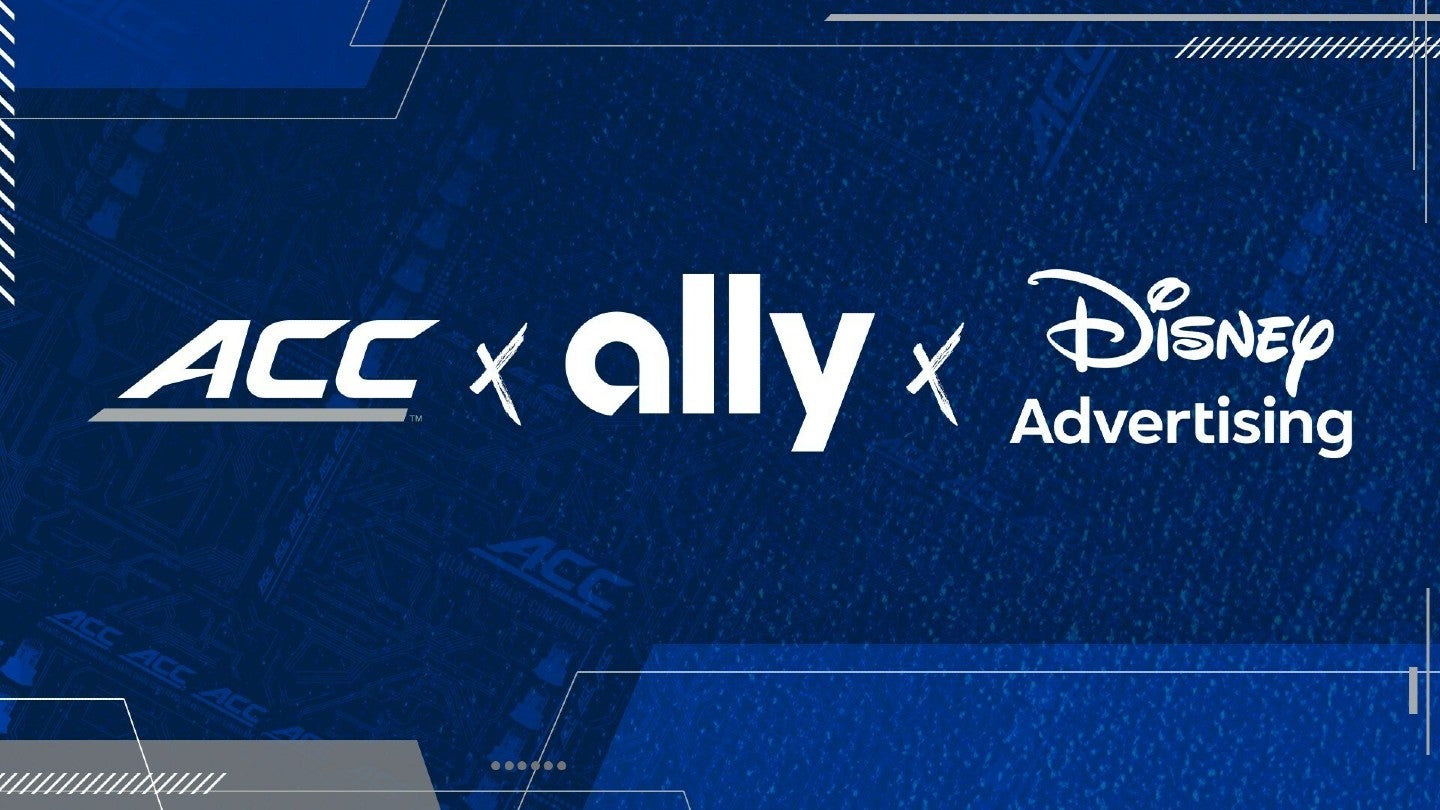 US-based Ally Financial has stepped up its support for women's sports through a multi-year agreement with media giant Disney.
Through the tie-up, the financial services company will make a multi-million dollar investment "intentionally designed to advance equality in women's sports coverage."
The partnership will see Ally become an official sponsor of the Atlantic Coast Conference (ACC), featuring the first-ever title sponsorships of the ACC Women's Basketball Tournament and Women's Soccer Championship, as well as the exclusive presenting sponsorship of the 2023 ACC Women's Lacrosse Championship.
In an effort to "increase representation and drive greater coverage of women's sports," the collaboration features a media investment of more than 90% in women's sports, focused on expanding game highlights, branded content, and features across the ESPN networks, including regular SportsCenter segments that highlight women's sports.
Andrea Brimmer, chief marketing and public relations officer at Ally, said: "For too long, women's sports programming has been treated as an afterthought in the media buying process, perpetually giving women athletes the short end in terms of media exposure and income opportunity while limiting investment opportunities for brands. This cycle needs to change.
"We are taking a major step forward together with Disney and the ACC to change the way women's media is packaged, and through this barrier-breaking partnership – that channels funds directly to women's sports and begins to level the playing field for female athletes – we hope to create the kind of systemic change needed to significantly increase visibility, opportunity, and fandom in women's sports."
Late last year, Ally said it challenged Disney to create a first-of-its-kind sponsorship package to spotlight women's sports and advance the brand's pledge to reach 50-50 media spend across men's and women's sports.
Disney worked with Ally to create "a new and innovative type of package with gender equity at its core."
Brimmer added: "The roadblocks we kept running into are that women's sports are generally sold as part of a men's package or as an add-on, and with an already scarce landscape locked up through category exclusivity, it made it nearly impossible to reach our internal investment goals.
"We pushed all parties involved to get creative. Disney and ESPN were willing to dig deep with us to think in fresh ways to buy women's media directly and create opportunities where there weren't any."
The package also features a collaboration with Disney's CreativeWorks team to launch commercials to promote gender equity. The spots will run in two exclusive episodes of ESPN's SportsCenter later this summer.
As the official retail bank of the ACC, Ally will hold media branding and activation rights across all ACC Championships. In early March, Ally will have a presence at the Women's and Men's ACC Basketball Championships at the Greensboro Coliseum with interactive fan activations and co-branded giveaways.
Ally and Disney said they intentionally structured the ACC Network media portion of the agreement "to create opportunities for additional financial brands to join, thereby increasing investment in women's sports."
Rita Ferro, president of Disney Advertising, said: "Disney is committed to ensuring our rich storytelling is accessible, where all viewers can see themselves represented.
"For nearly three decades, we have been intentional in prioritizing and spotlighting the accomplishments and stories surrounding women's sports. We are proud that brands like Ally are joining us as we level the playing field and help build a future where sports investments are truly equitable."
Ally has also sponsored the National Women's Soccer League (NWSL) since 2021 and recently extended that deal until 2027. The company additionally teamed up with the NWSL Players Association as the union's first official partner in February 2022.
Major sports network ESPN has televised ACC events since 1979 and has exclusive rights to every conference-controlled game across all sports and championships.