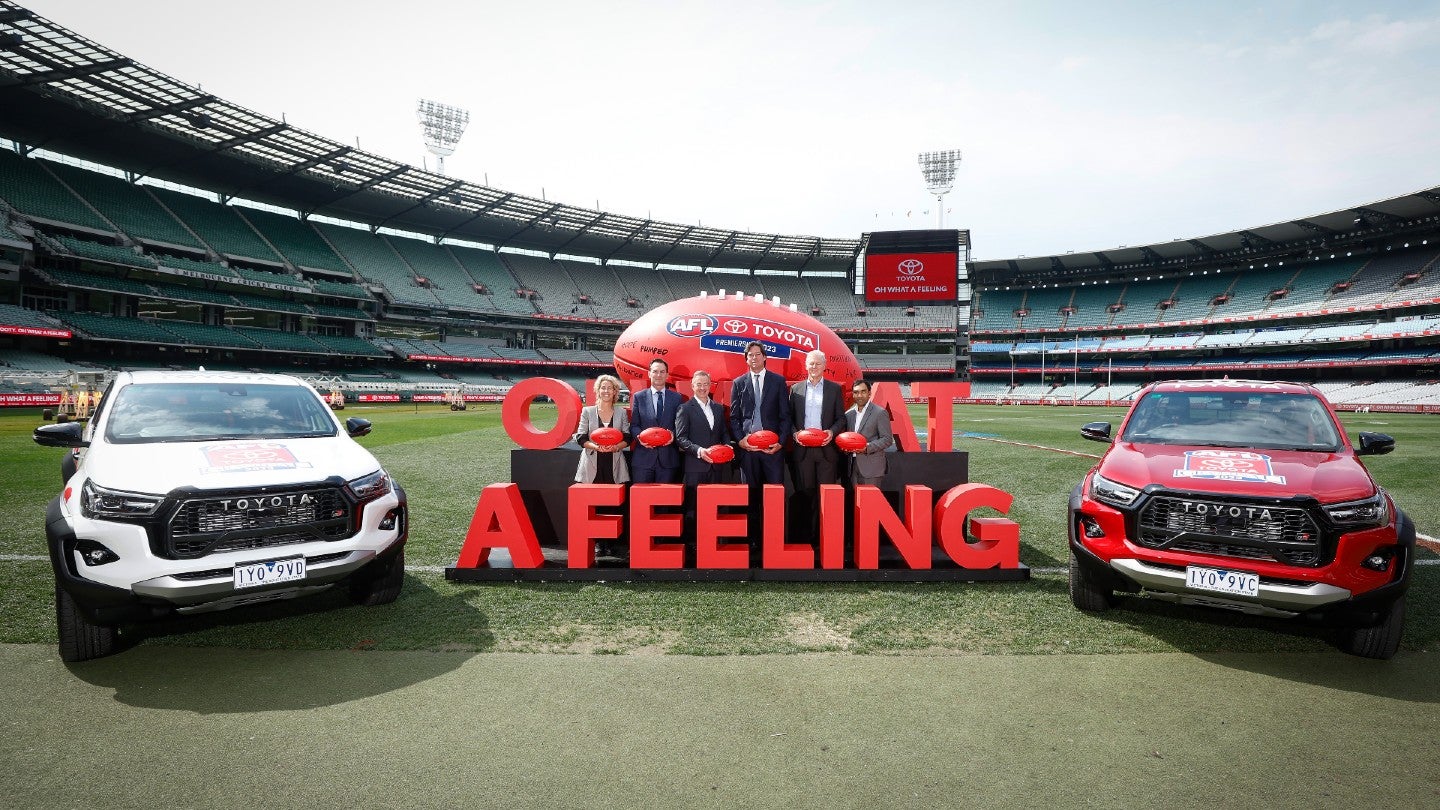 The Australian arm of Japanese car giant Toyota has renewed its deal with the Australian Football League (AFL) which will see it remain the league's primary sponsor until the end of the 2027 season, at the earliest.
The four-year extension will mean that the two have been partnered for 24 years by 2027 and will see Toyota continue to support the AFL, with a focus on grassroots-level clubs.
Since 2008, Toyota in partnership with the AFL has run the "Toyota Good for Footy program", which has initiatives such as the Good for Footy Raffle, which has raised over AU$11 million (US$7 million) for community Australian Rules Football clubs.
AFL chief executive Gillon McLachlan said of the ongoing partnership: "The people and brands we choose to partner with reflect our values and beliefs. From community footy to elite athletes, Toyota has touchpoints with all aspects of our game, and we are proud to be supported by such an iconic brand."
He continued: "Toyota has become synonymous with our game at all levels, and to be able to continue one of the longest partnerships in our history is momentous for the league and footy fans alike."
By the time the partnership hits its final year in 2027, the AFL will have expanded, adding its 19th team. The AFL confirmed in May that all 18 clubs had accepted the state of Tasmania's application to house an AFL side.
Under the AFL's plan, the new team will enter the league in 2027, first playing games at Hobart's Bellerive Oval and Launceston's York Part before the new stadium is finished in 2028-29.
For Toyota, this is the latest renewal of its commitment to supporting sports in Australia. In March of 2022, the carmaker extended its long-running partnership with the Cricket Australia governing body for a further four years. That partnership itself had already been running for more than a decade.
While the men's national cricket team and its T20 league, the Big Bash League, will continue to be supported by Toyota, the partnership has also been expanded to include support for the women's national team and the Women's Big Bash League. Cricket Australia's inclusion and diversity programs will also receive support through it.