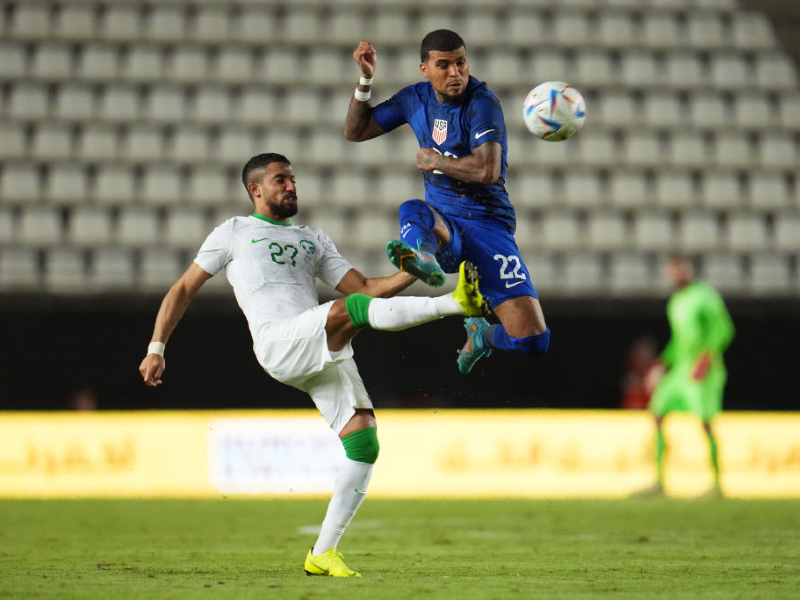 The Saudi Football Federation (SAFF) governing body will not renew its commercial partnership with US sportswear giant Nike when their current deal comes to an end at the end of December.
Instead, rival firm Adidas will take over, having announced a deal with the soccer federation until 2026, and from March next year will become the SFF's sole provider of training and match wear.
The news has been announced days before the start of the men's FIFA World Cup in Qatar, at which Saudi Arabia will be present. For that tournament, beginning on November 20, Nike will remain the national team's kit supplier.
The Saudi body has said it "would like to thank Nike for their commitment and support throughout this partnership and SAFF looks forward to a successful 2022 [World Cup] campaign playing with the latest Nike kits and performance technology."
Bilal Fares, Adidas' general manager for the Middle East and North Africa (MENA), has commented: "Adidas is proud to partner with the Saudi Arabian Football Federation. We believe that through sport, we have the power to change lives and we're delighted to support the federation's strategy to enhance access to women's soccer across the Kingdom.
"Saudi's growth and ambitions within the sporting sector make it an incredibly exciting market for Adidas, with the partnership building on the brand's wider ambitions to increase sports participation across the kingdom in line with [the Saudi government's] Vision 2030."
The original Nike tie-up with the SAFF was struck at the beginning of 2011.
The US heavyweight has kit supply deals in place with 13 of the 32 teams participating in the Qatar World Cup – almost double the amount acquired by close rival Adidas.
GlobalData's Business of the FIFA 2022 World Cup report shows that Nike has supply deals in place with 13 of the 32 teams participating at Qatar 2022, representing visibility of 40.63%.
Its portfolio for this year's World Cup consists of some of the biggest nations involved, including Brazil, France, and England. Others include the Netherlands, Portugal, Australia, Canada, Croatia, South Korea, Poland, the United States, and host nation Qatar.
Adidas has kit supply deals with seven nations – Germany, Belgium, Spain, Argentina, Japan, Mexico, and Wales – with a higher average spend then Nike.
Image: Aitor Alcalde/Getty Images