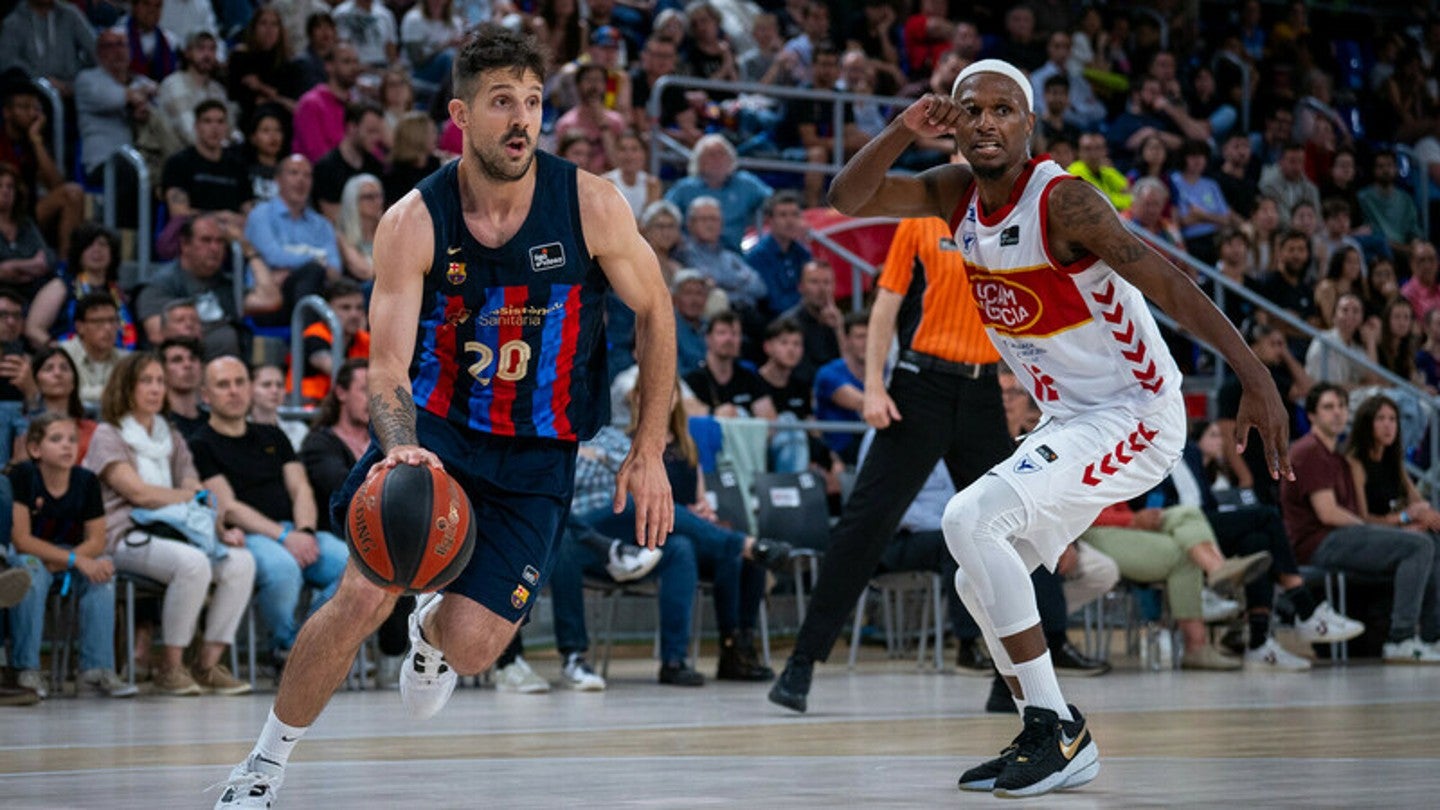 Renfe, the Spanish state-owned railway service, has agreed a new one-year sponsorship deal with ACB, the organizer of Spain's top basketball competitions, ahead of the 2022-23 Liga Endesa playoffs.
Under the deal, Renfe becomes the official train of this season's top-flight Liga Endesa playoffs, which begin on Saturday (May 27), as well as next season's Supercopa champions tournament and Copa del Rey knockout clubs competition, which will be held in the city of Malaga from February 15 to 18, 2024.
The deal will see the pair collaborate to promote the state railway service as an environmentally friendly way for fans to travel to and from games, while Renfe will also gain a presence at all games covered by the agreement.
After signing the agreement in Madrid yesterday (May 24), Renfe president Raúl Blanco said: "Being with the ACB in the most important areas is an honor and consolidates Renfre's union with the values of sport and basketball."
Renfe's The Spanish Sports Train program seeks to become the official train of top-tier national leagues and teams to promote the use of the railway as a sustainable means of transport among athletes. It currently has around 50 agreements in place, according to Spanish media.
ACB president Antonio Martín added the agreement "endorses that the Renfe Sports Train is with the ACB in an even more forceful way, and now everyone is going very fast and without stopping."
Renfe joins other ACB sponsors, including utilities company Endesa, telecommunications provider Movistar, Japanese car manufacturer Toyota, insurance firm Divina Seguros, sports equipment manufacturer Spalding, and travel company Halcon Viajes.