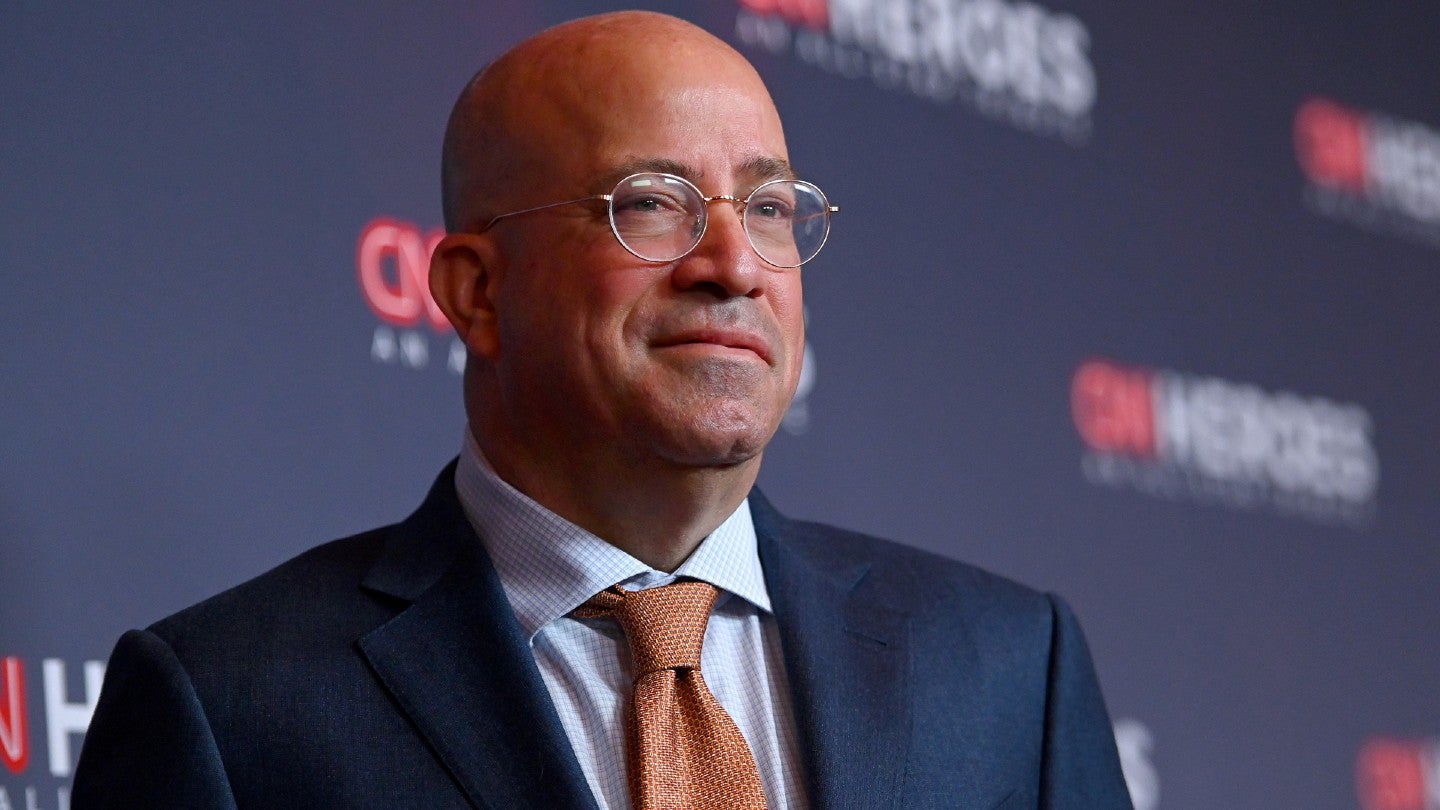 Jeff Zucker, the former chairman of US media giant WarnerMedia and global president of cable news station CNN, has teamed up with US-based private-equity firm RedBird Capital Partners to lead a $1-billion sports investment fund.
RedBird, Zucker, and Abu Dhabi-based firm International Media Investments have partnered to create RedBird IMI, a joint venture investment vehicle "focused on acquiring and investing in large-scale media, entertainment, and sports content properties on a global basis."
Zucker will serve as chief executive of the new entity and has also joined RedBird as an operating partner.
He said: "I've spent 35 years running media businesses at the intersection of news, sports, and entertainment, creating new brands and resurrecting old ones.
"That experience has given me unparalleled perspective for this unique time in media, and the combination of the RedBird and IMI capital and strategic discipline, combined with my operational experience, will give this joint venture a unique advantage in the current media landscape."
The move marks Zucker's return to the business world after resigning from WarnerMedia in February after he failed to disclose a consensual relationship with a colleague.
Shortly after his resignation, WarnerMedia merged with Discovery to create Warner Bros. Discovery.
Zucker previously led the media giant's Turner Sports division in addition to CNN, overseeing the company's coverage of basketball's NBA, the NCAA men's March Madness college basketball tournament, and several postseason games of Major League Baseball.
He also led Turner's acquisition of ice hockey's NHL rights in 2021 in a $1.6-billion deal that runs through the 2027-28 season, as well as its television rights to popular golf event The Match.
Before leading CNN, Zucker worked at NBC Universal where he oversaw several successful Olympic telecasts and other major sporting events.
RedBird, meanwhile, is led by former Goldman Sachs executive Gerry Cardinale and has been rapidly expanding its sports portfolio over the last few years, recently acquiring Italian soccer champions AC Milan for $1.28 billion in June and French club Toulouse in 2020.
It has also made investments into MLB's New York Yankees, media company Skydance Media, the revived American football league XFL co-owned by actor Dwayne Johnson and partnered with Epic Games and Nike for a stake in NBA star LeBron James' production company SpringHill.
The firm additionally holds a 10% share in John W Henry's Fenway Sports Group, the parent company of Major League Baseball's Boston Red Sox, English soccer's Liverpool FC, and the National Hockey League's Pittsburgh Penguins, making it the company's third-largest shareholder.
On the new sports joint venture, Cardinale said: "We are very pleased to partner with IMI to create a long-term, fully capitalized investment vehicle that can own and operate content-focused businesses across the media spectrum in the US and globally.
"The skill and experience of the combined team will allow us to identify assets that will benefit from the deployment of success-based capital to further scale or diversify, while also enabling the development of new companies competitively advantaged as market and consumer trends continue to evolve.
"With Jeff as our CEO, this platform will integrate substantial operating expertise with sophisticated financial and investing acumen to deploy transformational capital on a scaled basis."
Image: Mike Coppola/Getty Images for WarnerMedia