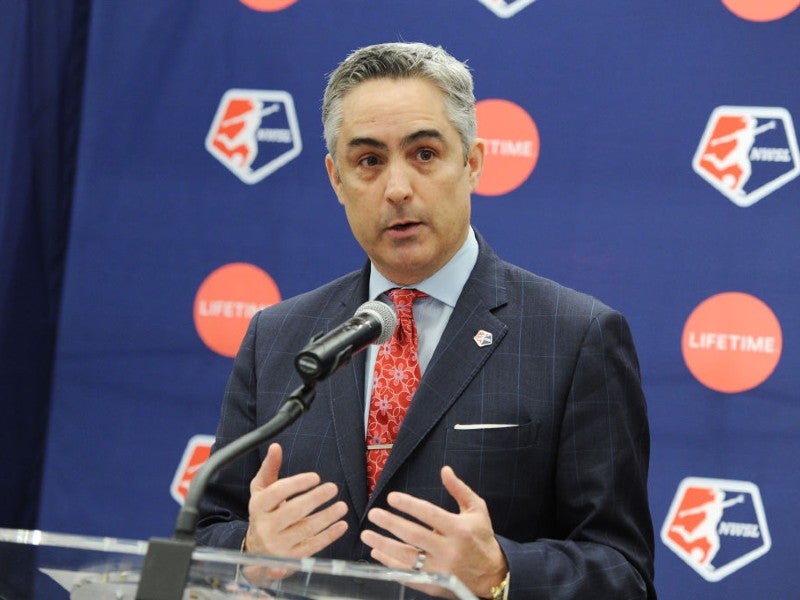 Jeff Plush, the chief executive of the USA Curling governing body, has resigned in the wake of revelations he failed to act on allegations of abuse when he was commissioner of the US soccer's top-tier National Women's Soccer League.
In a statement, USA Curling said it had accepted the resignation of Plush and appointed Dean Gemmell as its interim chief executive. Gemmell most recently worked as the federation's director of development.
The governing body said it would launch a full review of its bylaws and governance policies, including how it manages abuse claims, which will be led by Alexandra Agre, chair of the Athletes Advisory Committee, adding: "Change will come swiftly, with contributions from all kinds of people who play our great sport."
Plush's resignation comes amid a report published earlier this month that found abuse and misconduct have been "systemic, spanning multiple teams, coaches, and victims" in the NWSL when Plush was the league's commissioner between 2015 and 2017.
The report concluded the league, its teams, and governing body US Soccer failed to "respond appropriately when confronted with player reports and evidence of abuse," with accused coaches often going unpunished or allowed to move onto other teams without anyone at league or federation-level raising an alarm.
Specifically, the NWSL took no action after Portland Thorns player Mana Shim informed Plush directly in 2015 about coach Paul Riley's persistent and unwanted advance, as well as his retaliation when she asked him to stop.
The Thorns fired Riley but he went unpunished by the league and went on to coach two other teams in the league.
The report also detailed how in 2015 Plush was given results of player surveys that described Chicago Red Stars coach Rory Dames as "abusive," which he forwarded to US Soccer. However, neither the league nor the governing body took any action, while Red Stars owner Arnim Whisler said he didn't recall being told about concerns.
Plush, who has been USA Curling's chief executive since 2020, said he had acted appropriately when he led the NWSL. The organization's board released a statement backing Plush on October 13, adding it remained "confident in Jeff's ability to continue as an effective leader of the organization."
However, since then, the board has come under mounting criticism from the curling community, with many clubs demanding Plush's resignation. A letter by the USA Curling Diversity, Equity, and Inclusion Task Force calling for his removal received more than 1,250 signatures as of Friday night (October 28).
Former sponsor Goldline Curling last week (October 26) also said it would not consider renewing its relationship with the organization until it saw "our values reflected in that organization."
Addressing the resignation, USA Curling said: "In recent months, our relationship with this community has been damaged. We have not communicated effectively, and some believe we have not listened. There has been anger, frustration, and confusion.
"We see you. We hear you. We care about you. Our priority is to rebuild trust. To start that process, today we lead with action."
Image: Craig Barritt/Getty Images for Lifetime