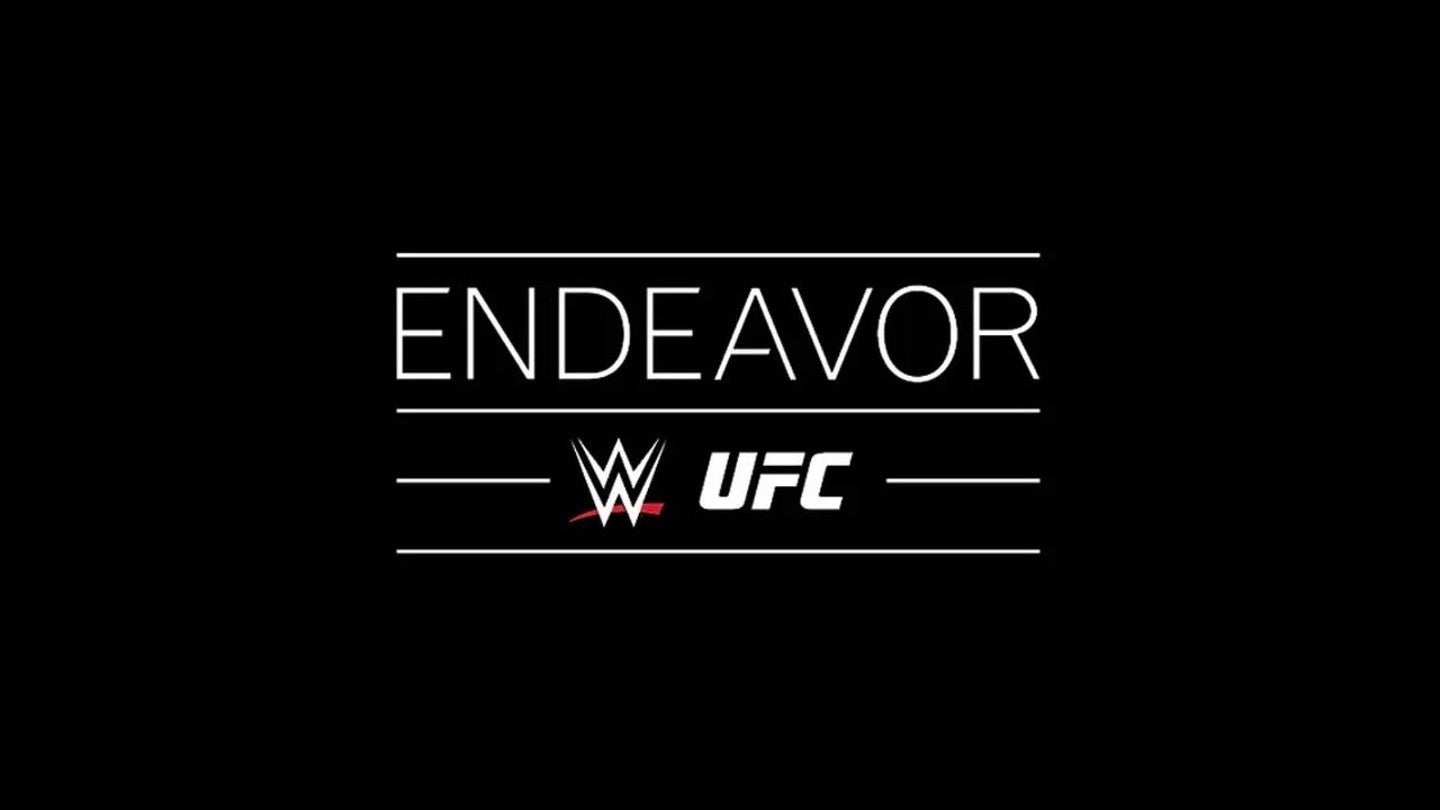 The deal
Endeavor, the international entertainment and sports giant, has tied up its deal to merge the World Wrestling Entertainment (WWE) organization with mixed-martial arts promotion UFC through the creation of a new publicly listed company, TKO Group.
Combined, TKO Group now boasts more than 1 billion fans worldwide, reaching viewers in 180 countries, and producing more than 350 annual live events.
The deal, first unveiled in April, entails Endeavor holding a 51% controlling stake in the joint venture, with existing WWE shareholders to keep a 49% stake between them on a fully diluted basis.
Why it matters
On a combined basis, TKO secured $2.43 billion in revenue in 2022, with UFC bringing in $1.4 billion and WWE accounting for $1.29 billion, and had a net income of $351.8 million.
Essentially, the deal brings two of the top-tier brands across sports entertainment promotion together under one roof.
Endeavor has said the merger creating TKO will secure $50 million to $100 million in annual operating synergies, with WWE set to migrate into Endeavor's back-office infrastructure. There will also be cost-savings, understood to involve layoffs at both UFC and WWE – although neither party has yet announced job cuts.
Aside from TKO, Endeavor owns the IMG talent representation and sports marketing agency behemoth, and the Professional Bull Riders (PBR) circuit. IMG has in the recent past worked with UFC in particular on a number of different projects and partnerships.
Conrad Wiacek, head of sport analysis at GlobalData, commented: "This is the latest move by Endeavor in creating a sports behemoth that gives the group significant commercial popularity and the leverage ahead of huge upcoming media rights renewal conversations in a shifting media landscape. Both WWE and UFC have broadcast agreements that expire in the next few years with Fox and ESPN respectively, and with both brands under the same umbrella, the negotiations should prove to be an interesting test of the new group's power.

"The commercialization of WWE should be watched with interest, given the challenges the sports entertainment giant has had to effectively monetize via sponsorship. While live events have generated significant revenue, alongside the monetization of merchandise and media rights, brand partnerships have historically proved to be challenging, something Endeavor will be hoping to change."
One option in terms of how the partnership looks going forward is for media rights across both properties to be bundled together, as a way of extracting more revenue from broadcasters.
The new company will be led by Endeavor's chief executive Ari Emanuel, with former WWE chief executive McMahon becoming executive chair at TKO.
Under the terms of the deal, McMahon, WWE's controlling shareholder, will only own 16.4% of the economic interests in TKO and a 16.4% voting power in the new entity.
This brings to an end his family's control of WWE, which dates back to the 1950s.
McMahon was forced to step down as WWE's CEO in 2022 amid a company investigation into allegations he paid a number of women millions for their silence over alleged affairs and misconduct. He then returned to the company in January as executive chairman to lead efforts to sell WWE – which have now borne fruit.

Wiacek, on the subject of McMahon's involvement, said: "The merger ends McMahon's turbulent ownership of WWE, with him having been the dominant force and ever-present face in professional wrestling for the last 40 years. While many will see him as a pioneer who has led professional wrestling to its current era of prosperity, in recent years McMahon has been plagued by scandal, with numerous women coming forward as alleged victims of sexual assault at his hands.
"While no stranger to controversy, and at times thriving off it, as the figurehead and leader of a publicly traded company his position had become untenable, a situation that had to be resolved ahead of the media rights renewals. Considering this, it makes sense that the majority shareholder of WWE cashed out now as opposed to being 'carried out in a box' as many in professional wrestling circles predicted."
The detail
In addition to the operating synergies detailed above, TKO aims to "leverage Endeavor's expertise" in areas including domestic and international media rights, ticket sales, yield optimization, event operations, global partnerships, licensing, and premium hospitality "to drive revenue growth."
UFC – which Endeavor completed the purchase of in 2021 – and WWE will both make cash contributions to the new company, so it holds around $150 million.
As well as Emanuel and McMahon, the TKO Group's management team will comprise Mark Shapiro as president and chief operating officer, (he held the same title at Endeavor), chief financial officer Andrew Schleimer, and chief legal officer Seth Krauss who will continue in the same he held with Endeavor.
Morgan Stanley and Goldman Sachs served as financial advisors to Endeavor, while the Raine Group served as lead financial advisor to WWE, alongside J.P Morgan and Moelis & Co.
Further reading
Endeavor acquires WWE through creation of new company
COVID-19 – Property Impact Analysis – UFC
Our signals coverage is powered by GlobalData's Thematic Engine, which tags millions of data items across six alternative datasets – patents, jobs, deals, company filings, social media mentions, and news — to themes, sectors, and companies. These signals enhance our predictive capabilities, helping us to identify the most disruptive threats across each of the sectors we cover and the companies best placed to succeed.