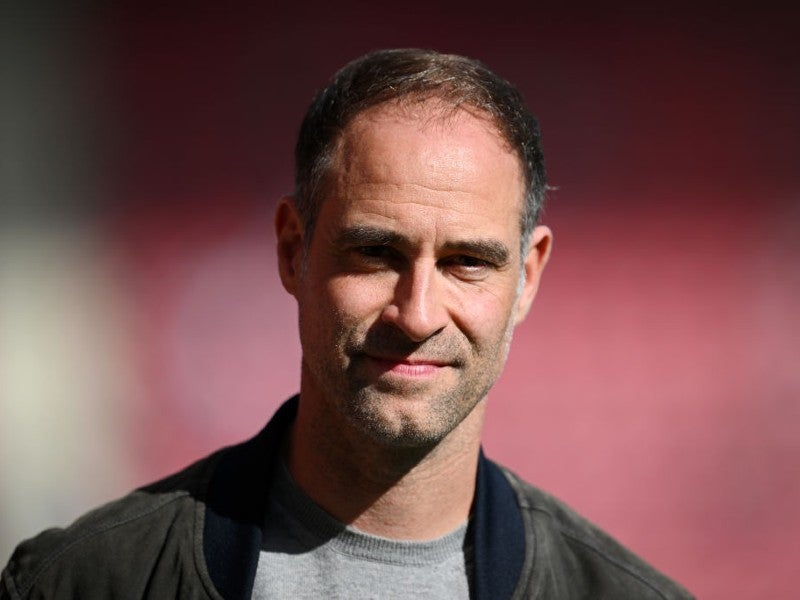 Oliver Mintzlaff will leave his role with RB Leipzig, the German soccer club owned by Red Bull, to become one of three new chief executives of the energy drinks giant.
Mintzlaff, who serves as the Bundesliga club's chief executive and chairman, will step down on November 15.
He will become chief executive of corporate projects and new investments at the wider Red Bull company, which is restructuring its business following the death of co-founder Dietrich Mateschitz last month (October) aged 78.
The other two roles have seen Franz Watzlawick named chief executive of the company's beverage business and Alexander Kirchmayr appointed chief financial officer.
Leipzig announced that the management of the club will be taken on by the team's chief financial officer Florian Hopp and corporate development manager Johann Plenge until further notice.
Mintzlaff, who was recently linked with a move to English Premier League club Chelsea, will continue his association with Leipzig as a member of the club's advisory board in the future.
He was named as head of Leipzig's board in 2014 and took over as chief executive in 2016. He oversaw the club's promotion to the top-flight Bundesliga from the lower leagues and its consolidation as one of the top teams in the country.
Leipzig won the German cup for the first time last season and have regularly featured in the elite UEFA Champions League club competition in recent years. Red Bull founded the club in 2009.
Mintzlaff's new responsibilities will cover the energy drink brand's sports assets which include the Red Bull Racing Formula 1 team, as well as its soccer teams in Austria (Red Bull Salzburg), the US (New York Red Bulls), and Brazil (Red Bull Bragantino).
Prior to joining Leipzig, Mintzlaff led Red Bull's global soccer business, while he previously had a stint at German sportswear manufacturer Puma.