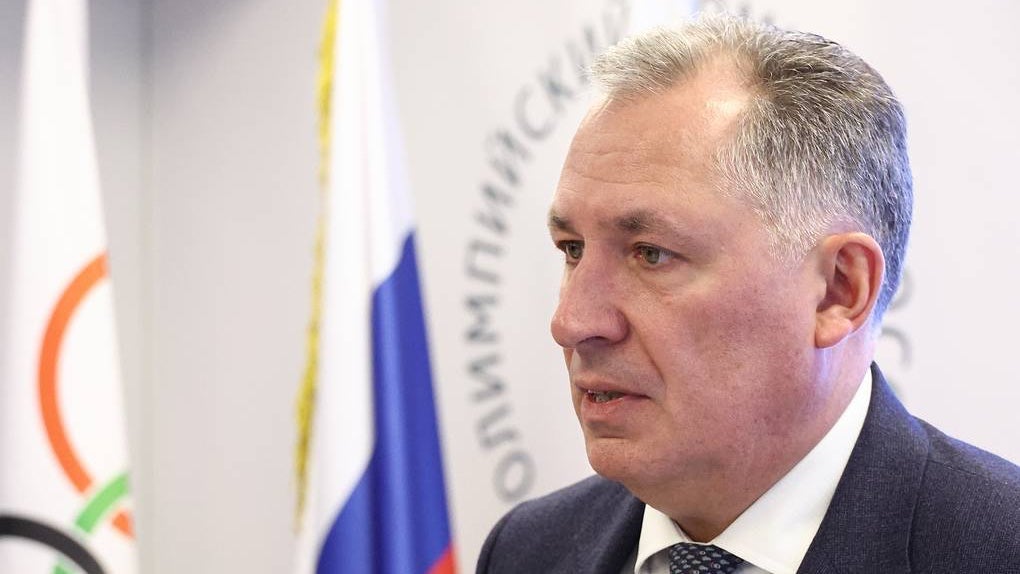 The Russian Olympic Committee (ROC) has re-elected its president Stanislav Pozdnyakov for another term in office.
The 49-year-old incumbent was unanimously voted back in at a session of the ROC yesterday (December 20) in Moscow.
He has served as head of the organization since 2018, while between 2016 and March this year he was also president of the European Fencing Confederation. He was voted out of that role in the aftermath of Russia's invasion of Ukraine in late February, with the country widely shut out of world sport as a result.
Pozdnyakov used his re-election speech to suggest other options for the country's athletes if they are barred from competing at the Paris 2024 Olympic Games.
Russian athletes and officials were banned by the vast majority of international sporting federations from taking place in their competitions following the country's invasion and occupation of swathes of eastern Ukraine. This followed a recommendation to that effect by the International Olympic Committee (IOC) on February 28.
Russian state news site TASS has reported Pozdnyakov as saying: "The best-case scenario is that our athletes will take part in the 2024 Olympics, having cleared the qualifying stage.
"Otherwise, we will resort to an alternative scenario."
He added: "We will be implementing an Olympic sports program aimed at creating an athletic base and the training of the youth …
"The main goal will be to prepare a new generation of athletes, [for] the Olympics after the games in Paris."
The 2028 Summer Olympics will take place will take place in Los Angeles, US.
Thomas Bach, president of the IOC, recently said his organization should be open-minded about the continued suspensions of athletes from Russia and Belarus, which materially assisted Russia during the Ukraine invasion.
However, the IOC is set to explore a proposal from the Olympic Council of Asia whereby Russian athletes could potentially gain qualification access to the Paris games through that body.
As things stand, it is currently unclear whether athletes from those two countries will be able to take part in the Paris games.
TASS has also cited Russian government member Dmitry Svishchev as saying that the country now needs to put alliances in place outside the IOC's remit.
He has suggested that deals are being readied with the other members of the BRICS (Brazil, Russia, India, China, and South Africa) group.
Svishchev has been quoted as saying: "I think a large number of countries are ready to compete with us.
"We have heard repeatedly that Bach calls for removing Russians from sports life, but at the same time sometimes recommends allowing it.
"But Mr. Bach is not all sport, so we need to find an opportunity to create sports organizations under the BRICS and SCO [organizations]."
The Shanghai Cooperation Organization (SCO) members are China, Kazakhstan, Kyrgyzstan, Russia, Tajikistan, Uzbekistan, India, and Pakistan. Iran and Belarus are also set to join.
Svishchev added: "We are planning trips abroad to keep our athletes in competitive shape.
"We are working on the participation of our athletes in tournaments that are not related to official starts …"