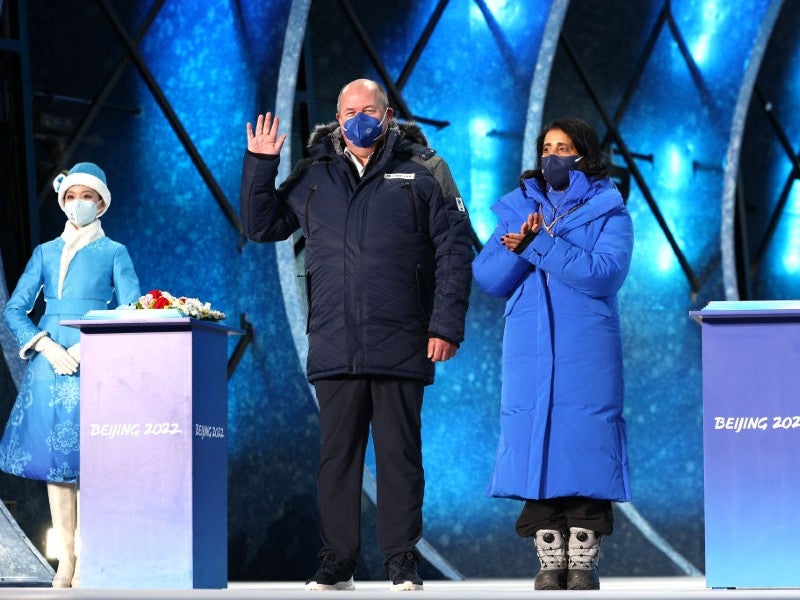 The FIS international ski federation has appointed Niklas Carlsson, who worked at the governing body previously before moving to the International Biathlon Union [IBU), as its deputy secretary general.
The move comes two weeks after Carlsson resigned from his position as full secretary general of the IBU.
The FIS has said Carlsson will work with Michel Vion, the body's secretary general – who was himself only appointed last June – with the decision confirmed at the most recent FIS Council meeting yesterday (July 5).
Carlsson previously worked at the FIS as event and sponsoring manager for three years between 2008 and 2011, before serving as secretary general of the Swedish Ski Federation from 2011 to 2014.
Before joining the IBU, he then spent time as chief executive at the 2019 FIS Alpine World Ski Championships in Sweden.
Elsewhere, the Council has approved a rise of 10% in prize money for all World Cup events, for both men and women, beginning with the 2022-23 campaign. Of the new prize money sum, the governing body will contribute 20%.
It was also decided that the ban in place for Russian and Belarusian athletes – applied after the Russian invasion of Ukraine in February – will remain in effect for at least the next few months.
The Council has said it "will revisit the topic … as the situation in Ukraine evolves."
Roman Kumpost, Aki Murasato, Flavio Roda, and Martti Uusitalo were all approved as vice presidents, meanwhile, with Enzo Smrekar approved as treasurer.
Finally, a notable addition to the executive board is Dean Gosper, the experienced senior sports executive who is currently head of Europe and the UK at American football's NFL, having spent nearly nine years as chief executive of World Rugby.
In late June, national skiing federations from four countries – Austria, Germany, Croatia, and Switzerland – appealed to the Swiss-based Court of Arbitration for Sport (CAS) regarding the May presidential elections of the FIS.
Representatives from the four nations informed the FIS congress on June 17 that they would be appealing to the arbitration body about the election, through which incumbent Johan Eliasch was re-elected unopposed.
The nations claimed that "procedural motions that were obviously formulated according to democratic principles and correctly submitted or brought forward were not admitted by the external FIS legal counsel."
The countries insisted that certain options on the physical ballot were improper and that in the interests of fairness the election should be analyzed by CAS.
However, the FIS has said that it is confident the election has been run correctly.