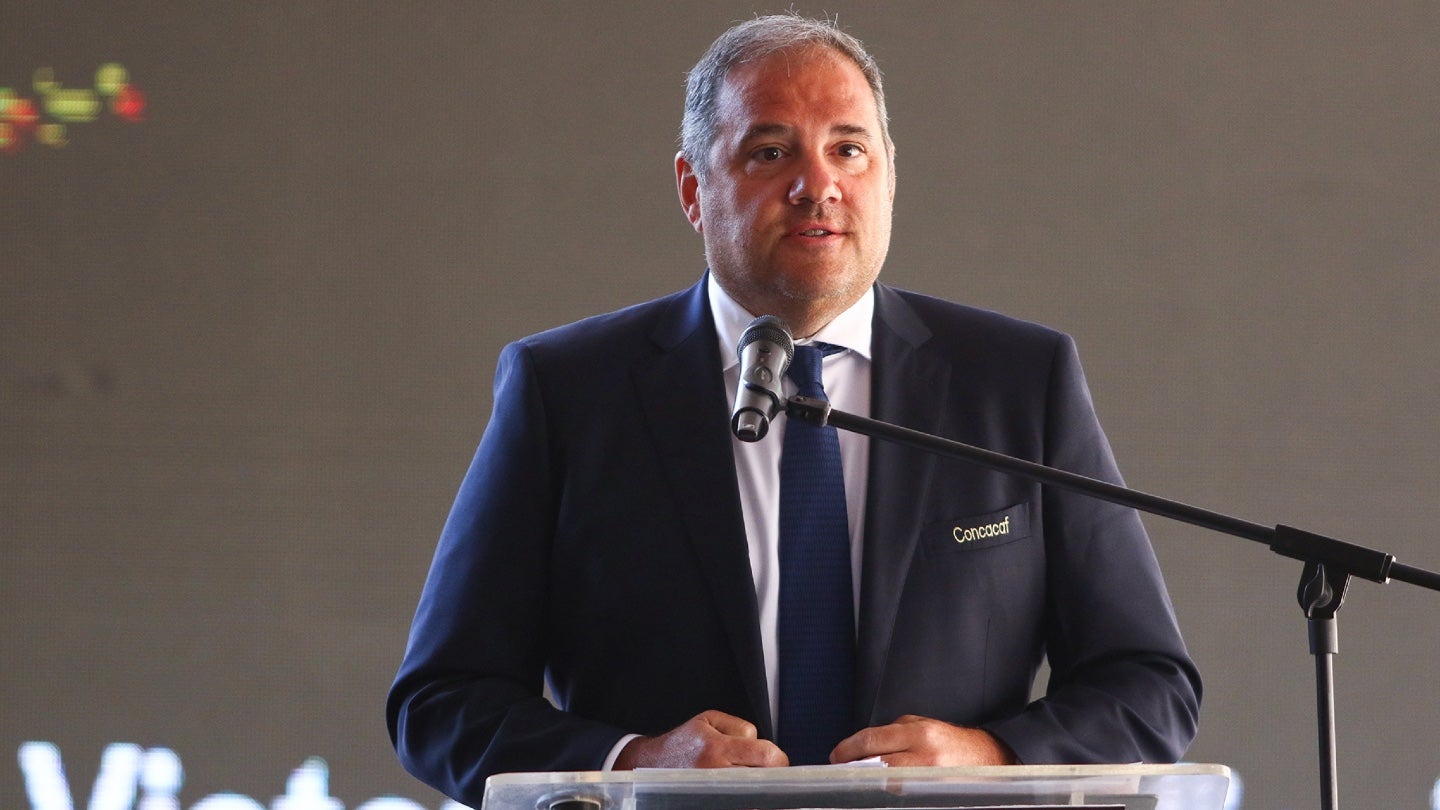 Victor Montagliani has been unanimously re-elected as the president of Concacaf, soccer's governing body across North and Central America and the Caribbean.
Montagliani was reappointed by acclamation over the weekend (February 25) at Concacaf's 38th congress, which was held in Guatemala.
He was the sole candidate standing, with his previous re-election coming in 2019, and will now serve until 2027.
Concacaf has said that Montagliani's first challenge was to steer "the confederation through the challenges faced under previous administrations."
The body added that other key projects have included "the expansion of the Concacaf Gold Cup, the launch of the Concacaf Nations League, and the development of revamped men's and women's national team calendars and an entirely new Concacaf club ecosystem."
Prior to his election in 2016, when he defeated Bermuda Football Association president Larry Mussenden, Montagliani had been the president of the Canadian Soccer Association since 2012.
Montagliani was an early player in the successful joint USA-Canada-Mexico bid to stage the 2026 FIFA World Cup.
The re-elected president has said: "I have said many times before that leadership is about service, not power. And my commitment to continue serving and supporting all of our member associations is unbreakable.
"In Concacaf, our unique characteristics are our grit, our passion, and our perseverance to achieve our long-term goals. These characteristics, combined with our unity, are the "secret sauce" of Concacaf and I truly believe that world soccer could do with more of Concacaf.
"Your support means everything to me. You are my Concacaf family, and there is nobody I would rather be working with as we continue our journey together."
Gianni Infantino, president of global soccer's governing body FIFA, was present at the congress and commented on Montagliani's re-election.
He said: "I want to say it here very clearly that Victor Montagliani is the best [thing] that could have happened to Concacaf. He came in at a difficult time … and his qualities, his integrity, his passion, his loyalty, make Concacaf what it is today – a confederation which is focusing on football."
Since his election in 2016, Montagliani has worked to reform Concacaf and rebuild its reputation, which was heavily scarred during the reigns of his three predecessors, Jack Warner, Jeffrey Webb, and Alfredo Hawit.
At least six and potentially as many as eight teams from the Concacaf region will take part in the men's 2026 FIFA World Cup, while six sides have qualified for this year's FIFA Women's World Cup in Australia and New Zealand.
In late January, it was confirmed that the 2024 Copa America national teams soccer competition will be played in the US as part of a strategic tie-up between Concacaf and South American soccer body Conmebol.